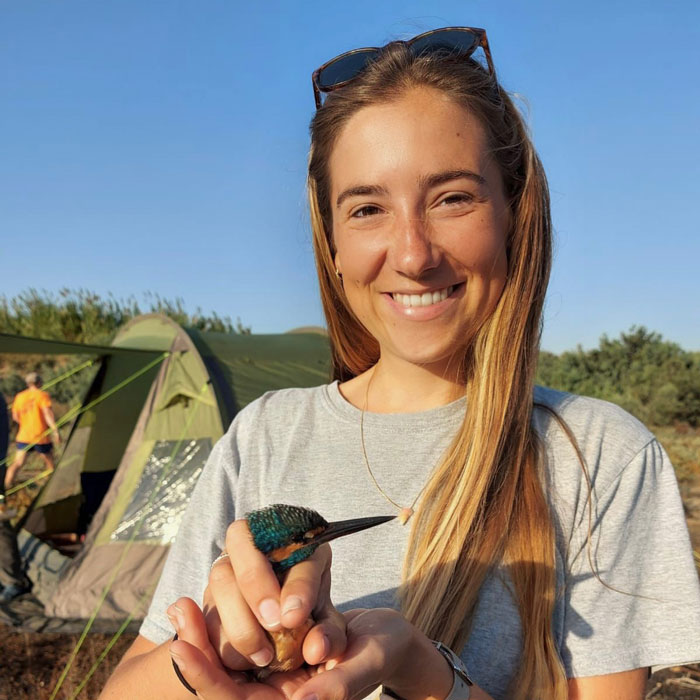 Having grown up in the Middle East, and later South Africa, Olivia has always had a passion for wild animals and the outdoors. She knew from an early age that she wanted to work with wildlife. Olivia returned to the UK to completed her bachelor's degree in Zoology at Newcastle University.
Post graduation, Olivia volunteered as a research assistant, helping to conserve the local population of loggerhead and green turtles in North Cyprus. Her time in Cyprus really opened her eyes to the many anthropogenic threats facing our oceans and she later went on to complete a master's degree in Conservation and Biodiversity at the University of Exeter. During her time at Exeter, Olivia worked freelance as a children's book consultant for wildlife related non-fiction titles, allowing her to share new and exciting scientific research with children.
Olivia went back to North Cyprus after graduating with a first class degree to manage the lab and conduct dietary analysis on bycaught turtles. She also became an onboard fisheries observer, collecting data for the Cyprus Bycatch Project on small scale fisheries with an aim to understand the problem of bycatch of vulnerable species, which include sharks, rays and sea turtles.
Olivia first came to the Maldives in January 2021 where she volunteered for a locally run NGO as a marine biologist, co-managing a sea turtle rescue and rehabilitation centre and a coral gardening programme. She joined the Olive Ridley Project in November 2021 as a Sea Turtle Biologist for Raa Atoll, based at JOALI BEING, where she carries out population research and educational outreach.