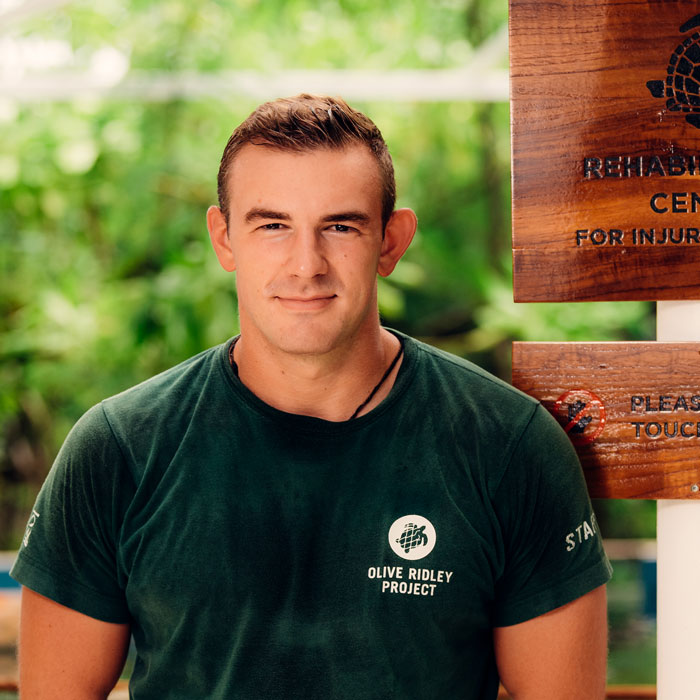 Joe Rigby grew up in the UK and has always been fascinated by the natural world and had ambitions to work with marine life. He is passionate about conservation and the environment.
Joe attended the University of Exeter, on a small campus in Cornwall, where he gained a bachelor's degree in Zoology. During his summer breaks, he volunteered with the Society for the Protection of Turtles in Cyprus, where he helped conserve the local green and loggerhead turtle populations. This sparked Joe's interest in turtles, and he went on to write his 3rd year thesis on the local population of green turtles and what influences the hatchling's success.
During his degree, Joe spent time in the Galapagos Islands. Here he aided in the research of tourism impact on turtle populations and behaviour, as well as studying disease and evolution in Darwin's finches.
Upon completing his degree, Joe was elected as the Student's Union Exeter President. He subsequently spent a year representing students in the highest levels of the university. Joe was particularly dedicated to the universities environmental impact and was an author in: University of Exeter: Environment and Climate Emergency Working Group White Paper, 2019. Alongside this, Joe and his colleagues successfully lobbied the university to divest from fossil fuels.
Before joining the Olive Ridley Project, Joe went back to Northern Cyprus to provide aid with the turtle season. He also became an onboard observer, recording bycatch of local fishermen including turtles, sharks, rays and dolphins.
Joe joined the Olive Ridley Project in April 2021. He was based at One&Only Reethi Rah as a sea turtle biologist for North Malé Atoll until August 2022. Joe has now gone back to the UK to study veterinary medicine. He continues to work with ORP as a researcher.