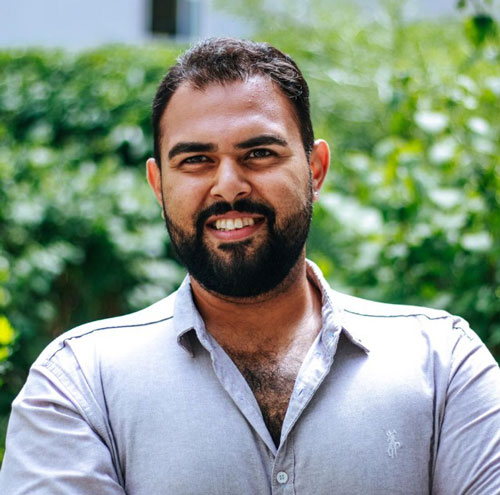 Muhammad Waqar J Khan is a sustainable fashion designer and social entrepreneur. Having studied Sustainable Fashion from University of Arts London, Waqar uses his skill to merge indigenous crafts with modern aesthetics and creates sustainable, beautifully crafted, ethical products.
Through the years Waqar has collaborated with other like minded individuals on various projects in sustainable fashion, showcased at international shows including Neonyt in Berlin, Trade Caravan in Dushanbe, fashion soirée in Dubai & Munich, and taken part in challenges by H&M and WWF.
As a community team lead at Olive Ridley project, Waqar will be using his creative abilities to oversee and expand our Circular Economy Project in Pakistan, where retrieved ghost gear is repurposed into sustainable products like bracelets, necklaces, dog leashes, along with a range of new products to be launched in the future.