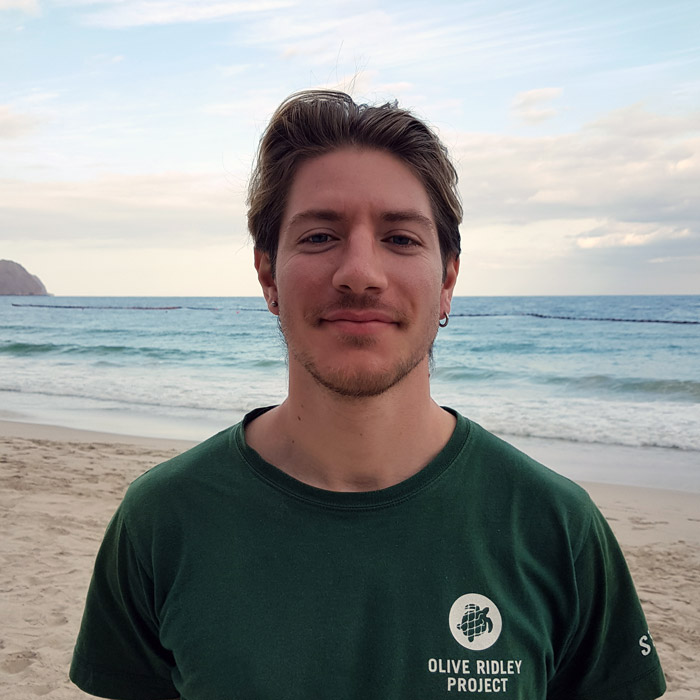 Davide Panarese is a Marine Scientist and Diving Instructor from Italy. Although born in Adelaide, Australia, Davide moved to Italy at the age of five, and spent most of his life in a little city in the North named Pavia.
As a child, Davide spent most of his summers sailing with his family and developed an early passion for the sea and the marine environment. After high school, he had a clear goal in his mind: to be a Marine Biologist.
Davide went on to acquire a graduate degree in Biological Sciences and Marine Sciences, and after his Master's, he began his travel journey. He visited the Dominican Republic, where he got his Dive Master licence and then had his first experience with turtles in Brazil while volunteering with a turtle conservation project.
After that, Davide worked with diving centres in Italy, as the Dive Master and Marine Biologist. He was in charge of diving activities and also worked on educating guests and creating awareness on the marine environment.
At the end of 2021, Davide went to North Cyprus to work on a bycatch and turtle conservation project with local fishermen. He then went on to work in the Maldives, at Velidhoo Island (Noonu Atoll), where he led a coral restoration project with the local community.
Davide joined the Olive Ridley Project as a Sea Turtle Biologist & Guest Educator in January 2023. He is based at Six Sense Zighy Bay in Oman where he is researching the local population of sea turtles and working to reduce ghost gear in the area.