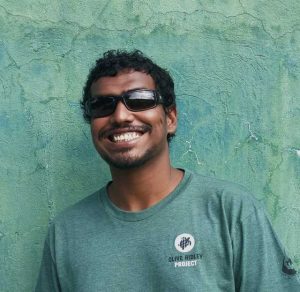 Shameel is from the Maldivian capital, Malé. Shameel previously researched whale sharks with our friends at the Maldives Whale Shark Research Programme (MWSRP). He was a key member in carrying out the in-field research operation, as well as the community initiatives, such as the Maldives Whale Shark Festival.
After spending a year abroad in the UK to complete a foundation year in science, he is working to complete his undergraduate degree at Maldives National Univeristy.
He joined the Olive Ridley Project as a Project Coordinator in 2016 and has been instrumental in our work with schools, fishers and island communities in the Maldives, as well as leading research expeditions. In 2020, Shameel became ORP's Project Manager in the Maldives and since 2021 he has been working as a Liaison Officer.