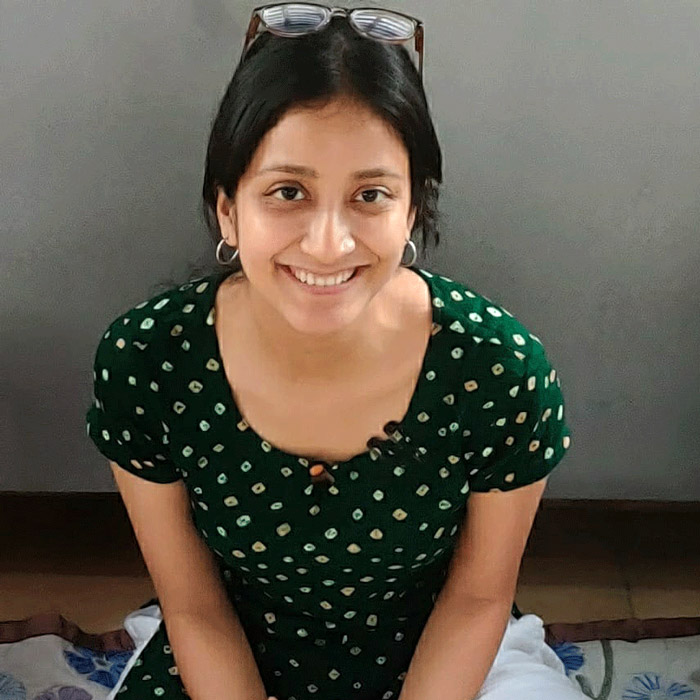 Anadya grew up in India, in a home where creatures of all shapes and sizes were always welcome. This early exposure to the natural world sparked an appreciation for the environment and an interest in conservation that found expression in Anadya's work.
Upon completing her undergraduate degree in Sociology from Mumbai University, Anadya went on to receive training in Journalism and Mass Media. She combined her passion for the natural world and her skills in communication at her job as an Assistant Editor for a Conservation and Wildlife magazine in Mumbai. During this period, Anadya gained in-field experience as she reported on species ranging from migratory birds to elusive high altitude predators.
On one such field visit to a fishing village, Anadya was exposed to the challenges confronting marine ecosystems. Here she had the bittersweet experience of witnessing a juvenile green sea turtle rescue, carried out deftly by local fishermen. The complexities of the coast motivated Anadya to take up communication and outreach work for an organisation that dealt with issues of marine conservation and environmental justice, in collaboration with coastal communities along the coast of India.
Currently, Anadya is pursuing a Masters degree in Development Studies to better understand the tussle between developmental needs and environmental sustainability, so that she too can contribute towards building a more equitable and sustainable world.
Anadya joined ORP in January 2022 as a Communications Officer and helps in managing our social media channels, liaising with partners, updating our website, e-learning platform and educational resources.