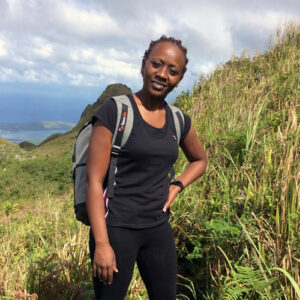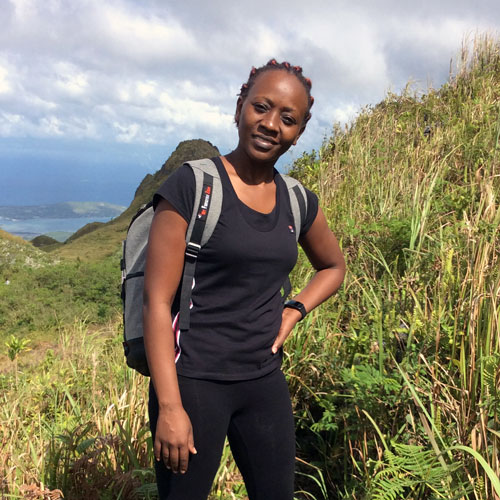 Leah Mainye hails from the Kenyan highlands, far away from the ocean in the Coastal region. Despite this, she loves marine wildlife – a fact she attributes to watching National Geographic documentaries.
Leah's initial training as a Supplies Management graduate equipped her with theoretical and technical resource management skills. However, her love for marine life did not dim and Leah enrolled in a graduate course in Marine Biology at the University of San Carlos, Cebu, Philippines. Leah focused parts of her thesis project on by-catch species in fisheries; this practical training further fostered her enthusiasm for marine life protection and conservation. She successfully completed her Bachelor Degree in 2018.
After returning to Kenya, Leah put her training to practice by volunteering as an intern in different conservation organizations, namely A Rocha Kenya and Reefolution Foundation. Here, she took part in Elasmobranchs, Echinoderms and microplastics and coral restoration projects.
Leah joined the Olive Ridley Project – Kenya in December 2019. At first, she was a sea turtle monitoring assistant; now she is Project Coordinator for the team conducting turtle photo-ID research and turtle population assessment projects in the region.