An Account by ORP's Sea Turtle Monitoring Assistant, Leah Mainye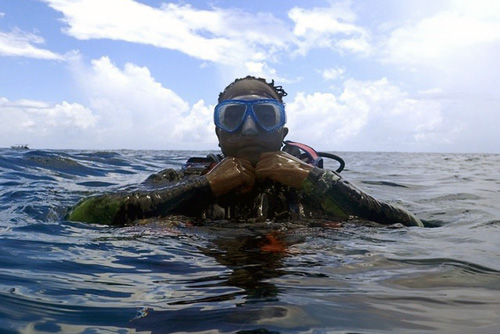 Leah Mainye, a young marine biologist from Kenya, joined ORP's team in December 2019 as an in-water turtle monitoring assistant. Read her account below and find out how she started her career in Marine Biology, her experience working with ORP's team in Diani Beach, and some of the ups and downs of choosing this career.
From The Kenyan Highlands To The Deep Ocean
"When did you first learn about Marine Biology and what motivated you to pursue this career?" This is one question I regularly get asked. I often attribute it to my background and upbringing. I am born and bred in the Kenyan highlands, miles away from the coastal region. Growing up, I had dreamt of becoming a nurse or join the navy. While the mention and thought of being a nurse seemed to sit well with my parents, the latter however wasn't quite an impressive idea to my parents for two reasons.For one, at that tender age, I could not convince them enough to buy my idea and support it, for we were all clueless as to why Navy. Secondly, I would end up spending a greater part of my life in water.
Nevertheless, we were privileged to occasionally have access to National Geographic documentaries. One day, they featured the ocean. Seeing scuba divers busy in their work really fascinated me. From that very moment, I knew that I wanted to be what they were!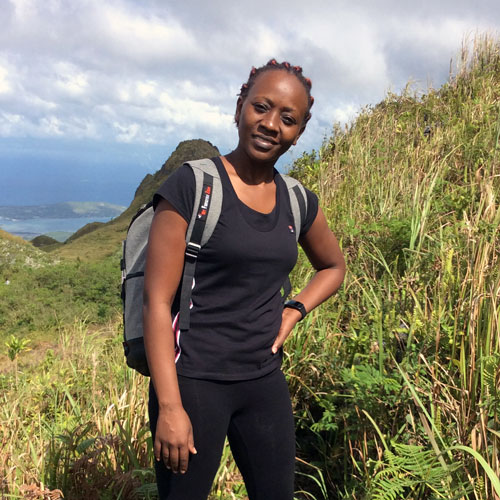 The Journey Before Becoming A Marine Biologist
One thing kept me away from the dream of becoming a marine biologist. This career path is not easily available in Africa, especially for a woman living in the highlands of Kenya! How to become a marine biologist in Kenya remained a mystery to me. Even upon joining high school, I still had not figured out how to get closer to my dream. I resolved to stop thinking about the whole diving thing and focus on other 'easily-attainable career paths'. Once I completed my secondary school studies, I enrolled for a Supplies Management course which I successfully completed. I joined the corporate world of Supplies Management and put my knowledge to practice. But that was hardly satisfying and something was still missing…
Finally Following My Dream
A few years later, with enough access to knowledge, I was back in college, but this time in a Marine Biology classroom. I had enrolled in a bachelor's degree in the field, in the Philippines, chasing a dream that I once had. Four years later, I was through with my training and graduated having earned my title as a Marine Biologist. In addition to that, I was a certified scuba diver. Dream come true right!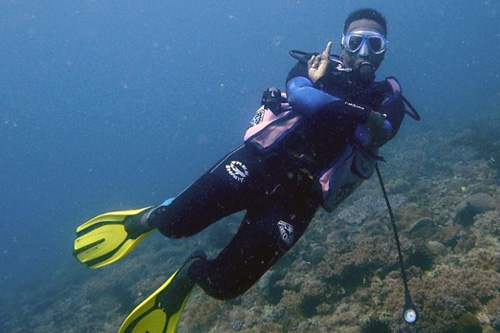 Being a Marine Biologist in Kenya
The Kenyan coast with its great sandy beaches extends to about 1420 km from Somali border in the North and to the Tanzanian border in the south. This means that a larger part of the Kenyan population depends on it. Apart from the Kenya wildlife service and Kenya Marine and Fisheries Research, whose main goal is seafood management and conservation of Kenya's fisheries and other aquatic resources, there are other non-governmental organizations working in marine conservation.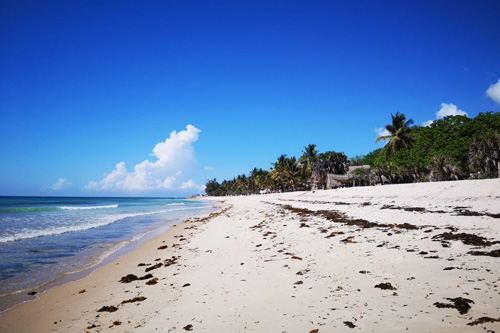 Establishment of these organizations in the country have not only expanded research scopes in the country but also, created employment.
Career Pitfalls
The major pitfall is that only a small percentage of these organizations have opened their employment doors to the locals. And the few that have done so only offer the opportunities at junior levels with a very low pay. This is a discouragement to upcoming junior researchers and marine biologists in Kenya.
Diving is both fun and dangerous but diving alone is particularly dangerous and expensive. Though I was lucky to be a beneficiary of ORP diving insurance, many organizations and employers do not consider providing medical and diving insurance for their team – especially those at the junior level whose salary cannot support their daily expenses and still afford them a good insurance cover. Marine biology jobs in Kenya are usually underpaid regarding the amount of work involved and the cost of living in the region. I hope that with this field of work expanding and becoming more recognized in Kenya, conditions improve so we can keep following our dream!
Joining ORP
Having started off as an intern for six months in two different organizations with totally different objectives, my knowledge has expanded. I still consider it luck to have joined Olive Ridley Project (ORP) as a sea turtle monitoring assistant. Being the first local to be considered in the project was even more exciting and being part of such dedicated and passionate team was more than I can think of. Knowing the scope of the project excited me and that meant that I'd spend about 2 hours daily, 6 days a week, diving. With this kind of schedule, I had about 112 dives logged as a diver within three months of joining the organization. That's such a big milestone for any diver. The daily chases and searches for turtles underwater amidst currents and poor visibility is something I will cherish forever.
Working with a great team with members of ORP, Diving the Crab Dive Centre and the Marine Education Centre in Diani has been a worthwhile experience. They really pushed me to my limits. At the same time, helped me learn, relearn and unlearn more than I thought I would. It totally was a game changer!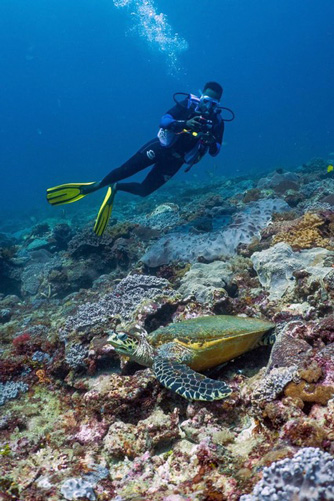 Final Thoughts
My experience as a marine biologist in Kenya and with ORP in general has come with its highs and lows, positives and negatives. Being able to work with a team of experienced researchers has allowed me to create a network that I believe will guide me in my career. However, it has shed some light in the difficulties of funding our work. We need more investment in conservation and research in Kenya. We also need more people to know about our work and recognizing its value is extremely important to help promote it. I love my work, the ocean and the turtles. Despite the difficulties that we are facing right now that are limiting our work, I am confident that we can go back in the water soon and keep up with our great project.
Did you feel inspire by Leah's account? Let us know! Or share your own story and get it featured in our website to inspire others to follow this dream!
ORP's work in Kenya has been supported by The Sands at Nomad, Diving the Crab Dive Centre and the marine team at Diani Marine Education Centre. If you would like to contribute towards our work and help us support people like Leah Mainye in our team, please consider a monthly donation, or adopting a turtle from Kenya!