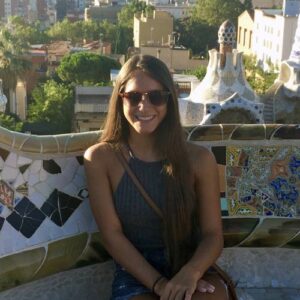 Liz Nguyen, out of the Washington, DC area, joined the Olive Ridley Project in July 2019 as a Social Media Strategist. She brings to this position a passion for wildlife conservation and volunteerism.
Liz has previously served as social media advisor to The Grassroot Project, a school based HIV prevention program serving low income schools in Washington, DC; as a volunteer at Athletes for Hope, a nonprofit that helps connect high profile athletes to community causes; and as an intern at You Can Play, an international human rights organization focused on ending discrimination in sport around the world. Other volunteer work includes time with Hypothermia Shelter for the Homeless, Lost Dog & Cat Rescue, and more. 

She currently serves as a Marketing Associate for a large company in Virginia. Here she helps design marketing and campaign strategies for clients around the globe. She has four years' experience supporting marketing initiatives for a range of customers, from small locally owned businesses to Fortune 500 companies.
Liz hopes that in her role with the Olive Ridley Project she can combine her professional skills as a marketing and social media strategist with her passion for environmentalism and her commitment to animal rescue.
Her other hobbies include soccer, traveling, and eating delicious food. Soccer has always been influential in her life. Through her part time coaching she enjoys giving younger generations the opportunity to experience sport and live a healthy lifestyle.
A travel addict, Liz's top 3 favorite destinations thus far have been Switzerland, Thailand, and South Africa. But she can't wait to see more, experience other cultures, and expand her world view even further!