Current patients: Heidi, Eve, Artemis, Azura, Joy, Elba, Lucky and Thomas
It has been a busy few weeks at the Rescue Centre since World Sea Turtle Day. On June 22nd we hosted the first ever sea turtle festival in Baa Atoll – Vaavoshi – at Hitaadhoo, a local island. We said goodbye to Dr. Claire Lomas and welcomed Dr. Jackie Reed as our new Resident Turtle Vet, and we received two new and released three patients!
Vaavoshi Turtle Festival
Vaavoshi Turtle Festival brought together Baa islands and organisations from across Maldives to raise awareness about sea turtle conservation. There were stalls showcasing different aspects of marine conservation through games and fun activities, presentations throughout the day focusing on various environmental and marine conservation topics, food, music and entertainment and much more. As part of Vaavushi, 200 students and staff from 8 schools visit the Rescue Centre at Coco Palm Dhuni Kolhu before heading to the festival on nearby Hithaadhoo.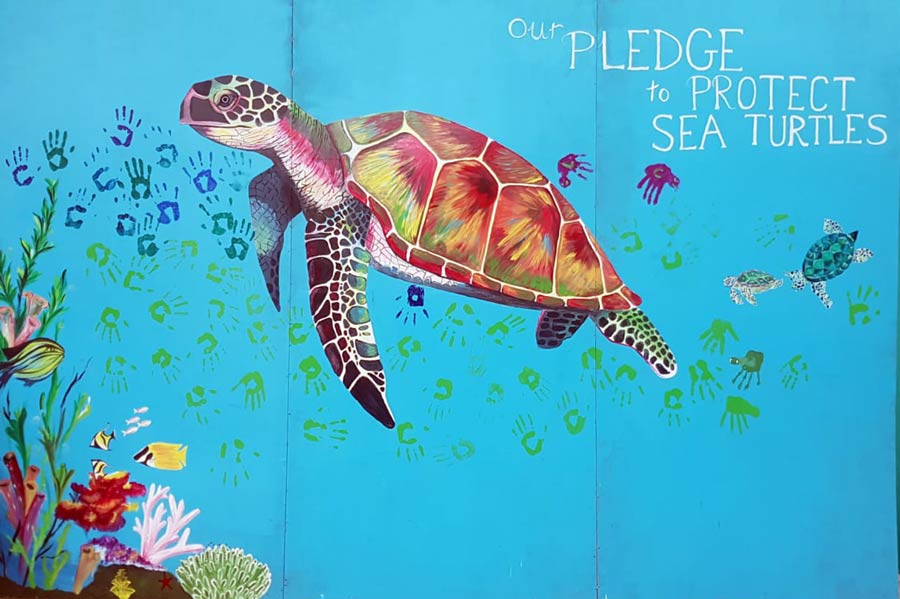 And Dr. Clarie has hidden talents! She painted a beautiful mural in honor of the sea turtle festival. The mural is a pledge to protect sea turtles and all visitors were encouraged to add their hand prints, which were turned into baby turtles. We aim to one day have 1000 hand prints to highlight the fact that only one in a thousand sea turtle hatchlings survive to adulthood!
Arranging Vaavushi Turtle Festival was Claire's long time dream and her farewell to the Maldives and the Rescue Centre for now. She has done an incredible job over the last year and will be missed by all.
Dr. Jackie Reed, Our New Resident Sea Turtle Vet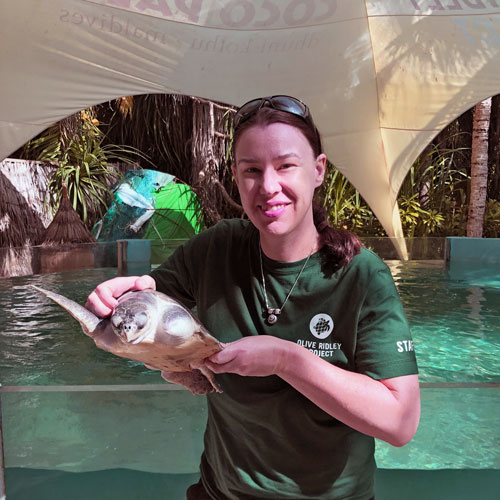 We are very pleased to welcome our new Veterinary Surgeon, Dr. Jackie Reed, to the Rescue Centre. Jackie is from Melbourne, Australia, but has lived all over the country and in different parts of the world. Always knowing she wanted to be a vet, her whole life revolved around animals. As a wildlife vet, she has treated koalas, wombats, rhinos and pangolins. And turtles, of course.
New Arrivals
Thomas – Arrived 18th June 2019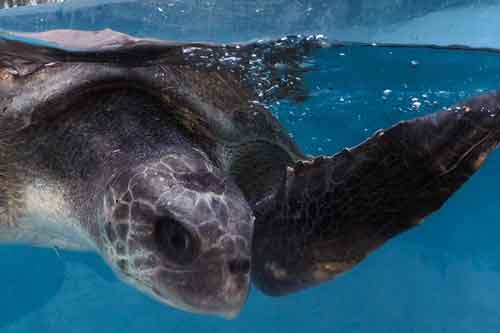 Thomas is a fully grown, adult female olive ridley. She had a long journey to the Rescue Centre. She arrived by sea plane from Dhigurah South Ari Atoll with the help of Lux Resorts. On the way, Thomas spent a few days being cared for by Marine Savers.
She needed an amputation on arrival due to a severely broken bone and damaged muscle and skin, injuries sustained whilst entangled in a ghost net. She was then stabilised before futher surgery to amputate the remaining part of the limb.
Thomas has recovered very well from the procedures. She is a shy turtle and does not like people watching her while she eats. Although she is a fussy eater, crabs are definitely her favourite and she gets excited when they are on the menu. She is unable to dive yet due to buoyancy syndrome.
Thomas has been named by Thomas's School Battersea in London for their Year 2 Class (2019). They decided to group together their end-of-year presents to adopt her instead of receiving gifts themselves!
Shasha – Arrived 18th June 2019, Released 23rd June 2019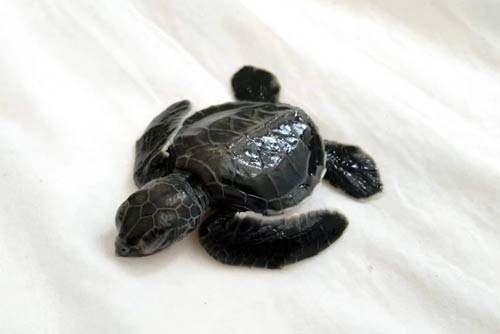 Shasha is an olive ridley hatchling that had been kept as a pet. She had been kept in fresh water so we placed her in gradually stronger salt water baths, continuously monitoring her condition. She seemed healthy, was active and both swimming and eating. Once we were confident she was fine in sea water, she was released.
Released
Nemo – Arrived 3rd April 2019, Released 24th June 2019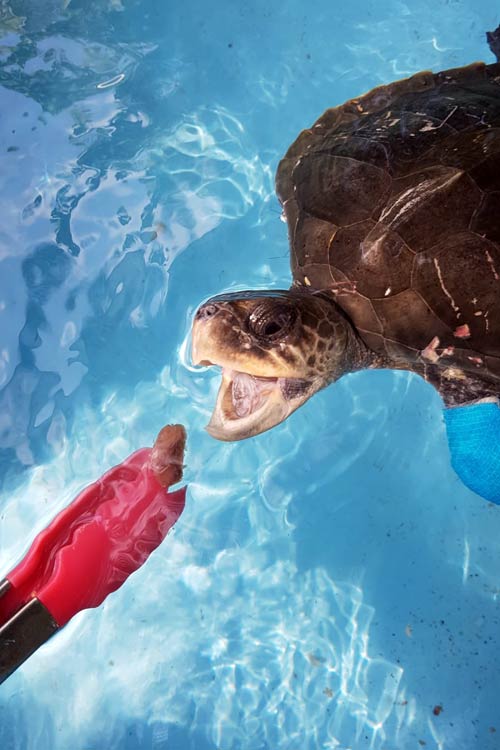 It took 3 surgeries and a long course of antibiotics, but Nemo finally started using his left flipper again! He became stronger each day and used his damaged front flipper more and more. We were really pleased to see this as we were not sure at one point if he would ever regain function.
Nemo was finally ready to be released on June 24th 2019. He had put on 1.85kg whilst at the Rescue Centre.
Nemo's release was Dr. Claire Lomas' final turtle patient release for now – and a fitting one as Nemo was one of her favourite turtle patients!
Lynn – Arrived 27th February 2019, Released 29th June 2019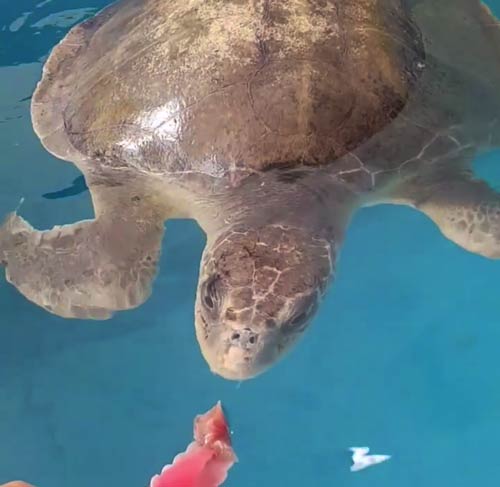 When Lynn finally started eating, she also started diving again. She became very active and spent her days swimming around her tank and trying to dive. She also put on lots of weight and, overall, became a much stronger turtle than when she first came in.
Finally, on June 29th she was ready for release, after just over 4 months at the Rescue Centre.
Lynn was Dr. Jackie Reed's first solo release since she joined the Rescue Centre – the first of many we hope!
The Resident Patients
Heidi – Arrived 21st April 2018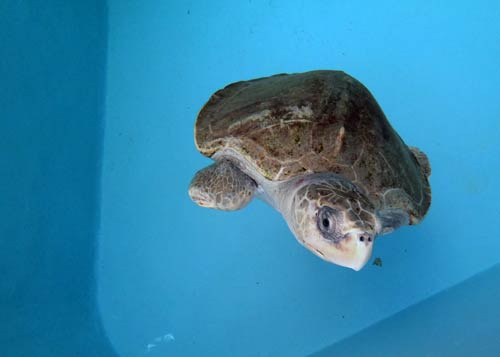 Heidi is becoming quite the acrobat! Despite only having her back flippers, she is quite capable and agile at feeding time and often puts on a display of turning upside down and spinning around to catch pieces of fish.
We have actually had to put her on a diet as she is getting a little bit overweight! She does love her food, so when we feed her, we make sure she gets exercise swimming after her meal.
Eve – Arrived 26th December 2019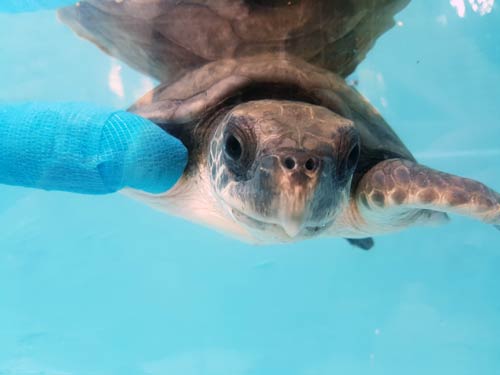 We have been monitoring Eve closely and we are very pleased with her progress. Eve is now using her right front flipper. We started physiotherapy to try and loosen her joint as there is a lot of scar tissue there. She is also receiving laser therapy to break down the scar tissue. She is swimming quite well and is improving daily.
Artemis – Arrived 27th February 2019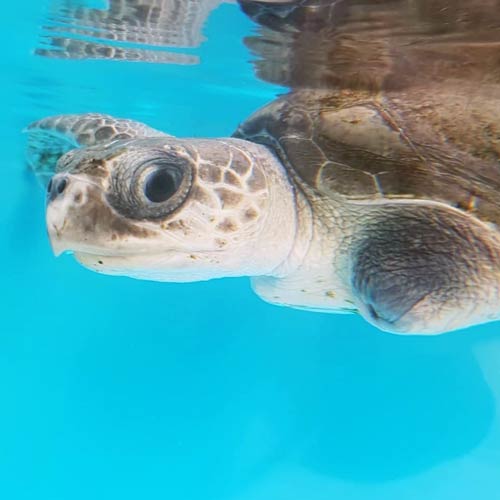 Artemis is doing well and continues to be everyone's favourite. He is beginning to dive after fish, and he is quite happy living with his tank mate Eve. His is using his front flipper more and is becoming confident with his swimming. He is such a character.
Azura – Arrived 2nd April 2019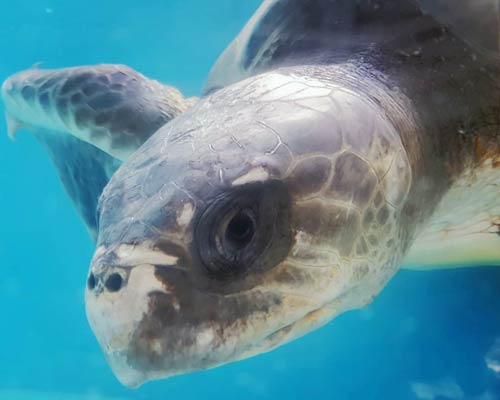 Azura is still buoyant but she is beginning to try and dive after food. She has some proliferative tissue, called proud flesh, on her nose, which occurred due to trauma to the area. This will be removed in the coming days to ensure that it does not obstruct her nostrils. She loves feeding time and eats enthusiastically.
Joy – Arrived 9th April 2019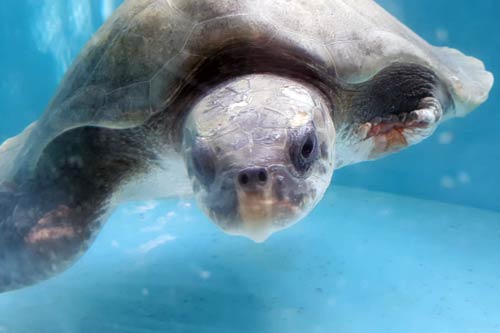 Joy is now using her flipper well, despite it still being very swollen. Her appetite is amazing, and she has now been moved to the big pool. She is still on antibiotics for her elbow joint infection and will have another x-ray soon to see how things are progressing.
Elba – Arrived 6th May 2019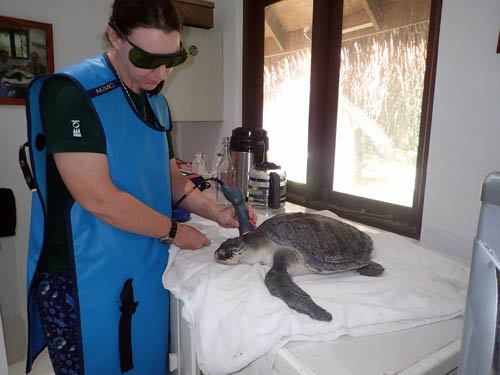 Elba is doing well. After having the ghost net removed from her stomach, she appears to be healthy and is eating well. The deep wound around her flipper was not initially healing, and we feared we would need to amputate it. However, we gave it every chance to heal before deciding on amputation and treated her with antibiotics.
After three weeks at the Rescue Centre, Elba finally started using her flipper. Antibiotic cover has been stopped as her infection has now cleared. She is having laser therapy over her flipper scar and physiotherapy daily to improve the range of motion of her flipper. She is now getting closer to release as she is swimming very strongly!
Lucky – Arrived 12th June 2019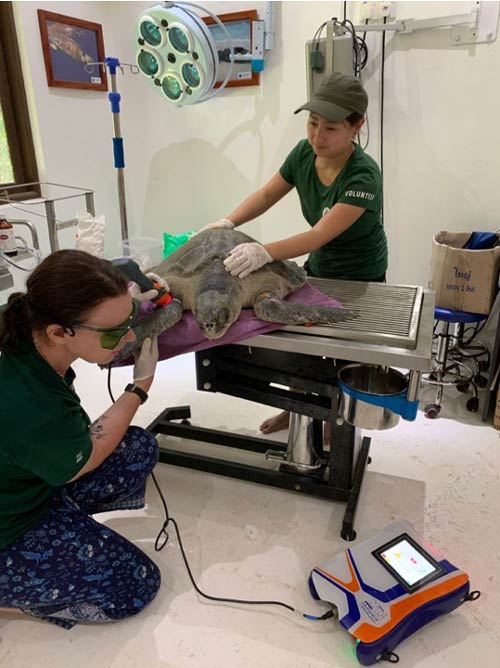 Lucky is a fully grown female Olive Ridley turtle. She arrived with wounds to her front flippers and shell and had self-amputated her back right flipper. Her front left flipper was also badly cut. When she was found entangled, she was badly dehydrated.
We amputated what was left of her back flipper and are trying to save her front flipper. Lucky has improved a lot over the last week. Although her wounds look awful and are quite deep, she is healing very quickly. She has regular wound treatments and laser therapy. Her appetite is very good and she is diving well for food, however she is not yet sleeping on the bottom of the tank.
Deceased
Myrtle – Arrived 10th June 2019, Deceased 23rd June 2019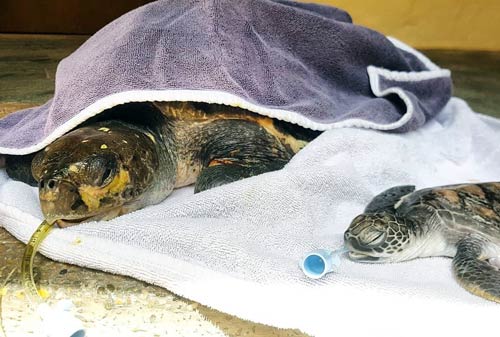 Myrtle's back flipper was almost completely cut through from the ghost net she got entangled in. Sadly we had no choice but to amputate this flipper. One of her front flippers was also severely cut, almost to the bone.
Myrtle also arrived with a shell and skin infection and she is very thin and dehydrated. She must have been entangled for a while before she was rescued.
We did everything we could to save Myrtle, but her injuries were too severe. She remained lethargic and uninterested in food until she passed away.