Education is a big part of ORP's mission and an important aspect of our multifaceted approach to protecting sea turtles and their habitats. We believe education is a powerful tool to increase awareness, engage people – particularly young people – and stimulate action at the local, international and policy level.
The Role of Education in Conservation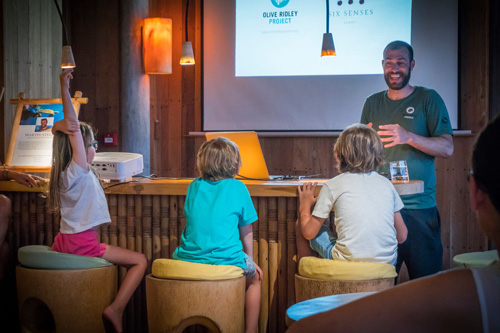 It is said that education can change people, communities, entire nations, and even the future of humanity. Therefore, communication, education and public awareness is vital to the success of any conservation program. The aim of environmental education is to create responsible citizens who are environmentally literate, concerned for the environment, and motivated and skilled to actively participate in its protection and improvement.
Our educational outreach initiatives take many forms and include a wide range of topics. We cover everything from sea turtle biology, anatomy, husbandry and veterinary care to threats, conservation and research findings.
Educational Initiatives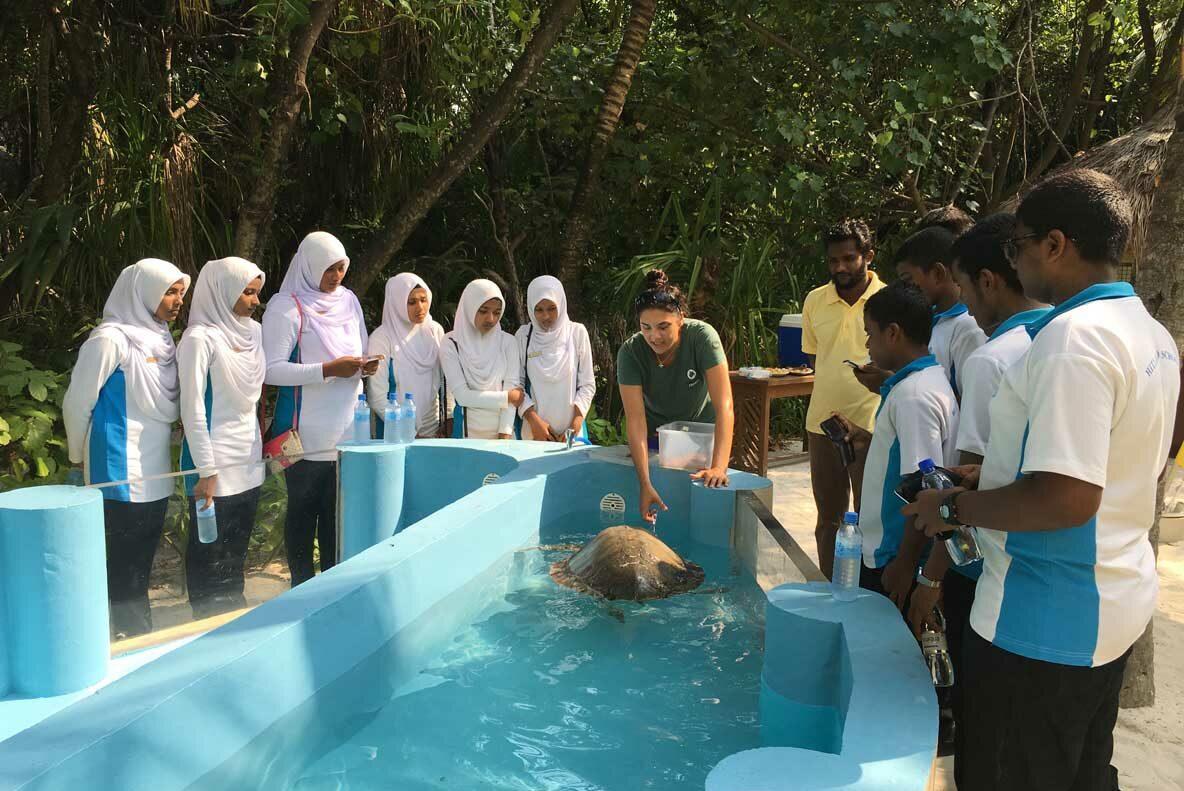 Turtle Talks, Workshops and School Visits
All of our sea turtle biologists deliver weekly presentations to resort guests, guide turtle-focused snorkel trips and take part in turtle themed "kids club activities". We also educate resort staff and work closely with water-sports and dive center staff, as well as boat crews, in all our locations. In addition, we visit residential islands, schools and activity clubs with interactive workshops crammed with science based educational games and activities. Our rescue and rehabilitation centres also welcome school children (both in person and virtually) and resort guests to visit.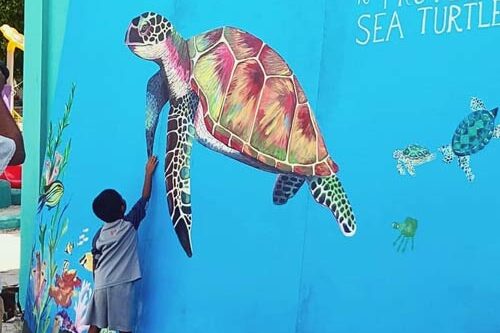 Educational Festivals
Sea turtle and marine life festivals are excellent ways to reach new audiences and interact with people, and we regularly attend and even organize such events. Laamafaru Festival in the Maldives, for example, is a joint venture between our partner resort, Six Senses Laamu, and the Laamu community. In Kenya, Diani Sea Turtle Festival is organised by the Marine Education Centre in collaboration with the Conservation Education Society (CES), and is regularly attended by hundreds of people. Vaavoshi Turtle Festival in Baa Atoll, Maldives, brings together the islands and communities in the atoll, environmentalists, and visitors from around the Maldives.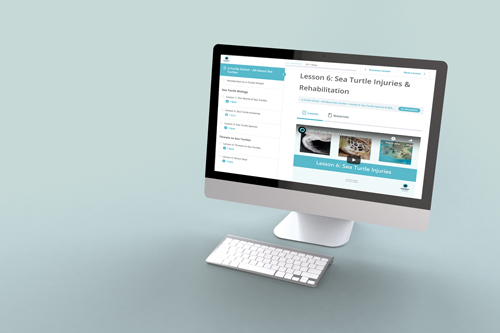 Digital & Virtual Education
Social media and the internet play an important role in spreading awareness to as many people as possible. We maintain an active presence on various social media channels, posting both educational and more entertaining content. The e-learning platform on our website offers free courses and resources, for both sea turtle lovers in general and the more scientifically minded. In addition, we regularly attend and organise virtual events and conferences to present our work and research findings.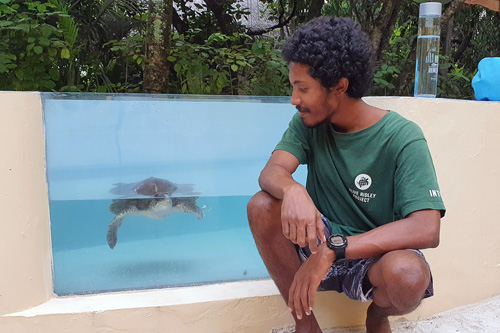 Internship Programs
One of ORP's main goals is to build local capacity to care for injured sea turtles and to conduct conservation in all our locations. At the Marine Turtle Rescue Centre in Baa Atoll, Maldives, we offer paid internship programs to Maldivian nationals. The interns learn about sea turtle care and husbandry and the wider field of ocean conservation, experience and learn about veterinary medicine and surgery, and assist the resident veterinarian with treating turtle patients and the running of the centre. Several of our previous interns have gone on to work with other conservation organisations – and even the Environmental Protection Agency – championing the cause of sea turtle conservation.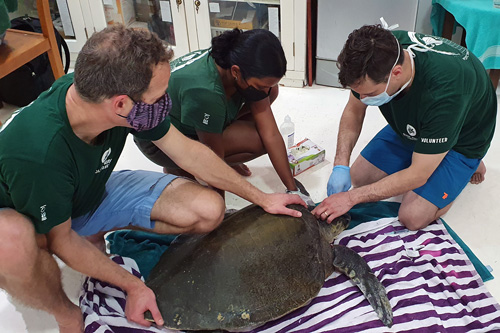 Volunteer programs
We run three volunteer programs in the Maldives: Volunteering with sea turtles at the Marine Turtle Rescue Centre; Sea Turtle Research Expeditions; and a Visiting Veterinarian Program (also at the Rescue Centre). All three programs focus on teaching the volunteers – and learning from them in the case of the visiting vets – about sea turtles and their conservation. For many, the volunteering experience proves to be life changing and many volunteers have gone on to become true sea turtle ambassadors and great supporters of ORP.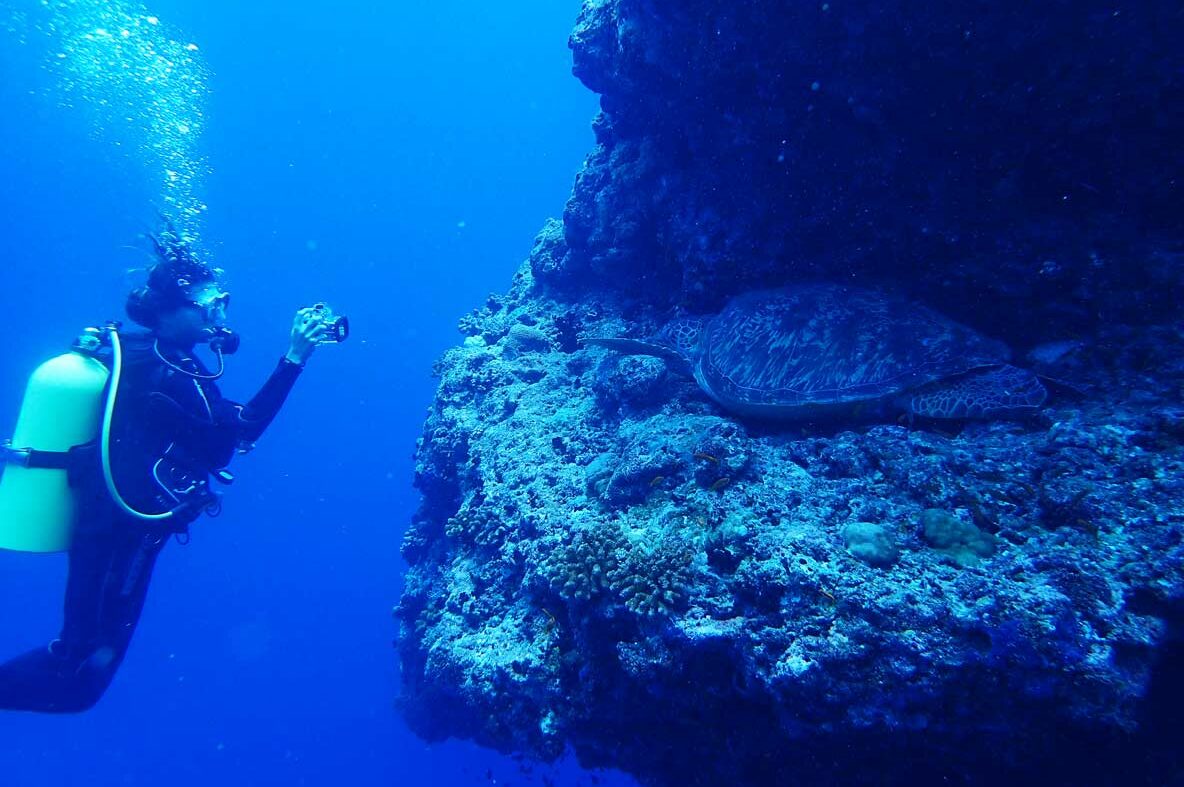 Citizen Science
Citizen Science is defined as research carried out by non-specialists. Our sea turtle photo-ID project is an ideal citizen science project because turtles are easily identifiable and frequently seen where we work; taking photos involves minimal training; both archived and new photos can be used; and many tourists are in the water with cameras already! We also rely on citizen scientists to report and submit data for recovered ghost gear and marine life entanglement. Citizen science is an excellent way to educate and involve the general public in conservation projects.
Community Outreach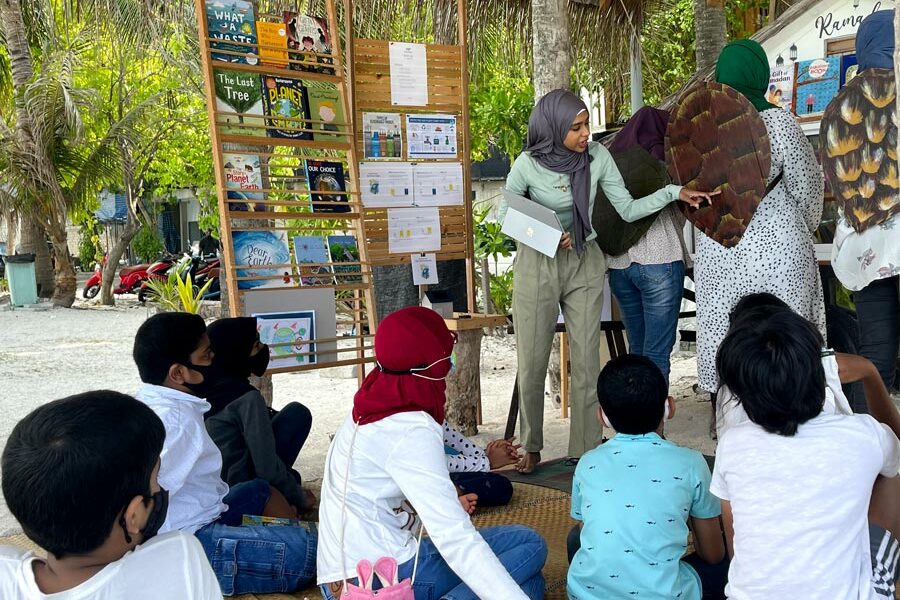 We believe we can achieve sustainable and positive behavioural changes only if the local communities which are affected are part of the solution. Participation from local communities in sea turtle conservation efforts is therefore very important to us. Our community outreach programs focus on raising awareness and strengthening the capacity to protect the marine environment. We hope that if we can increase concern and enthusiasm for the marine environment, local knowledge and resources will mobilise into action to, for example, fight ghost gear, and conserve sea turtles in their local areas.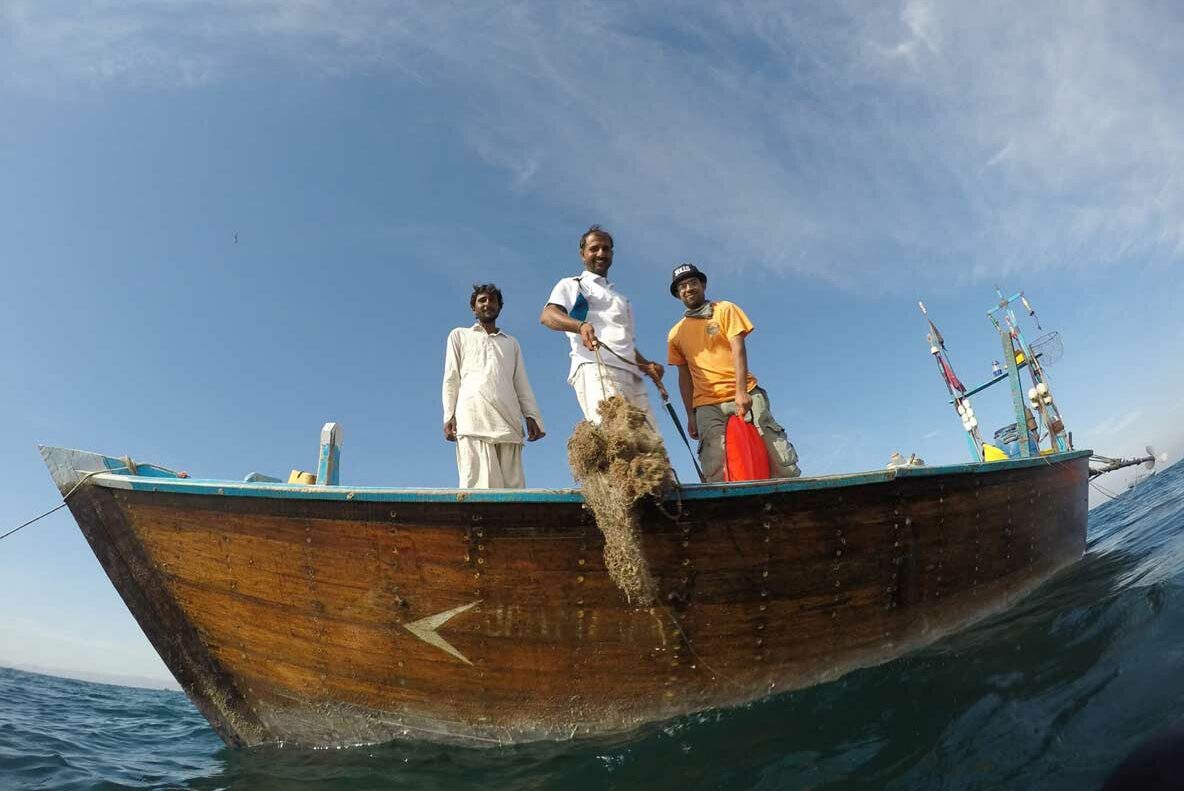 Working With Local Fishing Communities
Fishing provides a vital income for many people. Working with local fishing communities is, therefore, key in the fight against ghost gear. These coastal communities have a plethora of knowledge and an intimate connection with the ocean and marine life, often having lived in the same environments for generations. We focus on understanding their needs and perspectives, as well as their position in the complex problem of ghost gear. This allows us to work together on real solutions for the future. Solutions which not only include ways to minimise ghost gear and reuse end-of-life fishing gear but also tackle the challenge of storing the accumulation of recovered and obsolete nets.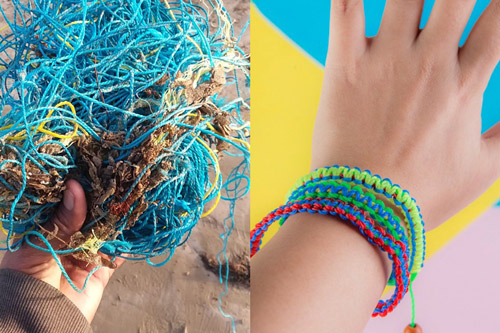 Circular Economy Projects
Working with a local fishing community (Abdul Rehman Goth in Pakistan) to develop a circular economy has proven a successful project for both the community and the protection of sea turtles. Through the cultivation of trust and relationships we have been able to recover and repurpose more than 5 tons of ghost gear and reduce ghost gear to near undetectable levels in the community. Moreover, the community is able to generate an alternative income from ghost gear and see ghost gear as an opportunity rather than waste.
Through a collaboration with the International Pole and Line Foundation (IPNLF) we plan to develop a large scale ghost gear recovery project that incentivises fishers and other stakeholders in Gemanafushi in Gaafu Alifu Atoll. This project has been funded through the Joanna Toole Foundation and Satlink. As part of the project, we also aim to educate the fishers on best practices for when they encounter entangled sea turtles when out fishing within the EEZ of the Maldives.
Collaborating With Affected Industries, Communities and Governments
Collaboration, collaboration, collaboration! For effective management strategies to be implemented, organisations must be willing to work with people from different sectors such as governments and local communities. Sea turtles travel not only long distances, but across political borders. Therefore, working with multiple governments and communities to protect sea turtles is vital for effective management.
Although many of the threats that sea turtles face are from industrial practices, working with those industries is an important part of sea turtle conservation. For effective management strategies to be implemented, organisations must be willing to work with people from different sectors, including governments and local communities. Rather than seeing the fishing or tourist industries as threats, for example, we work alongside these industries to safeguard sea turtles and develop solutions together to create a world in which all can coexist.