If you are you an experienced wildlife/exotic veterinarian, or a qualified veterinarian working with sea turtles, looking for a once in a lifetime adventure, we might be looking for you! ORP now offers a Visiting Veterinarian Program at our Marine Turtle Rescue Centre in Baa Atoll, Maldives.
The ORP Visiting Veterinarian Program provides a unique opportunity for qualified veterinarians specialising in exotic medicine from around the world to obtain hands on experience working with wild sea turtles in a tropical location. This is an exceptional chance for veterinarians that are specialising in exotic medicine, working towards a specific field that may benefit the veterinary care of sea turtles, or are able to facilitate the Rescue Centre's continuous improvements. They must be willing to share their knowledge in key areas with our Resident Veterinarian in a CPD-like manner.
About Maldives & Baa Atoll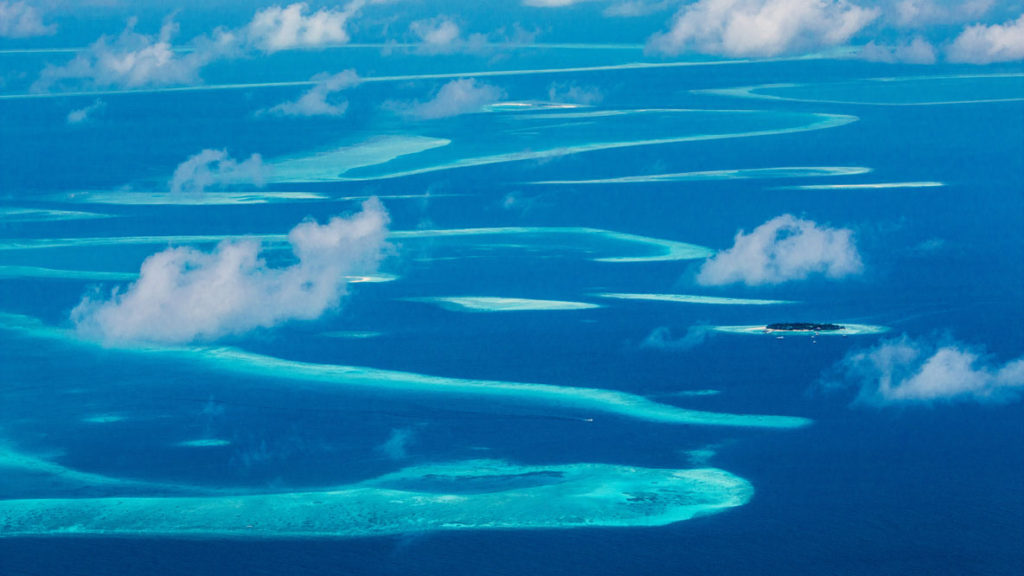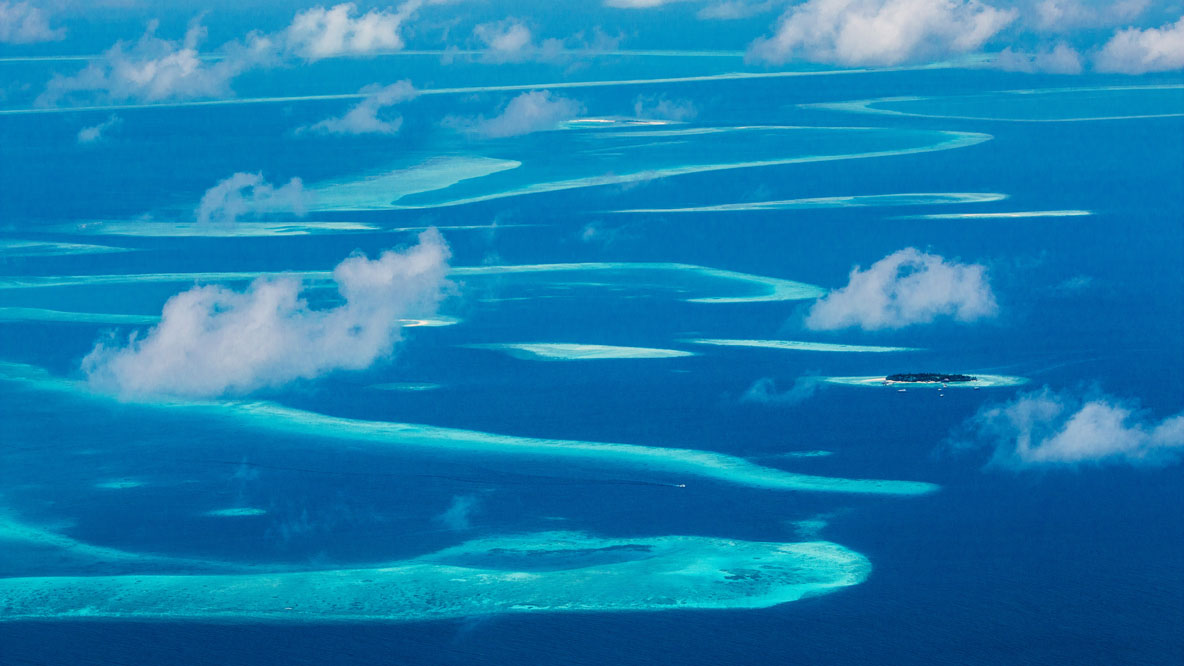 The Republic of Maldives is a nation of coral islands situated in the Indian Ocean. The country spans roughly 90,000 square kilometres divided into twenty-six atolls with approximately 1190 islands. It is the smallest Asian country by both land area and population (with just fewer than 400,000 people!). Maldives is famous for its sandy white beaches, crystal clear turquoise waters, beautiful coral reefs and colourful marine life; it truly is magical, both over and under water.
The ORP Marine Turtle Rescue Center is located on Dhuni Kolhu island in Baa Atoll, a 30-minute sea plane ride north of Malé, the capital of the Maldives. Baa Atoll consists of 75 islands, only 13 of which are inhabited. 13 additional islands are operated as island resorts. Baa Atoll is rich in biodiversity with plenty of sea turtles, manta rays, hard and soft coral, and a huge variety of reef fish species.
About ORP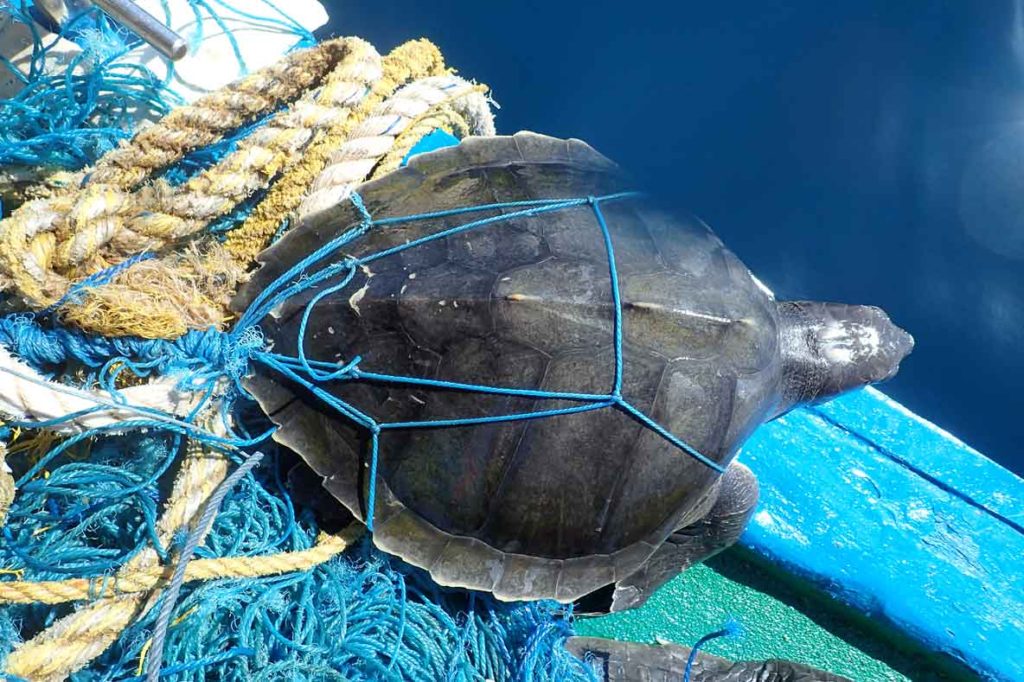 The Olive Ridley Project (UK registered charity No. 1165905) was established in 2013 to actively fight ghost gear in the Indian Ocean. Since then we have expanded our mission to take a multifaceted and holistic approach to protecting sea turtles and their habitats. We operate a Marine Turtle Rescue Centre in Baa Atoll, Maldives, and run one of the largest sea turtle photo-ID databases in the world.
You can read more about the Olive Ridley Project here. The Olive Ridley Project rely on donations and grants for funding. We therefore depend of volunteers and citizen scientists for much of our work. We have team members stationed in 7 atolls in the Maldives as well as in Oman, Kenya, Seychelles and Pakistan. You can meet the team here.
The ORP Marine Turtle Rescue Centre opened in February 2017. It is a unique centre in the Maldives because we employ a full-time Resident Veterinarian! Interns and volunteers assist our vet in the daily operations at the centre. We have full surgical facilities, x-ray and ultrasound equipment and an endoscope, as well as a mini-laboratory allowing us to perform thorough investigations of all new patients.
We treat injured sea turtles rescued from across the Maldives; they reach us by speed boat and sea planes. Most of our turtle patients have been found entangled in ghost gear or other marine debris. We also have patients who have been found floating, sick, injured from boat strikes or fishing hooks, and some that we suspect have been kept as pets. Olive ridley turtles make up the biggest patient numbers.
About The Visiting Vet Program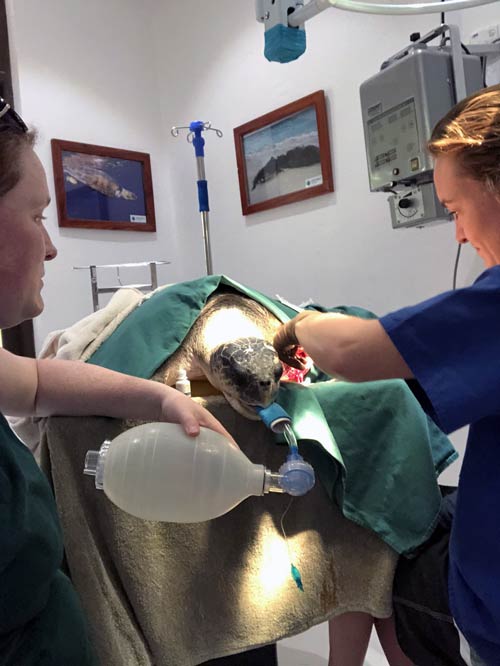 The Visiting Veterinarian Program runs from April to October. We welcome Visiting Veterinarians for a minimum of 10 days, up to a maximum of 21 days.
The Visiting Vet will only pay for his/her own international return flights to Malé and a return domestic flight from Malé International Airport to the resort. He/she will be provided complimentary accommodation in a guest villa at Coco Palm Dhuni Kolhu Resort as well as all meals.
We only ask that the Visiting Vet brings some medical equipment to better the veterinary clinic at the Rescue Centre.
The Visiting Vet will work alongside our Resident Vet, intern, and volunteers, providing care and treatment for our turtle patients. This may involve surgery – sadly flipper amputations is a common outcome of ghost gear entanglement.
Testimonials
Our first ever Visiting Vet, Sonya Miles, an exotic specialist diploma holder, had this to say about her 2-week experience: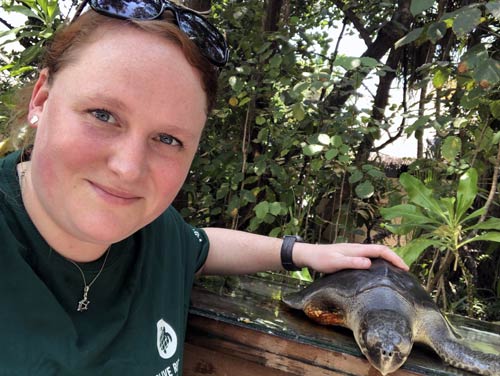 Working with the Olive Ridley Project is an experience I will never forget. I was impeccably cared for and left with a sense of great accomplishment having worked closely with many of the fantastic animals and their very dedicated veterinary team. I had the opportunity to put my clinical skills as an exotic veterinary surgeon into practice in a species that I would otherwise never get to see, let alone work closely with.

Sonya Miles
How To Apply For The Visiting Vet Program
If you are a qualified veterinarian and feel that you can help us at the Rescue Centre, then please complete our online application below. We are continuously looking to provide the best possible veterinary care to our sea turtle patients. That means keeping up to date with new techniques and medical care that is currently available in the veterinary world. We would like to know why you think this experience would benefit your veterinary career and also how you could provide knowledge or equipment that would benefit our veterinary clinic at the Rescue Centre.
Please note that you must enable cookies to view/access the online application form.