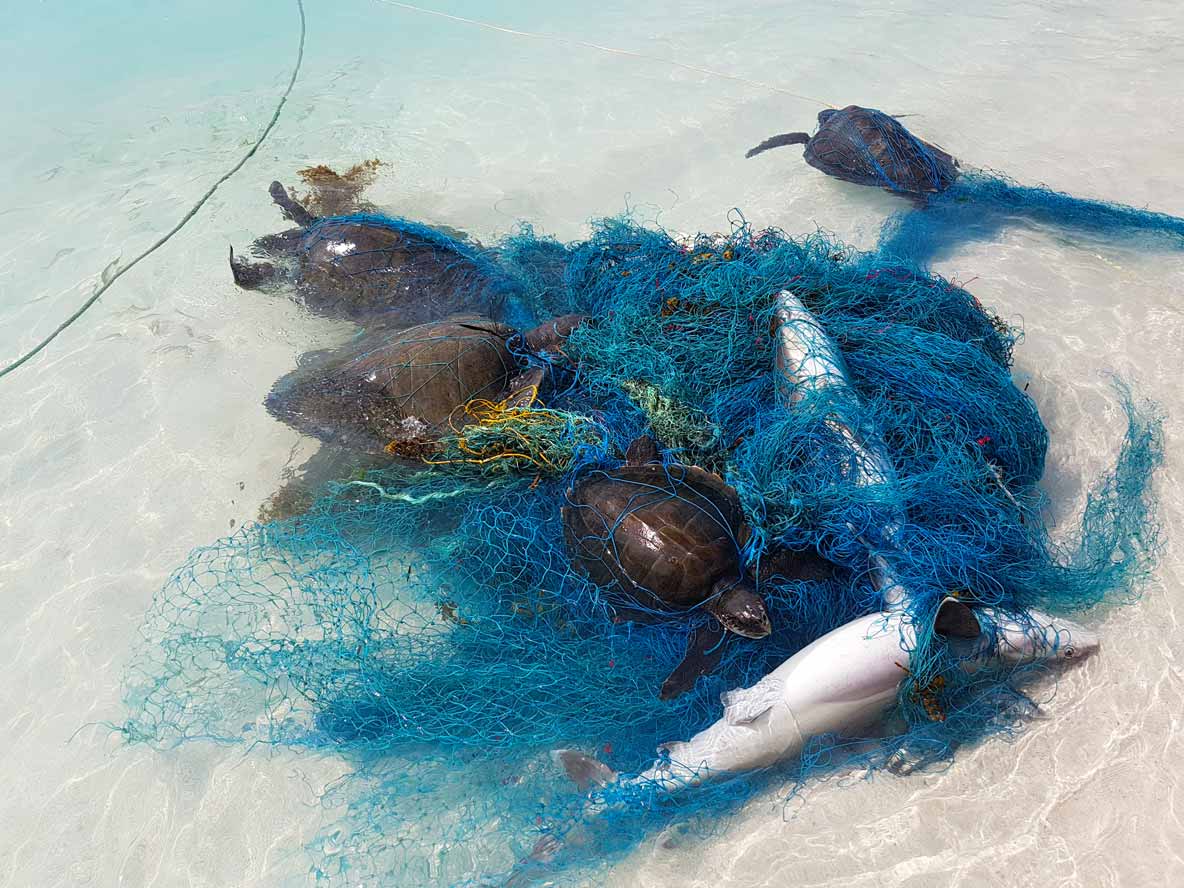 1,400+ Ghost Nets Removed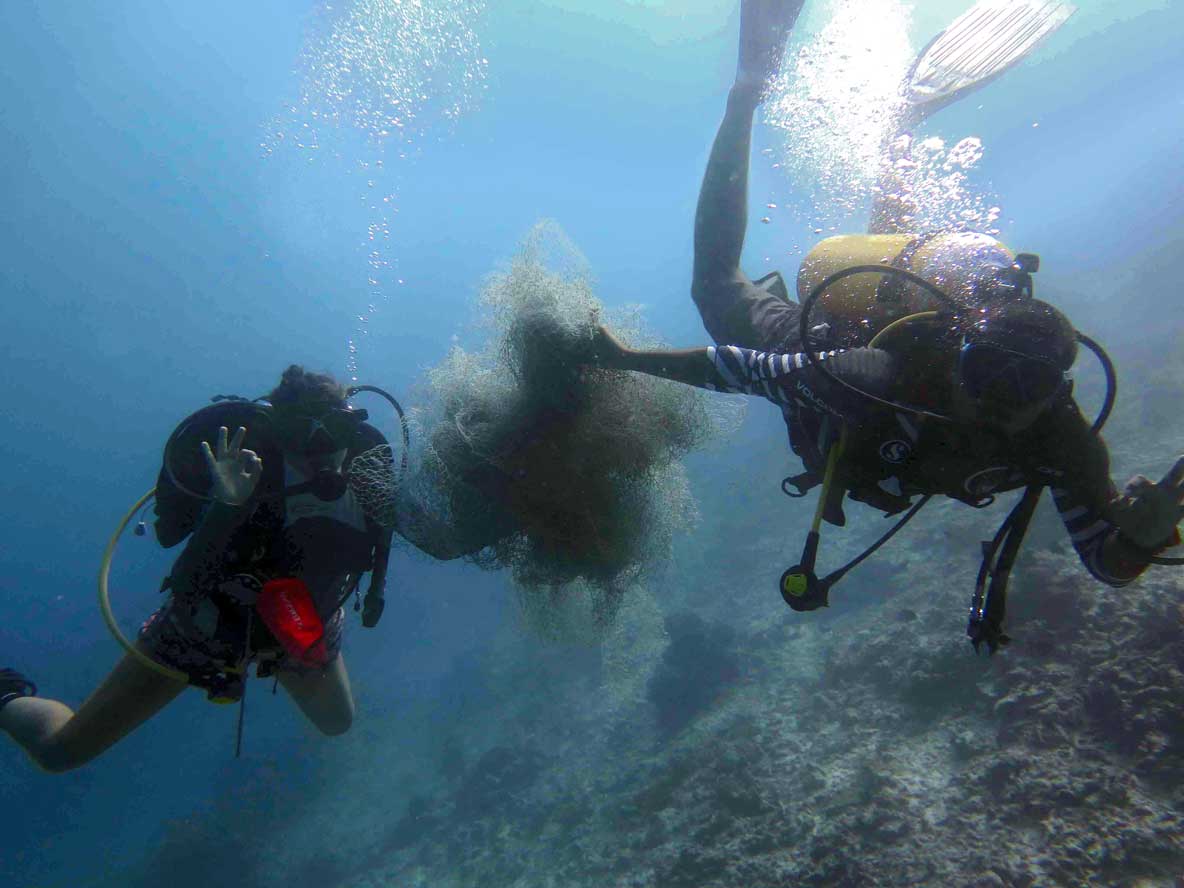 Around 640 000 tons of ghost gear end up in the ocean every year each year, accounting for about 10 percent of the world's marine debris. Between July 2013 and October 2019, ORP volunteers in Maldives, Pakistan, Oman, Thailand, India and Sri Lanka have removed, reported and safely disposed of more than 1,400 ghost nets and ghost gear fragments such as ropes, bags, buoys, bottles, and other debris. Divers, snorkelers, boat crews, fishers, and tourists found most of these ghost net conglomerations by coincidence. We do not know how many more have gone unnoticed.
Maldives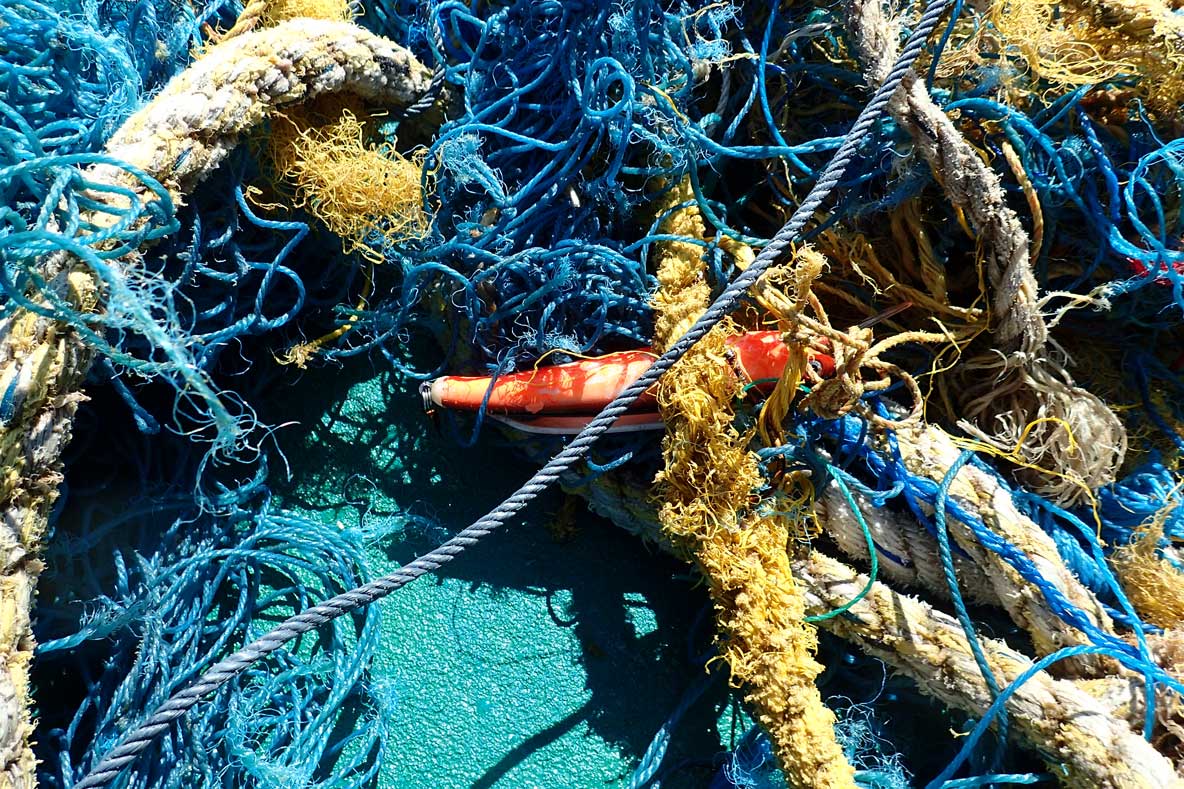 Nets Removed: 732
Entangled turtles reported: 825*
729 Olive Ridley turtles
67 Hawksbill turtles
28 Green turtles
1 Leatherback turtle
*These numbers do not include those turtles found stranded on beaches or found injured without evidence of entanglement (which we also have in our database). Many more nets and turtles have been found: these numbers include only those that were officially reported to us and are therefore not representative of the true numbers out there.
Pakistan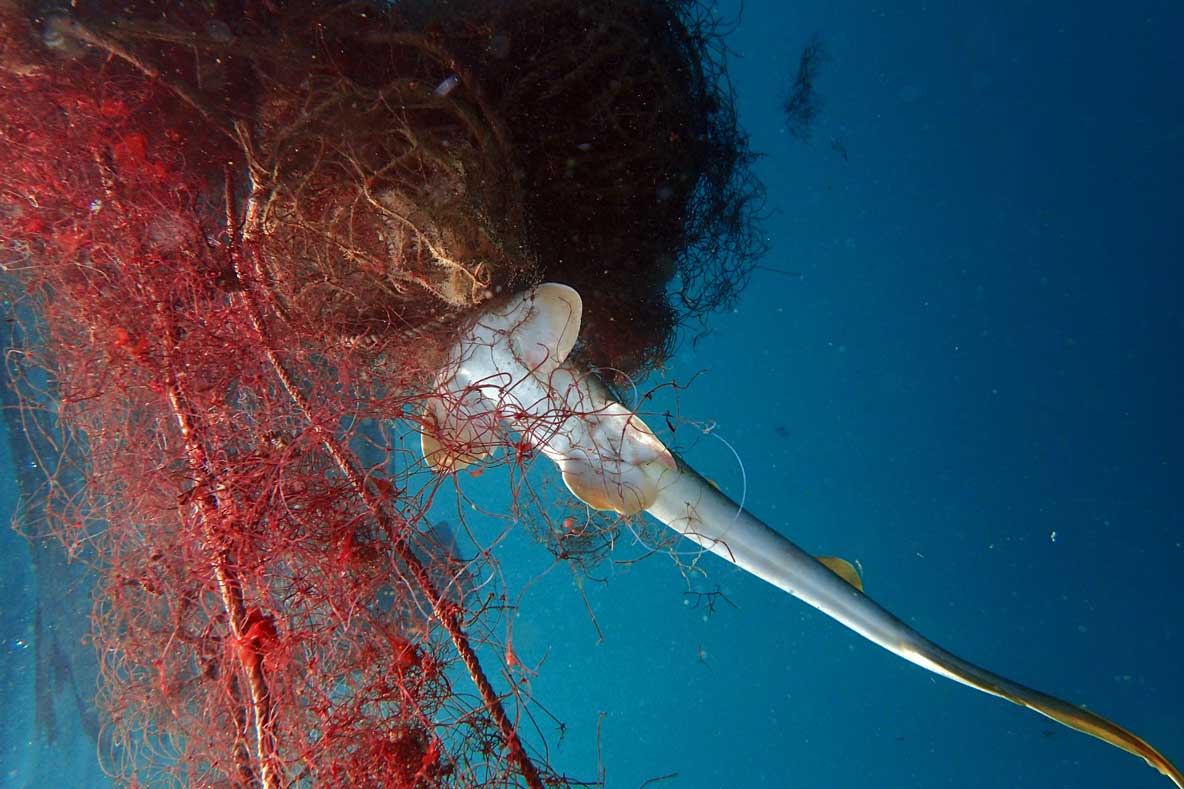 Nets Removed: 425
Oman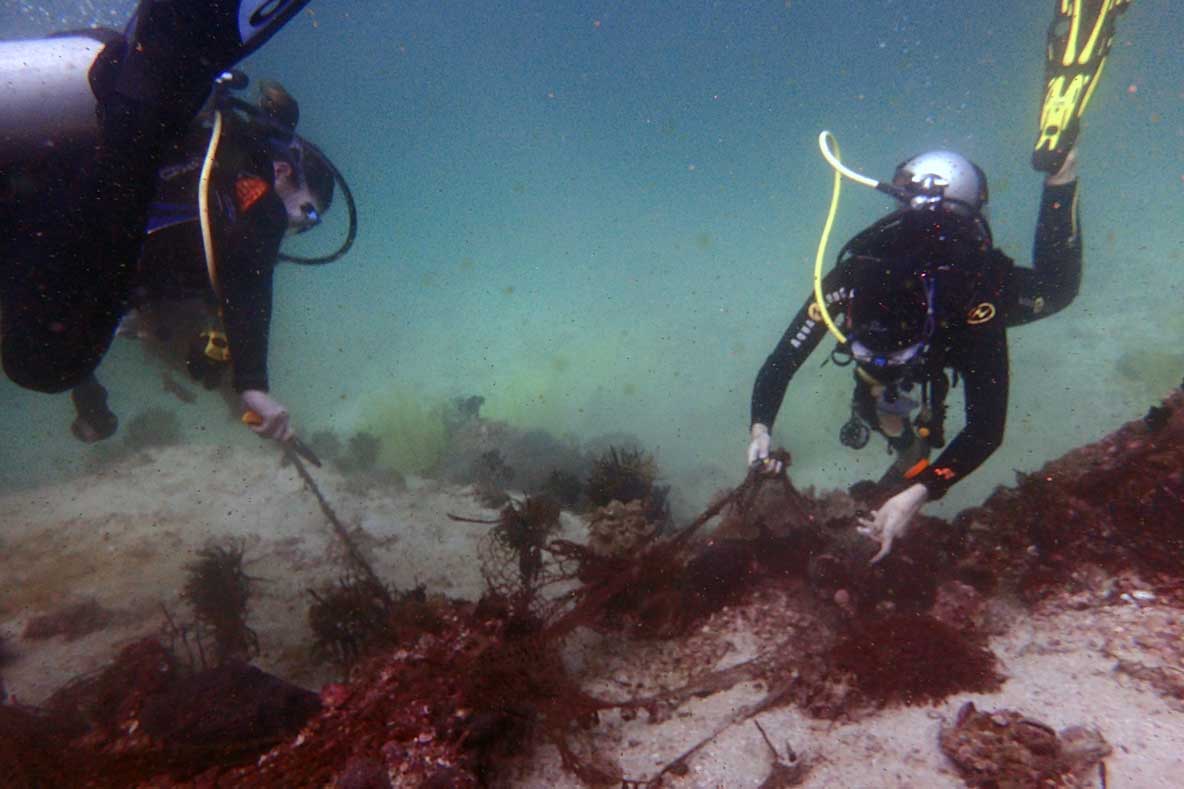 Nets Removed: 24
Thailand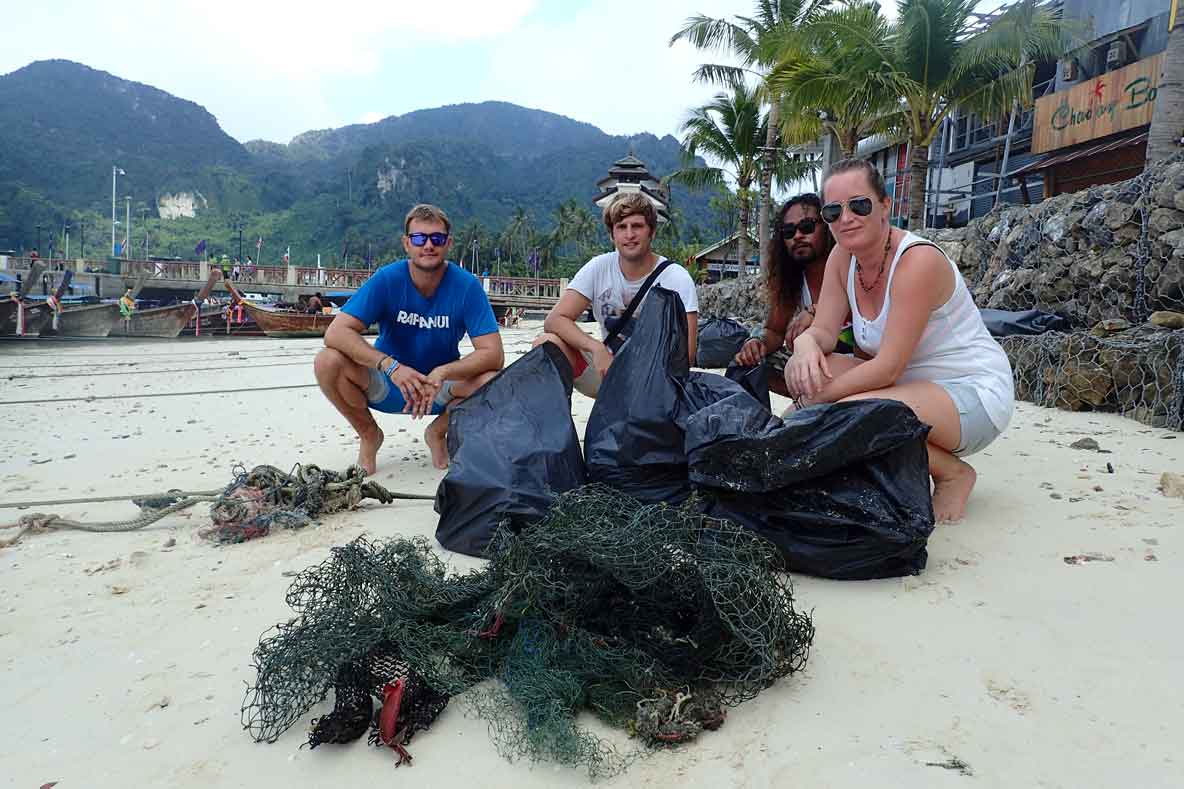 Nets removed: 19
India
Nets Removed: 58
Rescue, Remove, Reuse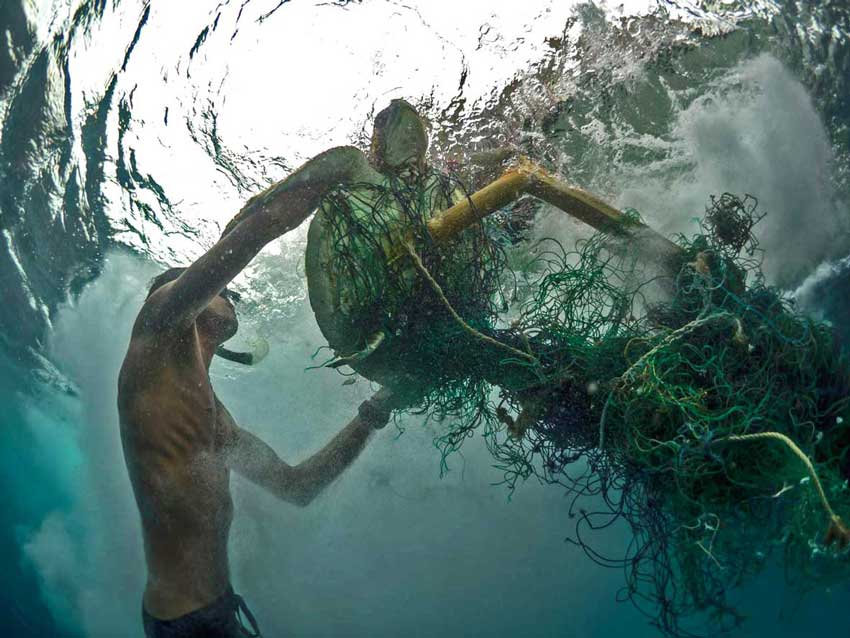 Before removing ghost gear from the ocean, we free any entangled marine animals.  We check for injuries and release healthy marine animals immediately. Between July 2013 and June 2017, 426 entangled sea turtles were reported to ORP. The majority of these were Olive Ridley turtles, but none of the five species of turtles found in the Indian Ocean has escaped the deadly ghost nets.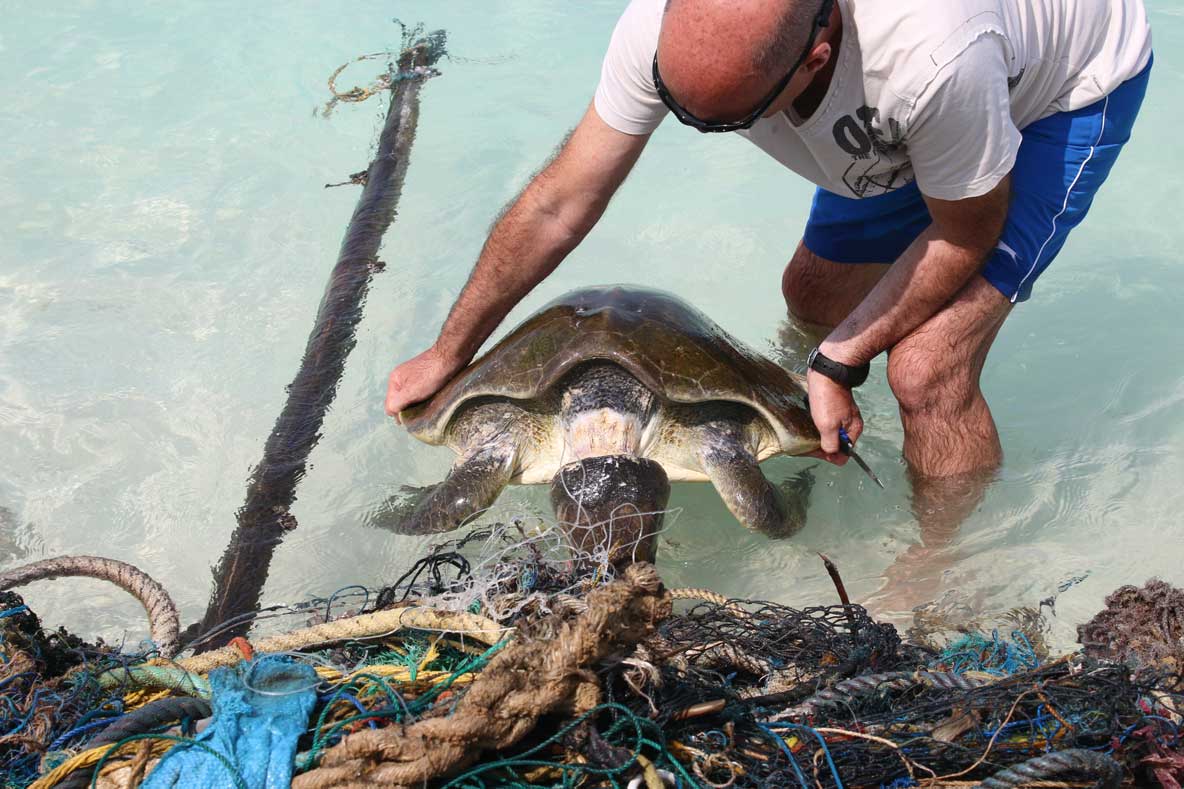 Unfortunately, trapped turtles frequently suffer from malnutrition, exhaustion, buoyancy issues and deep lacerations around the neck and flippers. They might, therefore, require medical attention, including flipper amputations, before we can safely release them. In the Maldives, we treat injured turtles at the ORP Marine Turtle Rescue Centre in Baa Atoll. In the first 6 months of operation, the Marine Turtle Rescue Centre treated 23 injured turtles. 8 were successfully released after treatment; 6 did not survive.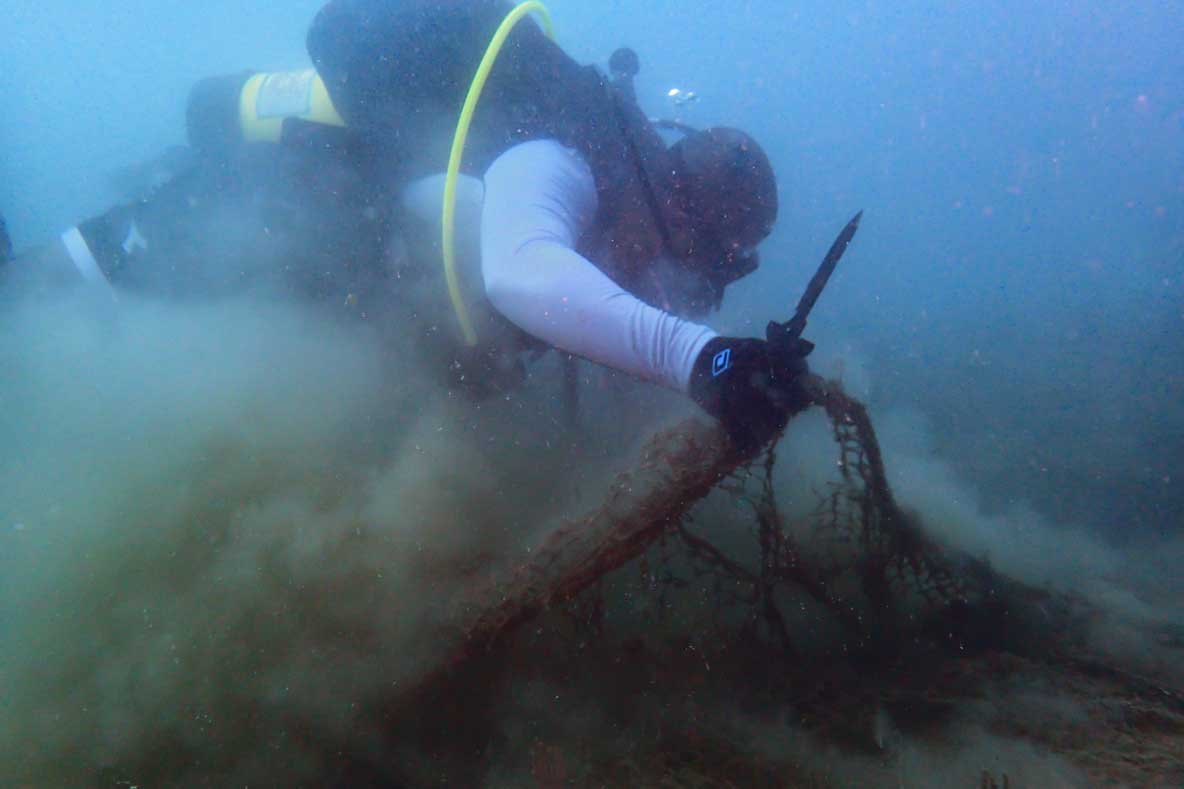 Removing ghost gear from the ocean is not only complicated and hard physical work – and it can be rather dangerous too.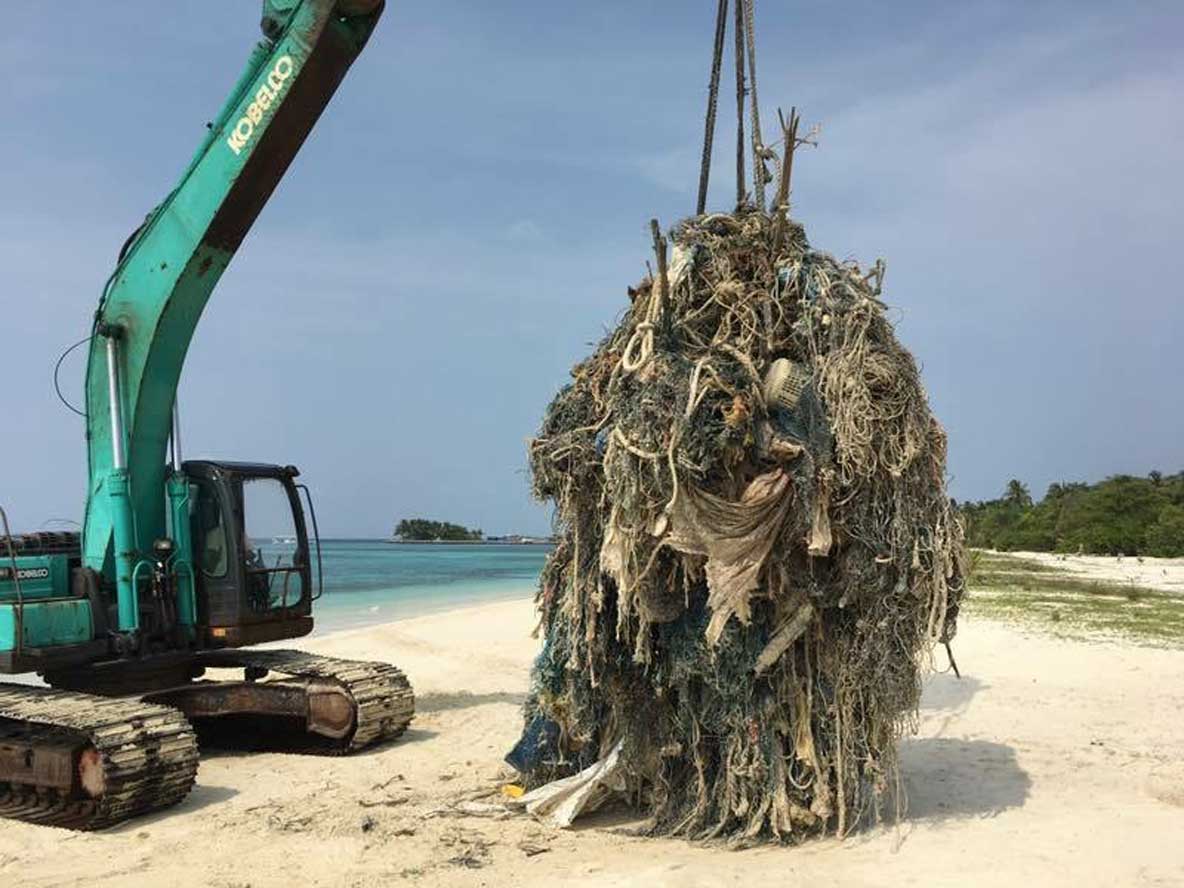 A ghost net conglomerate sometimes weighs hundreds of kilos and it may need to be cut into manageable pieces or require the help of machinery before it can be removed.
Removing Ghost Gear Is Not Enough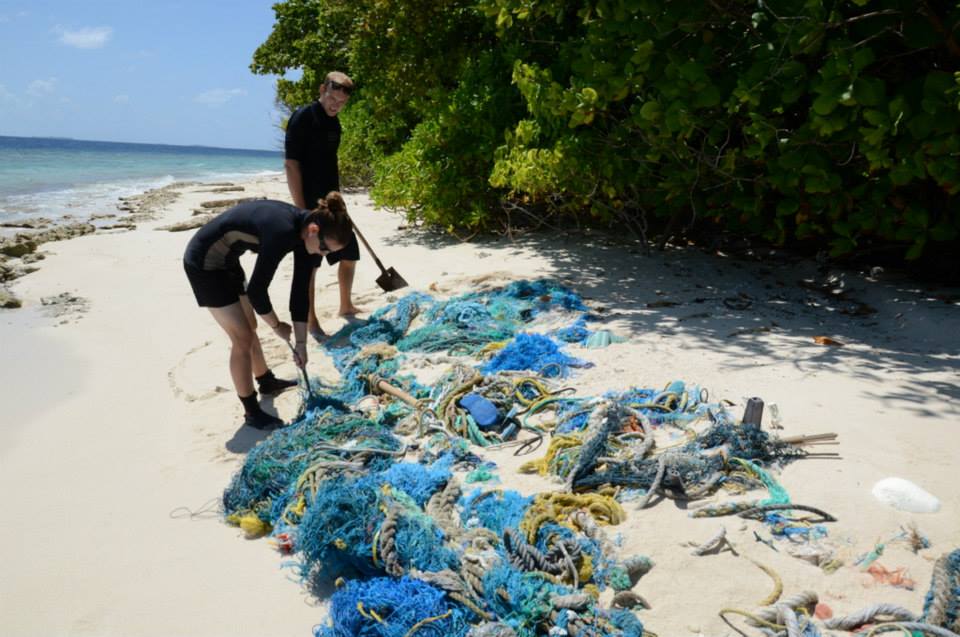 Although removing ghost gear from the ocean and safely disposing of it is important, it is only a short-term solution. Finding long-term solutions requires data collection in order to provide researchers with enough information to figure out where the ghost gear originates. ORP volunteers carry out a detailed analysis of the nets, using the Ghost Net Data Input Protocol developed by ORP and IUCN Maldives, and uploading the data to our database. We use the ghost net data to try to identify where ghost nets originate. The aim is to also quantify the scale of the problem and take the necessary steps to mitigate it.
Creating awareness is also key to tackling the ghost gear problem. We try to encourage a sense of care and responsibility among the people who are able to make a difference. ORP provides seminars and workshops throughout the Indian Ocean region. We educate about the hazards of ghost nets, removing ghost nets safely, and accurate data recording.
In addition to education and awareness campaigns, we also work actively with fisheries to understand the problems fishermen face on a daily basis. Together we try to identify effective ways to improve their catch rates, reduce bycatch, and prevent their fishing nets from ending up in the ocean.
One of our greatest challenges is figuring out what to do with all the ghost gear. We are not alone; organisations worldwide are working to find a solution.  Some organisations recycle the nets they find, however, not all plastics are suitable for recycling.  Others have found innovative ways to reuse them in building projects and handicrafts.
Join The Fight Against Ghost Gear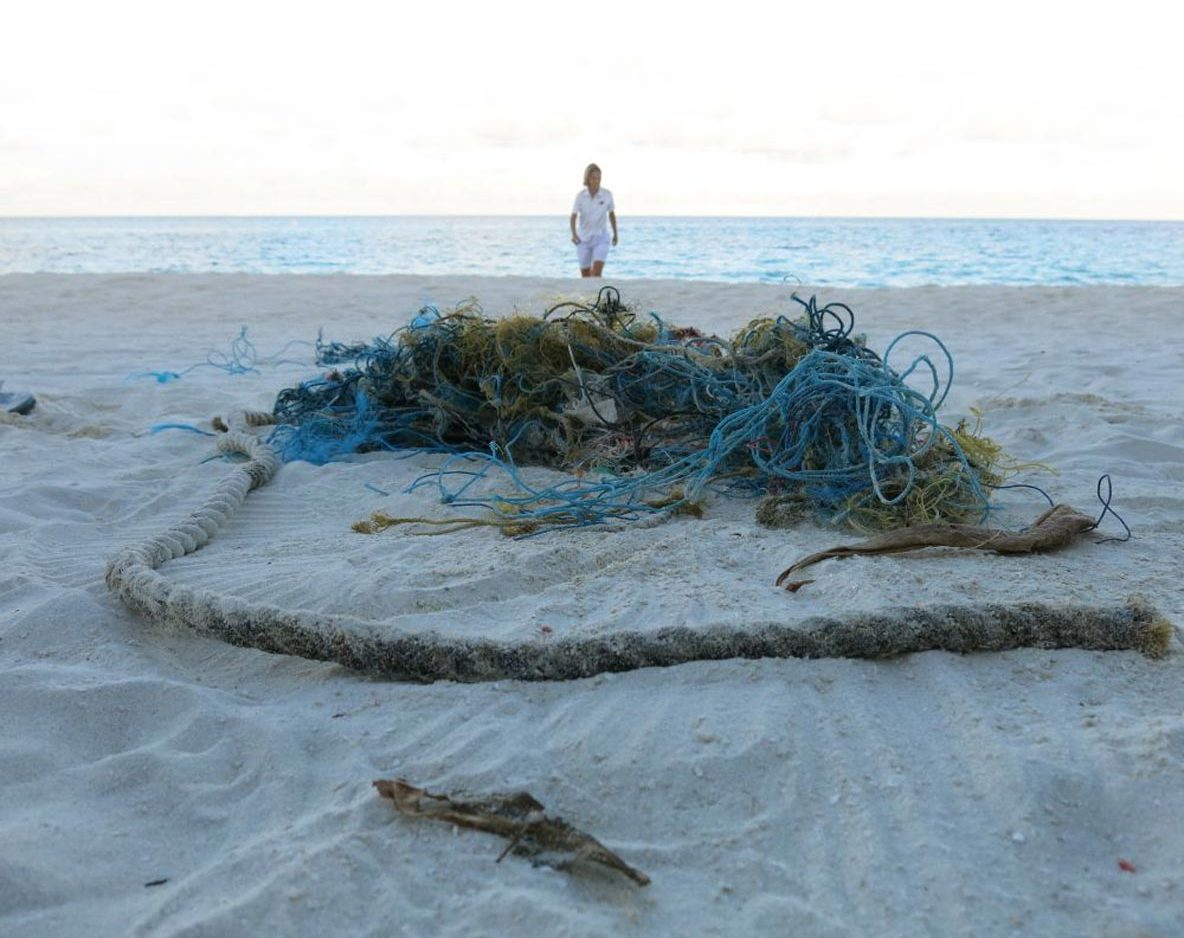 If you would like to join the fight against ghost gear, you do not have to be a diver or a snorkeler. Ghost gear often ends up on beaches where they can be a danger to turtle hatchlings emerging from their nests, or from where they eventually end up back in the sea.
If you don't live by the ocean, there are other ways to help too! How you spend your money really matters. As a consumer, it is important to make responsible and informed choices by purchasing sustainably caught seafood. Therefore, buying locally sourced fish caught by small-scale fisheries helps to promote industry in your area, whilst not overexploiting fish stocks, reduces ghost gear and diminishes bycatch.