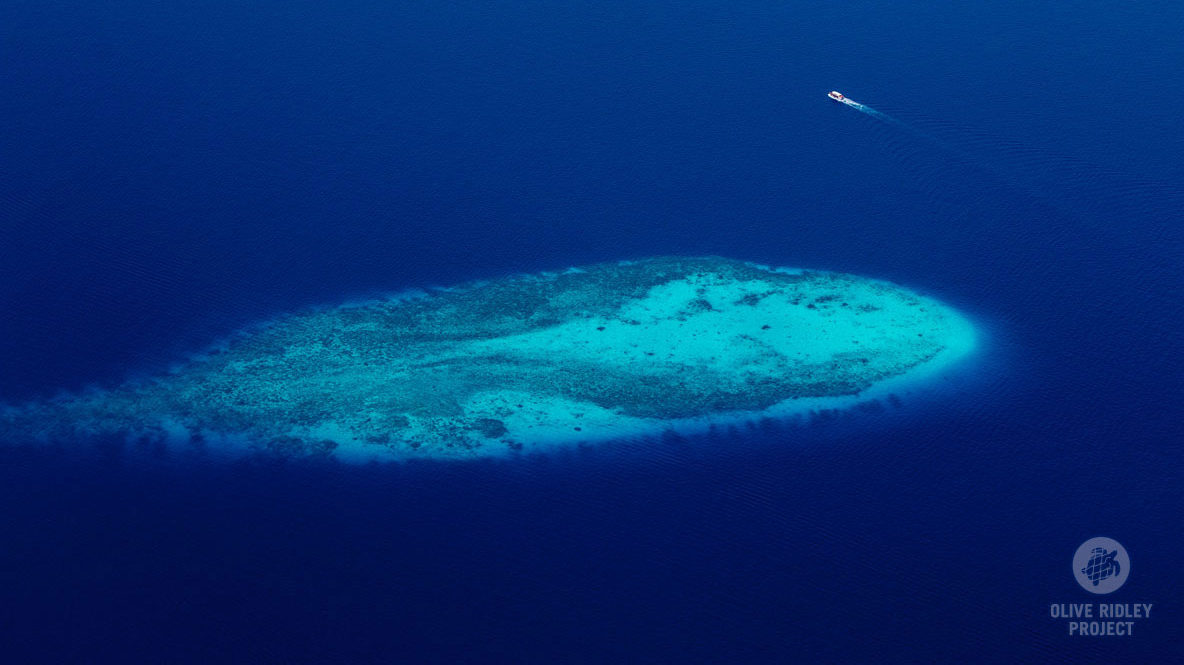 Hungry for an adventure in a remote part of the world? Join our Sea Turtle Research Expedition as as volunteer for a marine life adventure with meaning in one of the most beautiful and unexplored places on earth.
---
Join the ORP as a research volunteer on a three-week expedition in Haa Alif Atoll to explore a remote part of Maldives for sea turtles. Since this is a remote part of the Maldives where very little scientific work has been done, part of the adventure is not knowing exactly what we will encounter. During our first sea turtle research expeditions we encountered lots of turtles, dolphins, reef sharks and rays, including a few manta rays.
The opportunity to volunteer with the ORP Sea Turtle Research Expedition in the Maldives is open to anyone adventurous interested in sea turtle research. We do ask that volunteers are 18+, able swimmers/snorkelers and have a passion for sea turtles and research. Your 'home base' is a tropical island, and therefore quite isolated. If you do not think you are particularly adventurous, then this expedition may not be for you.
We can accommodate 5 volunteers at the time. To cover the expenses for your expedition, we ask for a very reasonable donation to the Olive Ridley Project.
About Maldives
The Republic of Maldives is a nation of coral islands situated in the Indian Ocean. The country spans roughly 90,000 square kilometres divided into twenty-six atolls with approximately 1190 islands. It is the smallest Asian country by both land area and population (with just fewer than 400,000 people!). Maldives is famous for its sandy white beaches, crystal clear turquoise waters, beautiful coral reefs and colourful marine life; it truly is magical, both over and under water.
Why are we running expeditions to Ha. Kelaa and Haa Alif Atoll in Maldives?
Situated in the far north of Maldives, Kelaa is one of 14 inhabited islands in Haa Alif Atoll. Kelaa is renowned for its 2 km long white sandy beach and has one of the largest lagoons in the country. The approximately 1000 residents on the island rely mostly on agriculture and fishing for their main source of income. As this is a very remote part of the Maldives, it takes approximately 1 hour by plane from Malé to reach the nearest airport and a further 30 minutes by speedboat to Kelaa. Alternatively, there is an 18-hour boat ride from the Malé.
The lack of data in this region is what scientists call a "black hole". We want to fill this gap so that we can accurately interpret sea turtle population and movements in the Maldives. Due it its remote location, Haa Alif Atoll has very few resources to conduct dedicated sea turtle research or run marine conservation projects. Part of the ORP's charitable objective is to advance the knowledge on sea turtle habitats and their threats. Thus, in addition to our research, we drive community projects, working with the local school, our local partner IDEAS, and with members of the community, to help tackle common issues affecting marine habitats for turtles.
Map of turtle sightings in Maldives highlighting the data gap in the northern part of the country

Why volunteer with the Olive Ridley Project?
The Olive Ridley Project (UK registered charity No. 1165905) was established in 2013 to actively fight ghost nets in the Indian Ocean. We physically remove ghost nets, promote recycling of end-of-life fishing nets, offer marine and turtle conservation education programs and carry out research. In addition we provide appropriate care, protection, treatment and security for turtles found entangled and injured. We operate a Marine Turtle Rescue Centre in Baa Atoll, Maldives, and run one of the largest sea turtle photo-ID databases in the world. You can read more about the Olive Ridley Project here.
ORP regularly collaborate with local partners on projects. For the Sea Turtle Research Expedition we have partnered with Island Development Environmental Awareness Society (IDEAS) . IDEAS is a non-governmental organisation, founded in 2002 and located in Ha Alif Atoll, Kelaa. IDEAS' mission is to promote socioeconomic development of the community, as well as sustainable island development. Read more about IDEAS
What will research volunteers be doing on the expedition?
As a volunteer you will join our expedition leader and a field officer to first of all assist with sea turtle research and data collection in the remote atoll of Haa Alif in the Maldives. Examples of research methods include:
Nesting island surveys
In-water surveys
Sea turtle photographic identification (Photo-ID)
In addition, you may be involved in the rescue of entangled sea turtles and will be trained in basic sea turtle first aid; you will assist with community projects focused on marine conservation in Ha. Kelaa; and you will work alongside our project partners, IDEAS, to reduce the threat of marine debris to sea turtles in the area.
How much does it cost to join the expedition?
In order to sustain the research, we ask for a donation to cover your expenses and the costs of running the expedition:
3 Weeks: $2,700 per person

Your donation will cover:
Return domestic flights and boat transfers from Male to Haa Alif. Atoll.
Accommodation for the duration of your stay
All meals for the duration of your stay
Please note that your donation does not include:
International flights to and from Male
Accommodation in Male, should you require.
Download our information pack below to learn more about what your donation will fund.
Ready to join us on a research adventure in the remote north of Maldives?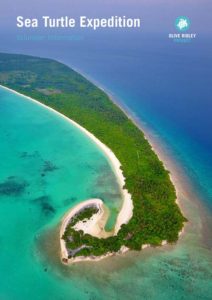 Download the ORP Sea Turtle Research Expedition Information Pack to find out all you need to know about the program
Email volunteer@oliveridleyproject.org if you have any further questions.
Check available dates for your research adventure in the Maldives in the calendar below.
Complete the ORP Sea Turtle Research Expedition Application form here
Available dates for the ORP Sea Turtle Research Expeditions
Due to the current situation we have suspended all future research expeditions. We will update this space with any changes when the situation returns to normal. Thank you for your understanding.