The olive and kemp's ridley sea turtles are the smallest species, growing only to about 70 cm (just over 2 feet) in shell length and weighing up to 45 kg (100 lbs). Leatherbacks are the largest sea turtles. On average leatherbacks measure 1.5 – 2m (4-6 ft) long and weigh 300 – 500 kg (660 to 1,100 lbs). The largest leatherback ever recorded was 2,56 m (8.4 ft) long and weighed 916 kg (2,019 lbs) !
Kemp's Ridley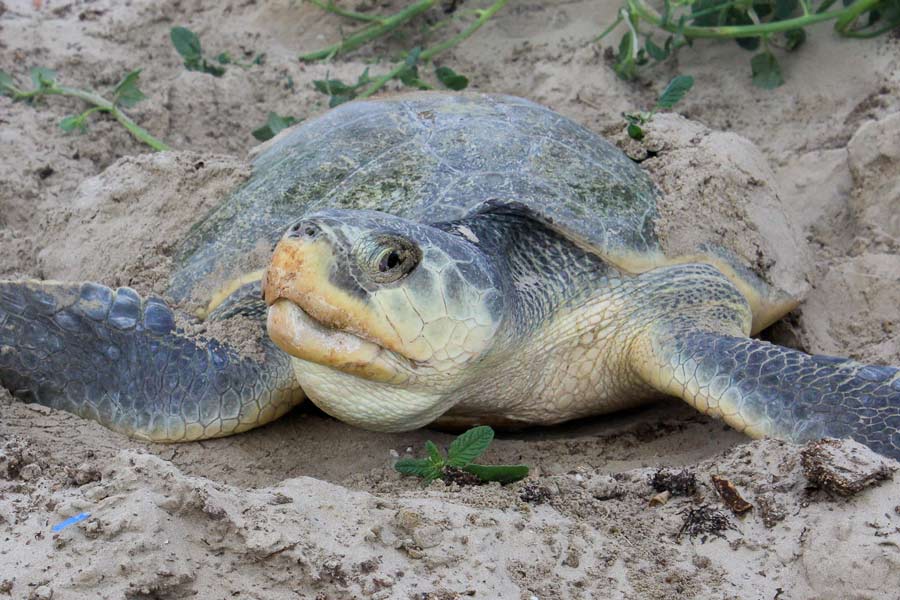 55.6-66.0 cm carapace length, weight range of 25-54 kg for nesting females.
References:
Marquez-M R 1994. Synopsis of Biological Data on the Kemp's Ridley Turtle, Lepidochelys kempi (Garman, 1880). NOAA Technical Memorandum NMFS-SEFSC-343.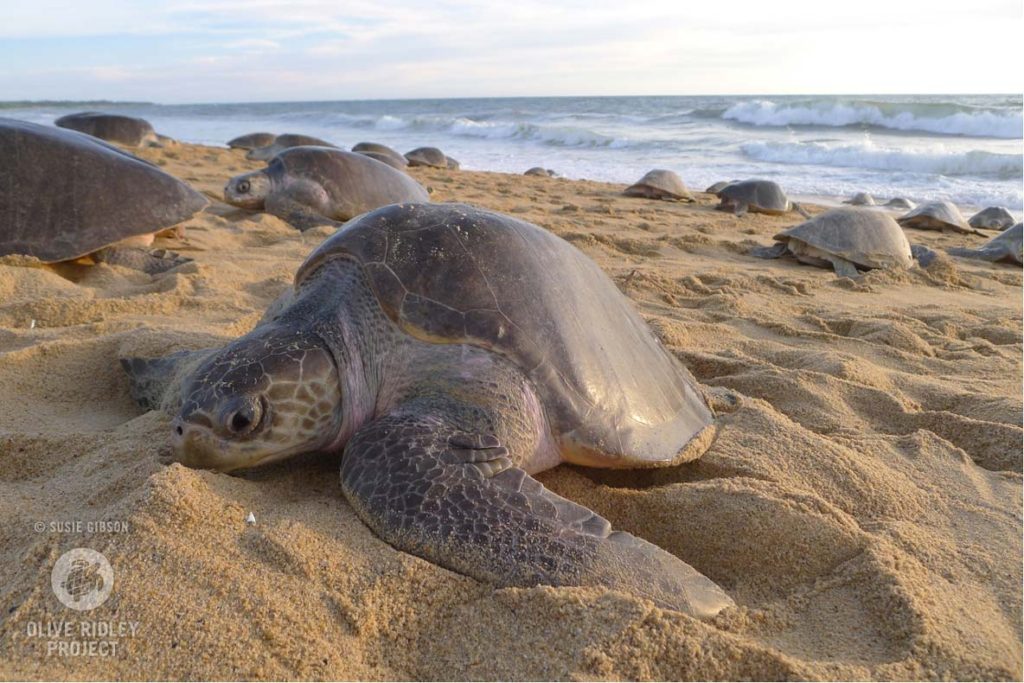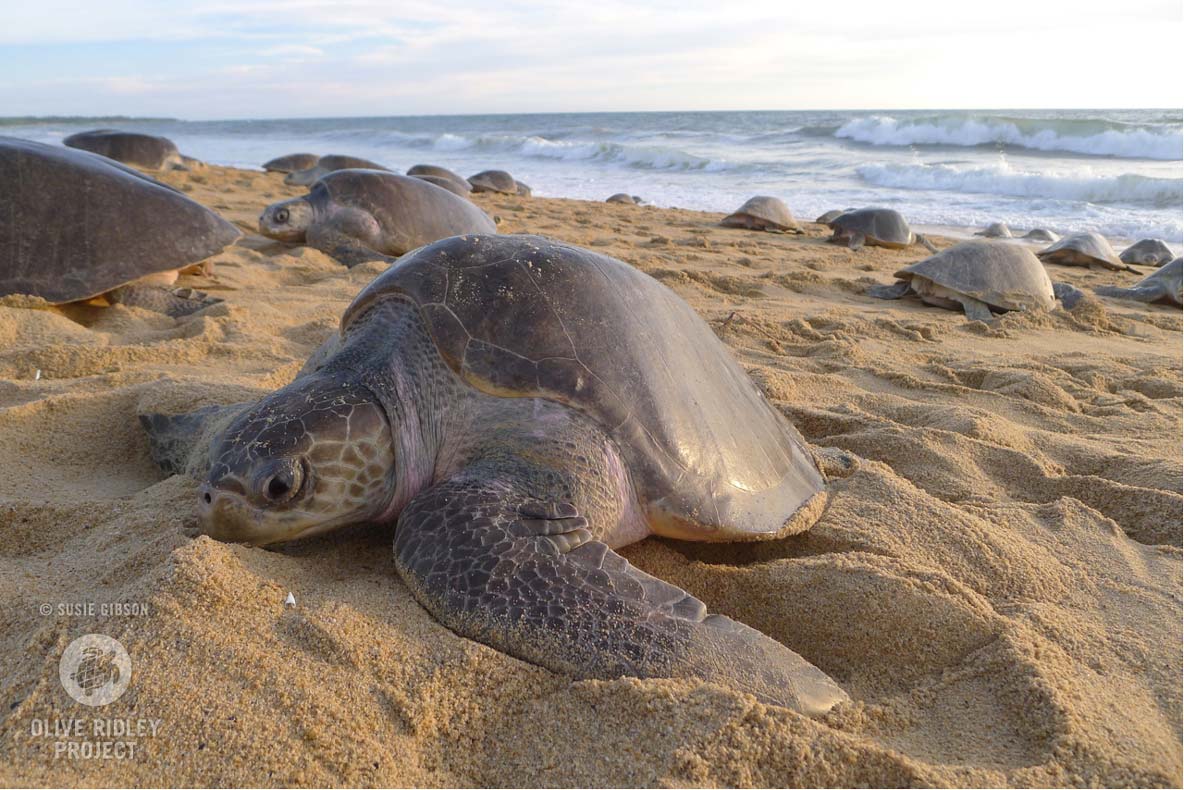 Curved carapace length 52.5-80.0 cm, weight less than 50 kg (average 35.7 kg) for nesting females.
References:
Qureshi M 2006. Sea turtles in Pakistan. In: Shanker K and Choudhury BC (Eds.). Marine Turtles of the Indian Sub- continent. Heydarabad: India Universities Press, pp. 217–224.Reichart HA 1993.
Reichart HA 1993. Synopsis of biological data on the olive ridley sea turtle Lepidochelys olivacea (Eschscholtz 1829) in the western Atlantic. NOAA Technical Memorandum NMFS-SEFSC-336.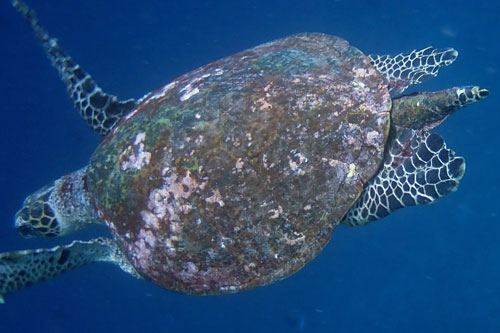 Nesting females reported between 53.3 and 95.5 cm carapace length, with weight between 27.2 and 86.2 kg.
References:
Witzell WN 1983. Synopsis of biological data on the hawksbill turtle, Eretmochelys imbricata (Linnaeus, 1766). No. 137. Food & Agriculture Org.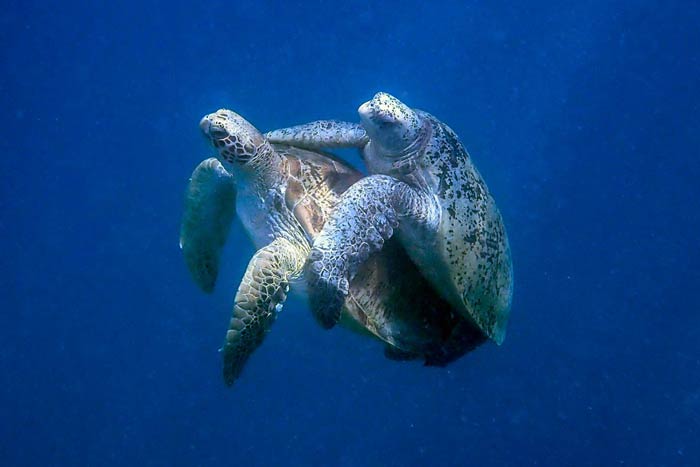 Nesting green females reported curved carapace length 75-134 cm, weight (after egg deposition) 45-250 kg (!).
References:
Hirth HF 1997. Synopsis of the Biological Data on the Green Turtle Chelonia mydas (Linnaeus, 1758). Vol. 2. Fish and Wildlife Service, US Department of the Interior.
Flatbacks
Ones study (Ref. 1) found nesting females have a mean curved carapace length 86.3 cm, and mean weight of 67.4 kg. Another study (Ref. 2) found flatbacks to be between 87.5-96.5 cm.
References:
Schäuble C, Kennett R and Winderlich S 2006. Flatback Turtle (Natator depressus) nesting at Field Island, Kakadu National Park, Northern Territory, Australia, 1990-2001. Chelonian Conservation and Biology 5: 188-194.
Limpus CJ 1971. The Flatback Turtle, Chelonia depressa Garman in Southeast Queensland, Australia. Herpetologica 27: 431-446.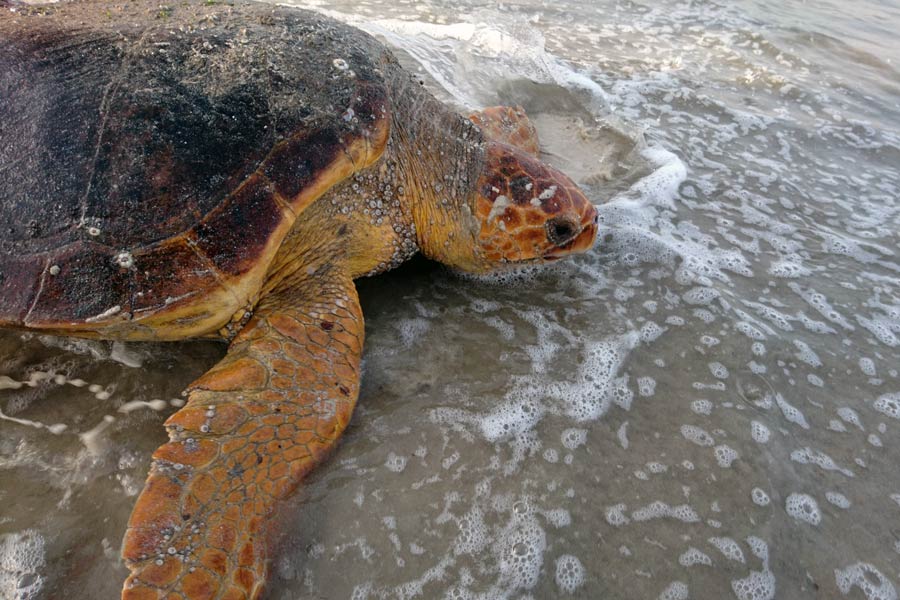 The largest loggerhead was reported stranded in 1938 on the welsh coast (Tenby, Pembrokshire) with a carapace length of 146.7 cm. The turtle was highly emaciated and missing a front flipper. It was reported to weigh only 27.8 kg, which is severely underweight for a turtle of that size. On average nesting and therefore adult female loggerheads have a curved carapace length of 65.1-114.9 cm and weigh between 40.0 and 180.7 kg. Males fall into the same size range (79.0-104.0 cm curved carapace length).
References:
Brongersma LD 1972. European Atlantic turtles. Zoologische Verhandlingen 121, Leiden.
Dodd C 1988. Synopsis of the biological data on the loggerhead sea turtle. Ecology 88: 1-119.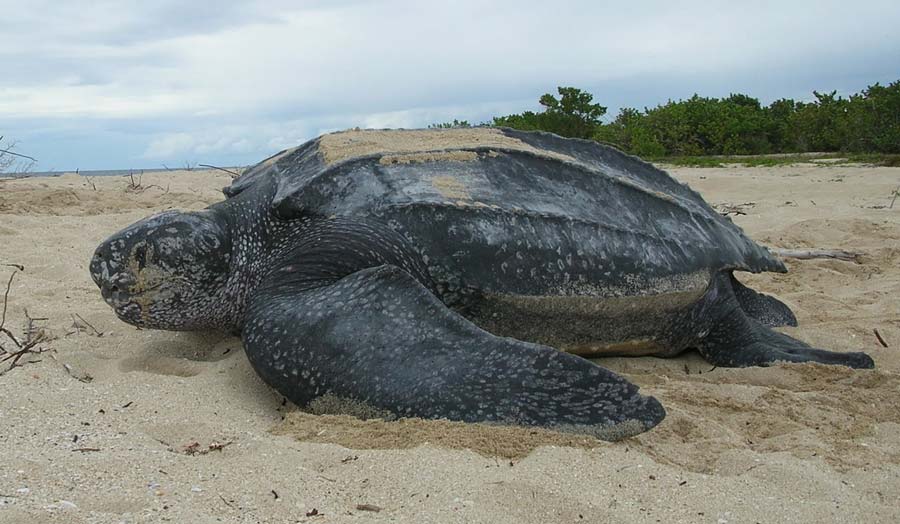 143.8-169.5 cm curved carapace length, weight 259-506 kg recorded for nesting females all around the world. Largest ever recorded specimen was found dead on a beach on the coast of Wales. The adult male turtle weighed 916 kg and its shell was 256.5 cm long. An autopsy revealed that it had drowned.
References:
Eckert KL and Luginbuhl C 1988. Death of a Giant. Marine Turtle Newsletter 43: 2-3.
Eckert KL, Wallace BP, Frazier JG, Eckert SA and Pritchard PCH 2012. Synopsis of the Biological Data on the Leatherback Sea Turtle (Dermochelys coriacea). Biological Technical Publication BTP-R4015-2012, US Fish & Wildlife Service.