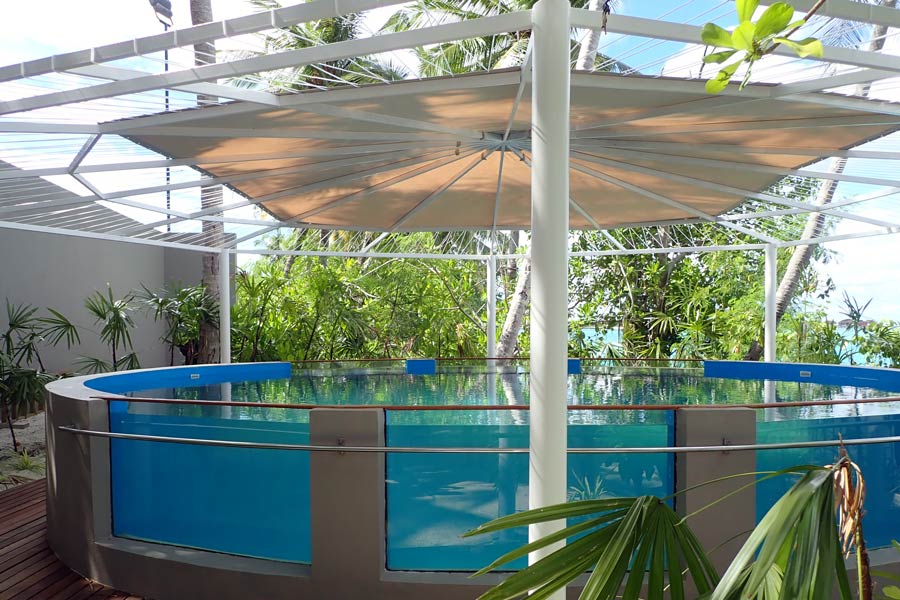 We are excited to announce that that our new Sea Turtle Rehabilitation Centre at One & Only Reethi Rah in North Male Atoll is ready and we have welcomed our first turtle patient!
Long Term Turtle Rehabilitation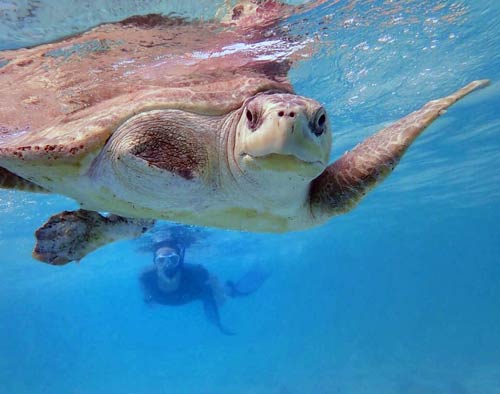 Many of our turtle patients suffer from buoyancy syndrome, a condition where they are unable to dive to rest and eat. Unfortunately, this is a common complication in turtles from ghost gear entanglement. And it often persists long after the turtles recover from other injuries they may have sustained. The condition can be fatal in the wild.
However, with time, proper nourishment and training, most turtle patients can overcome buoyancy syndrome. In fact, we succeccfully released one turtle patient, Penny, after almost two years at the Rescue Centre due to buoyancy syndrome!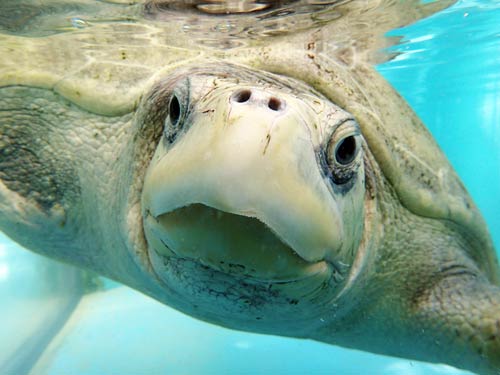 Freeing Up Tank Space For Critically Injured Turtles
The eight tanks at the Marine Turtle Rescue Centre at Coco Palm Dhonu Kolhu are frequenlty fully occupied by turtle patients suffering from buoyancy syndrome, but who have no other medical needs. With the new Sea Turtle Rehabilitation Centre at One& Only Reethi Rah we can transfer some of the turtle patients requiring long-term rehabilitation without veterinary care here. This will free up tank space for critically injured turtle patients at the Rescue Centre.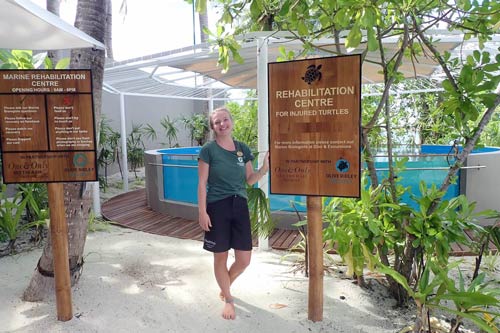 Our Resident Sea Turtle Biologist will look after the turtle patients at One & Only Reethi Rah. With support from our Turtle Vet, the Sea Turtle Biologist will carry out regular check ups to review the turtle patients health. As we do at the Rescue Centre, turtle patients will take regular ocean swim training to aid with their rehabilitation. This allows them to exhibit natural diving behavior and speed up the buoyancy syndrome process.
As soon as we deem the turtles healthy enough to survive in the wild, we will release them back into the sea. The Sea Turtle Rehabilitation Centre can accommodate one to two turtle patients, depending on the size of the turtles.
Turtle First Aid Station
Additionally, the Sea Turtle Rehabilitation Centre at Reethi Rah will be a place where neighbouring resorts can send injured turtles for evaluation. If required, we will send injured turtles to our Turtle Vet for further treatment.
The First Turtle Patient at One & Only Reethi Rah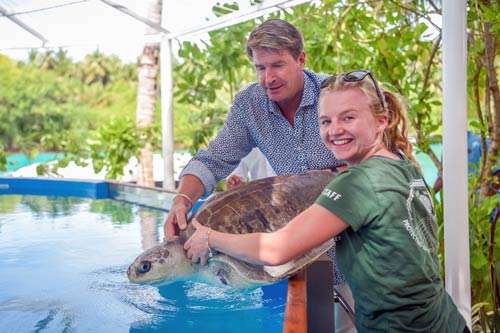 The first turtle patient at our new Sea Turtle Rehabilitation Centre is an old friend – Azura. She is a female olive ridley, estimated to be over 20 years old, and she weighs 18 kg. Azura has been a resident at the Marine Turtle Rescue Centre at Coco Palm since April 2019. She is no longer requiring veterinary care, so we selected to transfer her to One & Only Reethi Rah as our first turtle patient in residence here.
Azura's Story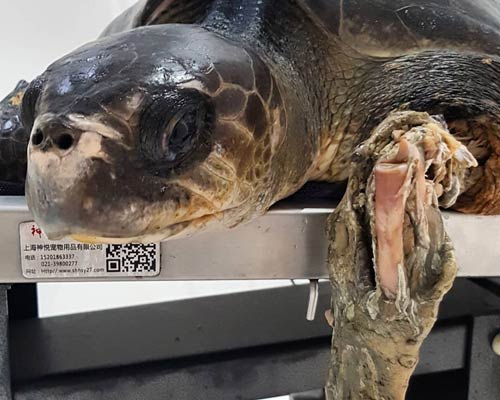 Azura was found entangled in ghost nets (discarded fishing nets) by Dharavandhoo, a local Island in Baa Atoll, on the 2nd April 2019. She was subsequently sent to the ORP Marine Turtle Rescue Centre for treatment by the ORP Turtle Vet. Unfortunately we had to amputate one of Azura's front flippers due to the net having dug into her bone and causing it to become infected. She also suffered trauma to her nose and her shell during this incident.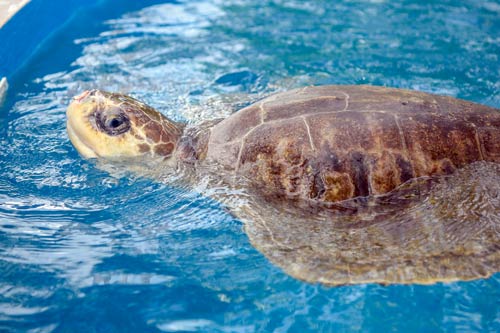 Azura has recovered well from her surgery but is still suffering from buoyancy syndrome, which means she currently cannot dive. This can result from stressed and entangled turtles hyperventilating to stay afloat (as they cannot breathe underwater), which can cause small tears in their lungs. This air will then become trapped under their shell inhibiting them from diving. Turtles that cannot dive are unable to be released back into the wild as they cannot feed or rest and would die a slow and painful death. Time is often the best healer for buoyancy syndrome which is why she is here with us.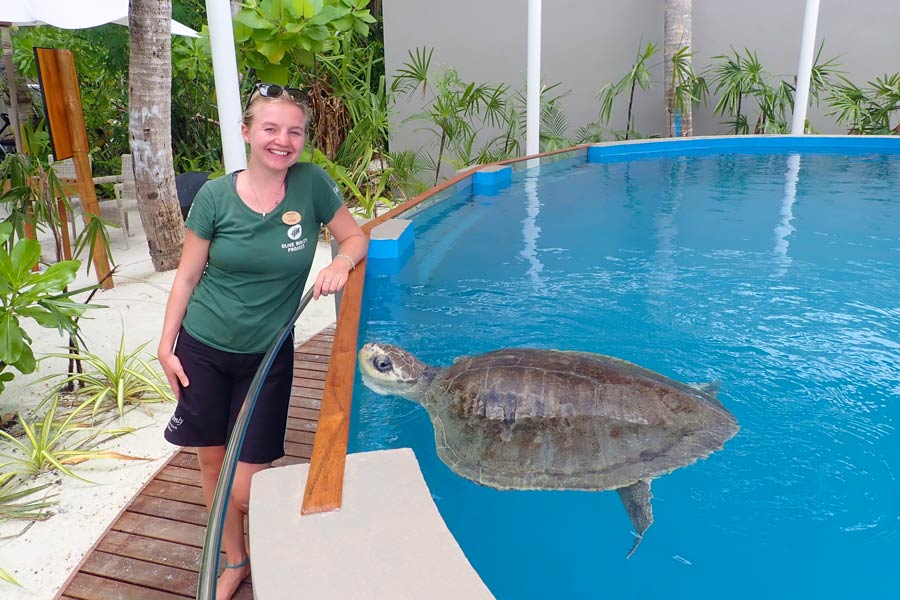 Our hope is for Azura to have a speedy recovery so we can release her back into the ocean where she belongs.
Educational Outreach
Due to the olive ridley turtles spending most of their life in the deep blue, encountering them in their natural environment is quite rare. The Sea Turtle Rehabilitation Centre will therefore be a great educational tool for the guests at One & Only Reethi Rah. We invite guests to visit the Sea Turtle Rehabilitation Centre and to attend educational talks with our Sea Turtle Biologist. They will learn about sea turtle conservation and about our patients and their recovery.
The Sea Turtle Rehabilitation Centre will also provide an outreach program for local schools. Students can visit to learn about the importance of sea turtle conservation and experience close-up interactions with the turtle patients.
Turtle Tank – A Community Project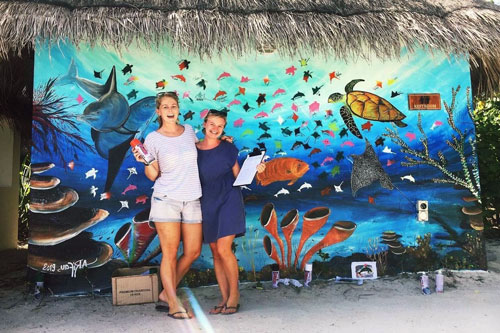 The turtle rehabilitation tank is a community funded project. The staff at One&Only Reethi Rah raised all funds for the construction by having fundraiser parties and events over the course of the last year. This shows the commitment our colleagues have in supporting the Olive Ridley Project and sea turtle conservation! Staff at One & Only also created a pledge wall to limit use of single use plastics to protect sea turtles and marine life.
ORP – One & Only Reethi Rah Partnership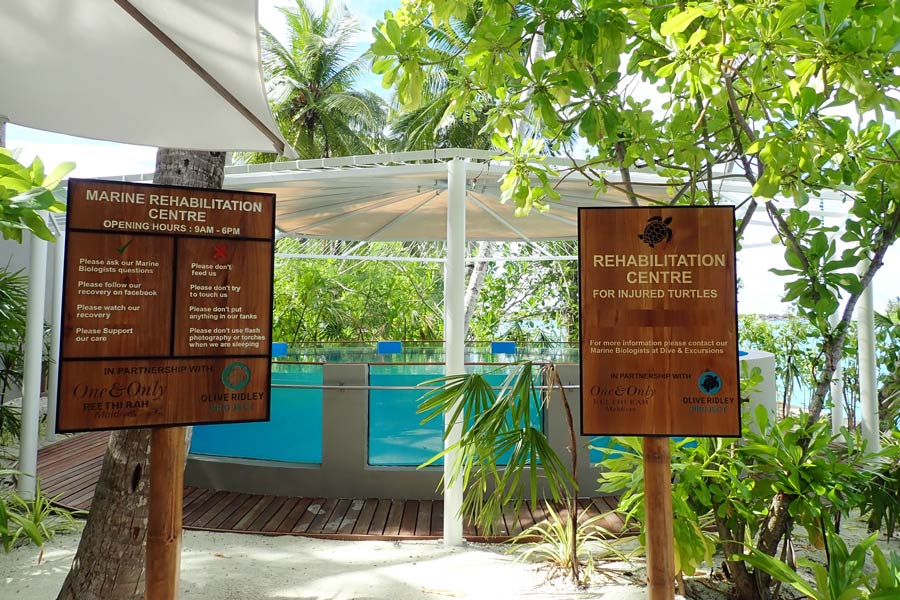 Olive Ridley Project formed a partnership with One & Only Reethi Rah Resort in December 2018. Since then we have been getting our tank, centre and team ready to take on some turtle patients. This is a very exciting time for the guests and our colleagues at One & Only Reethi Rah. They will now get the chance to have close-up experiences with these beautiful creatures and learn about their current conservation struggles.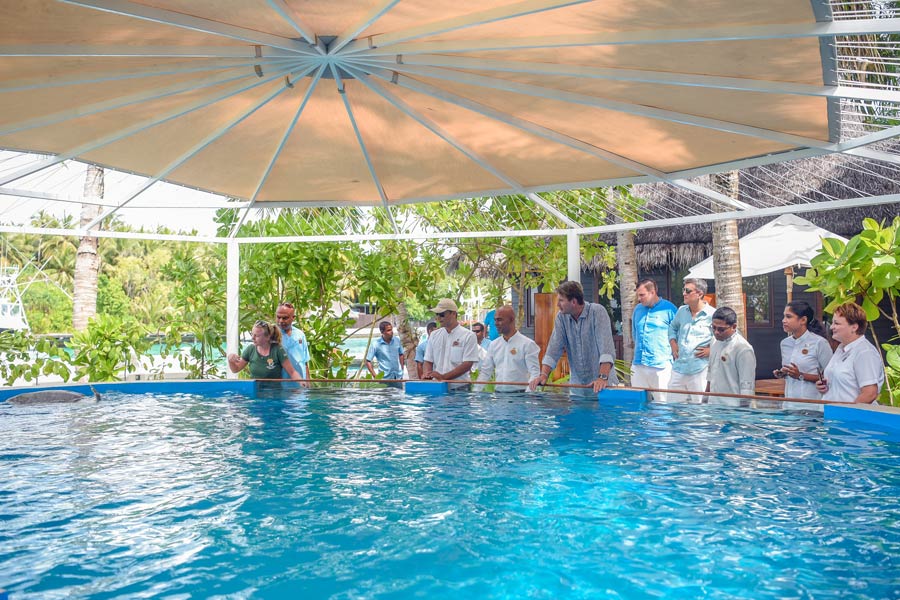 In the future we hope to expand our Sea Turtle Rehabilitation Centre to care for more sea turtles . We thank One & Only Reethi Rah for partnering with the Olive Ridley Project. We also thank the One & Only Reethi Rah team for their fundraising efforts. It is still early days. However, and we can't wait to watch the development of this Rehabilitation Centre. We also hope it will make a big difference for sea turtle conservation in the Maldives.