Yes, you read that right! It may come as a surprise to you that many of the clothes we buy contain plastic. Go through your wardrobe and check the labels; fabrics containing polyester, nylon, acrylic, or polyamide are made with plastic fibres. That cosy, soft fleece jacket that keeps you warm in winter? Made of polyethylene terephthalate (PET) or other synthetic fibres.
This is the fifth article in our blog series with tips on how to reduce your plastic waste. Some of the tips are not for everyone; the alternatives can initially be more expensive, but many may save you money in the long run. In this article we are focusing on how to reduce plastic in your wardrobe. You can read the other articles on how to reduce your plastic consumption here.
Fast And Cheap Plastic Fashion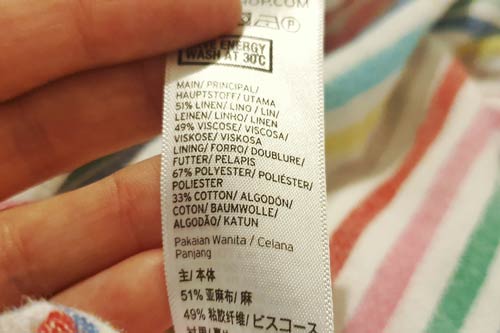 In past generations, hand-me-downs was the norm. We re-purposed what we had and bought garments that would last. Clothes were more expensive because they were made with quality fabrics – and made to last.
Around the 1990s, fast fashion started to boom. As clothes became cheaper and lost quality, making trends change faster, fast fashion became increasingly popular. Everyone now had easy access to the latest trends at affordable prices. This meant that in order to be competitive, clothes manufacturers sourced factories abroad, often with poor working conditions, poor quality fabric, and poor concern for the environment.
Plastic is a huge contribution to why clothes have become cheaper. It is so cheap because its accidentally made: it is a by-product of petroleum (fossil fuels). Plastic is squeezed through tiny holes to make the fibres for clothes. This makes plastic more affordable than raw materials like cotton and wool.
Why Is Plastic In Our Clothes So Bad?
After using a dryer, you find lint in the filter. Lint is fibres your clothes have shed during the drying process. This also happens when you wash your clothes; it is just that there is no filter collecting the fibres for you to see.
When washing clothes made of polyester, nylon, acrylic and polyamide, these fibres break off into the water. Millions of these microfibers (also called microplastics), which are thinner than a strand of hair, drains away with the water from your washing machine. Plastic microfibers are near impossible to remove from the water once they have contaminated it. Eventually they end up in our waterways, and, as a result, in the sea food that we eat. Plastic can accumulate in the body and become toxic to animals higher up the food chain. These animals include fish, birds, marine mammals – and humans.
How To Reduce The Environmental Impact Of Fashion ?
As suggested in previous blogs, it is best to use what we already have. Buying new clothes, whatever the material, just uses more resources. Using the clothes you already own, plastic or not, is the most sustainable way to live. Here are some other suggestions to help reduce plastic in your wardrobe:
Use A Wash Bag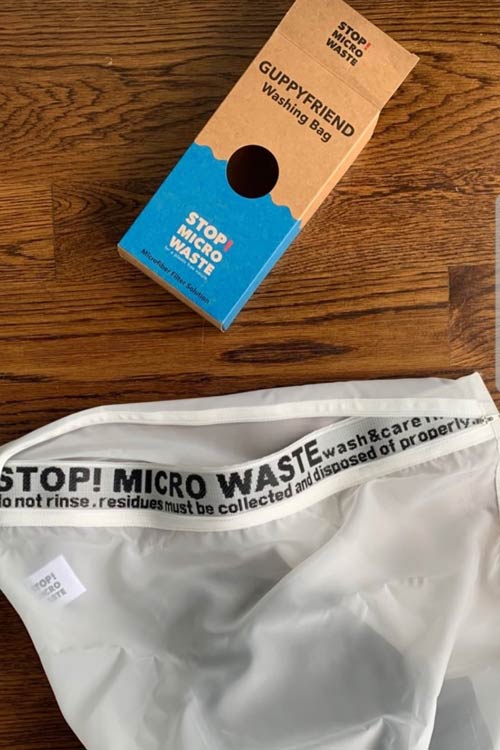 To prevent the microplastics entering the water system, a world's first has been invented! A Guppy Friend Washing Bag. Place the clothes containing plastic inside the guppy bag and the bag collects the microfibers that were removed in the washing process. They are around £25 per bag, which isn't affordable for everyone, but they help your clothes last longer. The bags are also 100% recyclable.
Shop Consciously To Reduce Plastic In Your Wardrobe
In an ideal world we would stop shopping and use what we have, but that's just not realistic. However, we can shop consciously: This means shopping with brands who are clear about their environmental impact, checking the label before we buy to ensure there is no plastic, and not supporting fast fashion brands, which have poor ethics both for the environment and for their factory workers.
Most of these brands are pricey for the average person and may not be possible for everyone to buy. But the point of these brands is to spend more to buy less. Buying a pair of jeans or shoes from these brands will save you money in the long run, as they should outlive the fast fashion clothes that you might normally buy.
There are many brands out there with an eco-ethos catering to many different body shapes and styles. There brands for shoes, casual and formal wear, gym wear, underwear and baby clothes etc. The suggested brands below are not perfect, however, they go above and beyond what other larger companies are doing in trying to be a sustainable clothing business. Choosing to buy their products over fast fashion companies is one step you can take to reduce plastic in your wardrobe.
Lucy and Yak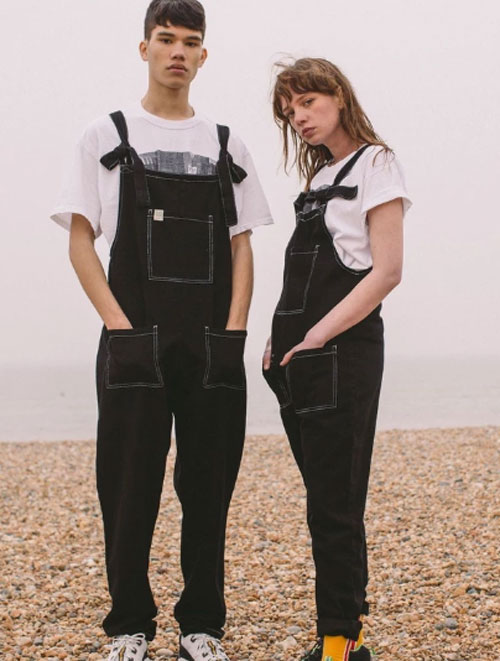 Lucy and Yak is a UK based brand who manufacture in India. Their organic cotton products range in sizes and colours. They are transparent with their business, showing their workers and materials. Lucy and Yak also donate to a local girl's school in the area of the factory, promote a plastic free lifestyle and make products that are built to last. You can shop online or visit their shop in Brighton, UK.
Everlane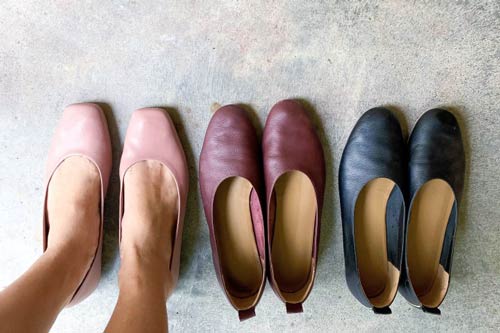 Everlane is a men and women's brand that pride themselves on their ethics and the quality of their products. Instead of selling trends, they sell pieces that will last you decades. They offer a wide range of products, all manufactured in select factories around the world which pay fair wages and provide a safe environment to their workers. Everlane main ethos is being honest about how they spend their money and produce their clothes.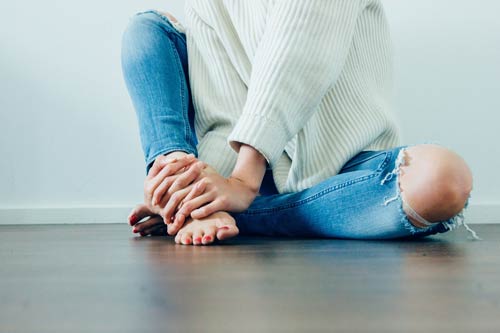 Denim is the most detrimental fabric to the environment because of how it is made. Denim is dyed and washed over and over to create the desired colour. Light jeans are actually dark jeans that have been washed repeatedly to get the lighter colour. The dyes and chemicals enter the environment through the polluted water that is not discarded of properly. Buying second hand denim is the most sustainable, but Everlane are creating a line of sustainable denim. The waste water is treated so it is safe to drink, the rest is a thick sludge that is being made into bricks. And it is run on solar panels!
Meadow & Vine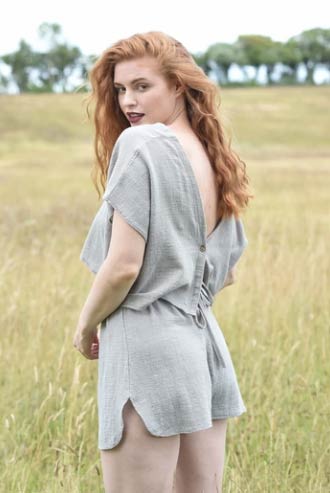 Meadow & Vine is based in Oxford, UK, and creates ethically made bohemian women's clothing. They use sustainable fabric where they can, and make all garments to order in their Oxford studio to reduce waste and minimise their carbon footprint. The owner herself designs the clothes and promotes slow fashion. This brand is a great example of shopping local and supporting local businesses; there are small independent brands like this wherever you are in the world.
Brands such as Meadow & Vine show great ethics in production and are more carbon friendly from not having huge warehouses and transport. They will soon start a repair service too, so instead of buying a new garment, why not just get it repaired?
Brothers We Stand
Brothers We Stand t-shirts have a 90% lower carbon footprint than average t-shirts. This is due to their factories being powered by wind. Many of their garments are made from cotton, hemp and organic linen.
Ardsly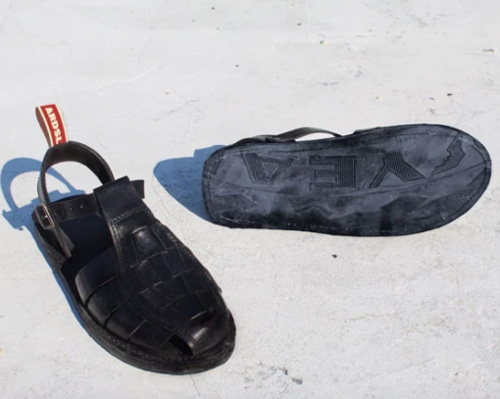 Ardsly is a shoe company that makes shoe soles out of old tyres. 6 tyres are discarded each second, and they take 400 years to degrade. This company is putting the tyres to good use for long lasting, handmade shoes. The leather used for the shoes are by-products and the shoes are packaged without plastic. For both genders.
Batoko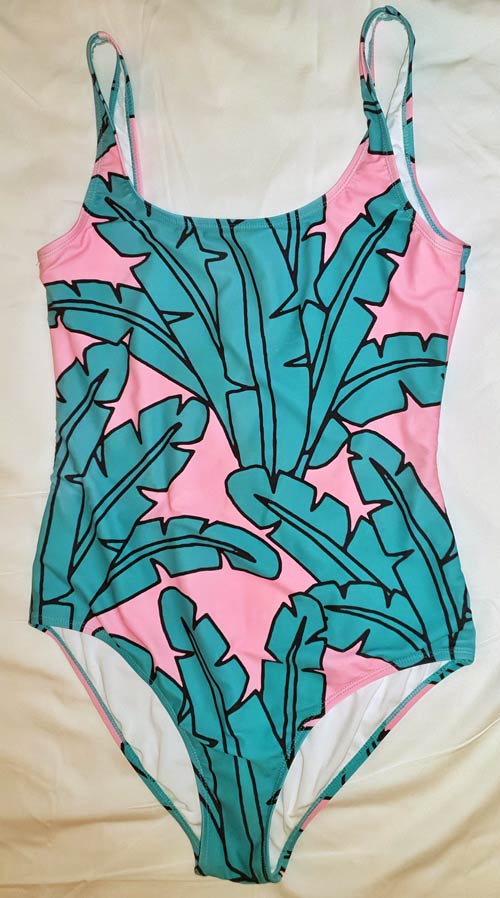 Batoko is a swimwear brand which makes their swimsuits out of 100% recycled plastic bottles. They have great ethics and make sure their workers are treated fairly and have a safe working environment. Batoko also ensures that their manufacturers avoid environmental degradation.
Fourth Element Ocean Positive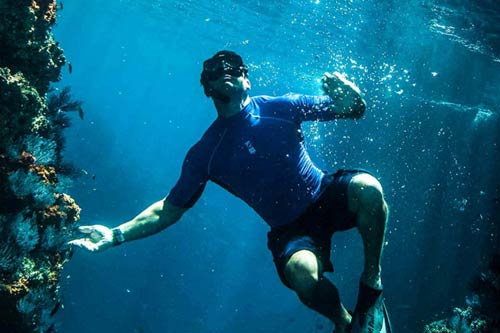 Fourth Element Ocean Positive is a range of water-sports wear made using recycled nylon from ghost fishing nets and other discarded waste. All their packaging is compostable. They also help fund many amazing ocean focused charities – including Olive Ridley Project.
Upcycling
One of the best ways to shop consciously is to buy through thrift shops and charity shops. Buying something that has already been made is better than buying something new and creating demand. Second-hand items are more affordable, better for the environment, and can often be better quality for the same price as a new item.
People often struggle to find things they like in second-hand shops. Vintage shops do the hard work for you by finding the nicer clothes, but they charge more for the garments.
Even buying second hand online off at sites like eBay, Depop and Vinted is just as good as going to a second-hand store.
DIY Fashion
If you're into fashion, buying your own sewing machine is a great investment and way to reduce plastic in your wardrobe. Not only can you learn to make your own clothes from your chosen natural fabric, you can also alter second-hand clothes to suit you. Or alter the clothes you already have to give them a new look!
A great thing about this method is that you can create things from the leftover fabric. Little drawstring bags are really easy to make, and they can be used instead of gift wrap, for jewellery, to keep your suitcase organised, for food shopping and keeping your headphones organised. Small scraps are also great for head bands and scrunchies!
Every Little Helps
The fashion industry is a huge problem for climate change and waste. Learning to adapt a few of these tips will make a world of difference. Some people don't like the idea of wearing second-hand clothes, but that doesn't mean you can't make a positive difference! If you shop with ethical brands, get your clothes repaired, and use a Guppy Bag, you are helping to reduce plastic in your wardrobe and, by extension, reducing the amount of microplastic that enters our waterways.
Disclaimer
References in this article to any specific commercial products by trade name, trademark, manufacturer, or otherwise, does not necessarily constitute or imply its endorsement, recommendation, or favouring by the Olive Ridley Project. The views and opinions of authors expressed herein do not necessarily state or reflect those of the Olive Ridley Project and shall not be used for advertising or product endorsement purposes.