Sea Turtle Biologist and Educator, Maldives

Maldivian Nationals Only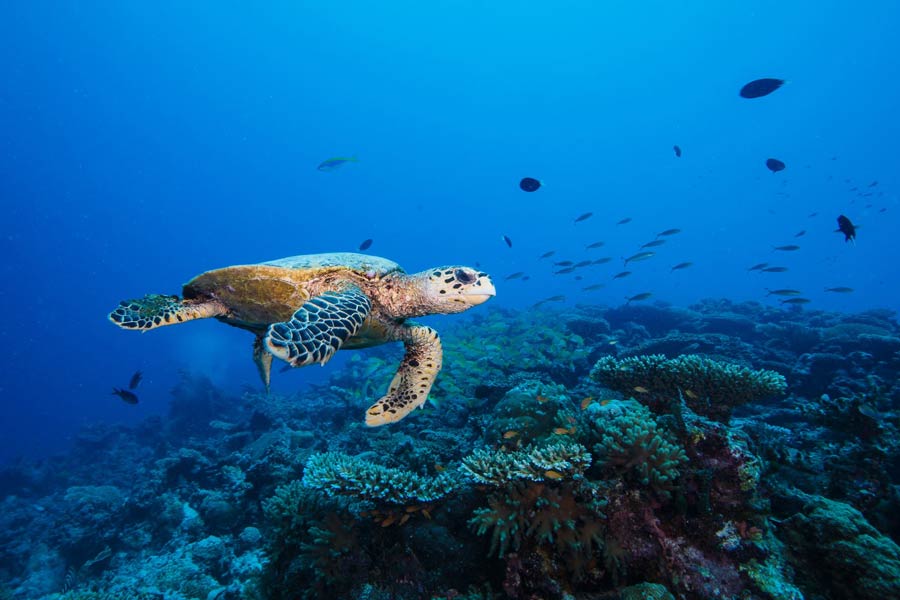 Start Date: 4 February 2021
Position: Sea Turtle Biologist & Guest Educator, Maldives
Duration: 1 Year With Possibility to Extend
This is a paid position for Maldivian nationals only.
Job Description
Responsibilities will include but are not limited to:
Responsibilities will include but are not limited to:
Photo-ID research
Database management
Sea turtle nesting patrols
Providing the necessary care and first aid for entangled sea turtles in preparation for relocation to ORPs Marine Turtle Rescue Centre (training provided)
Assisting with sea turtle dive and snorkels for resort guests and staff
Delivering presentations to resort guests and staff
Taking part in raising environmental awareness at the resort
Evidence building to implement sea turtle protection on local islands
Working alongside government agencies to establish a locally run nesting research project
Creating content for social media
Minimum Requirements
The successful candidate will possess the following minimum qualifications, experience, and skills:
Minimum bachelor's degree in marine biology, zoology or related field. Candidates without a Bachelor's degree but extensive experience in conservation will be considered.
Fluent in spoken and written English.
Excellent communication skills.
Qualified SCUBA diver
Ability to work independently and as part of a team
Knowledge of sea turtle nest excavation and monitoring
Experience in a customer/guest facing role
Experience handling large datasets, Excel, PowerPoint, etc.
Assets
Knowledge of, and a passion for, the marine environment and conservation
Experience working in remote locations with limited resources
Prior knowledge of R statistical language and analyses
Fluent in other languages
Knowledge of GIS or similar mapping software.
The Organization
The Olive Ridley Project (ORP) is on a mission to protect sea turtles and their habitats through rescue and rehabilitation, education and outreach and scientific research. At the core of our work is a passionate and dedicated team of scientists, conservationists, citizen scientists and volunteers. We pride ourselves in being able to collaborate with a wide range of diverse groups in order to reach our goal and fill data gaps in sea turtle conservation. The charity is at the forefront of sea turtle conservation, influencing local policy makers, fishing communities and collaborating with research institutes. We currently have bases in Maldives, Oman, Kenya and Pakistan.
Furthermore we conduct research using Photo-ID methods to look at population stability, nesting activity and spatial distribution of sea turtles in the Indian Ocean. We have one of the largest turtle-ID databases in the world with just over 20,000 observations and work with an international team of experts to better develop the method.
In early 2018, ORP partnered with Six Senses Laamu, based in Laamu Atoll. Together, we are looking to employ an enthusiastic sea turtle biologist who will join the team to lead our research and awareness programs.
How to Apply
Please send your CV and cover letter, explaining why you are the perfect candidate for this position, to Jo Goodfellow at laamu@oliveridleyproject.org before January 29th 2021. Please quote job reference SSL003 in the email subject field when applying.