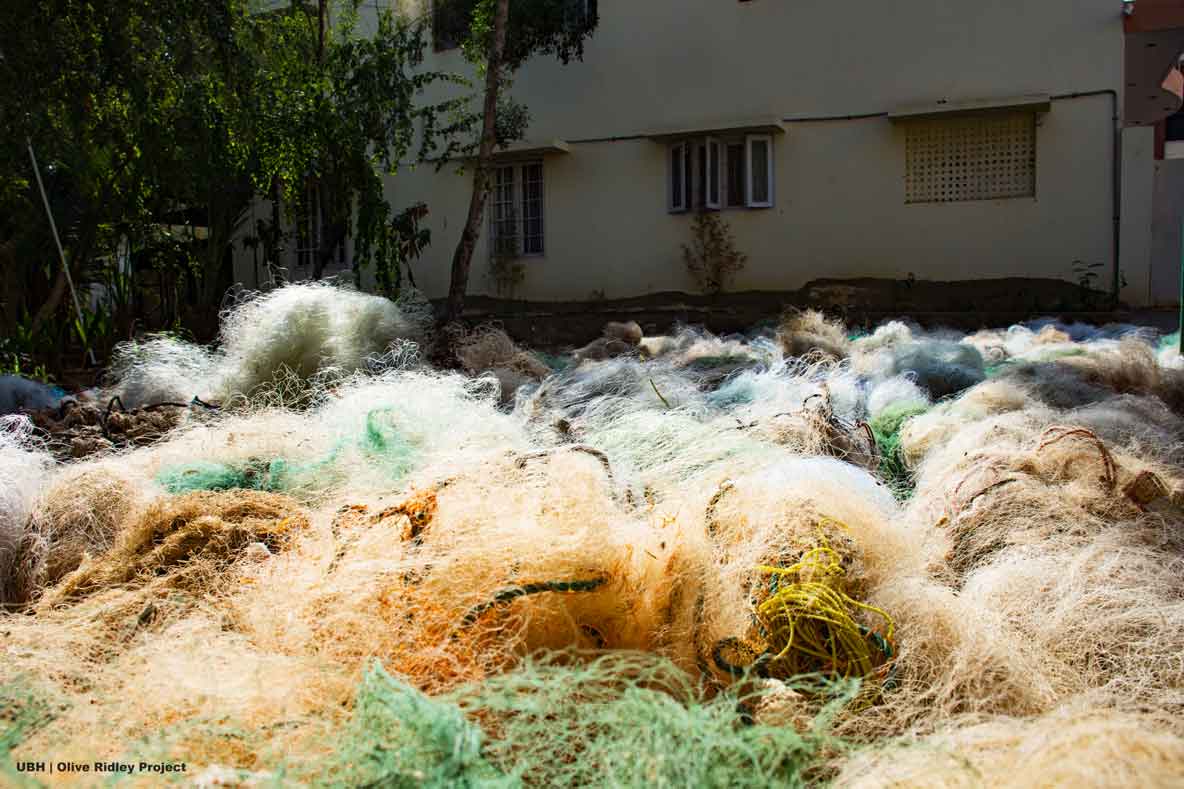 What To Do With All That Ghost Gear?
How can we repurpose and reuse ghost gear? That is the big question! The Olive Ridley Project has partnered with several artists and organisations trying to find viable options.
Reuse of Ghost Gear in Traditional Crafts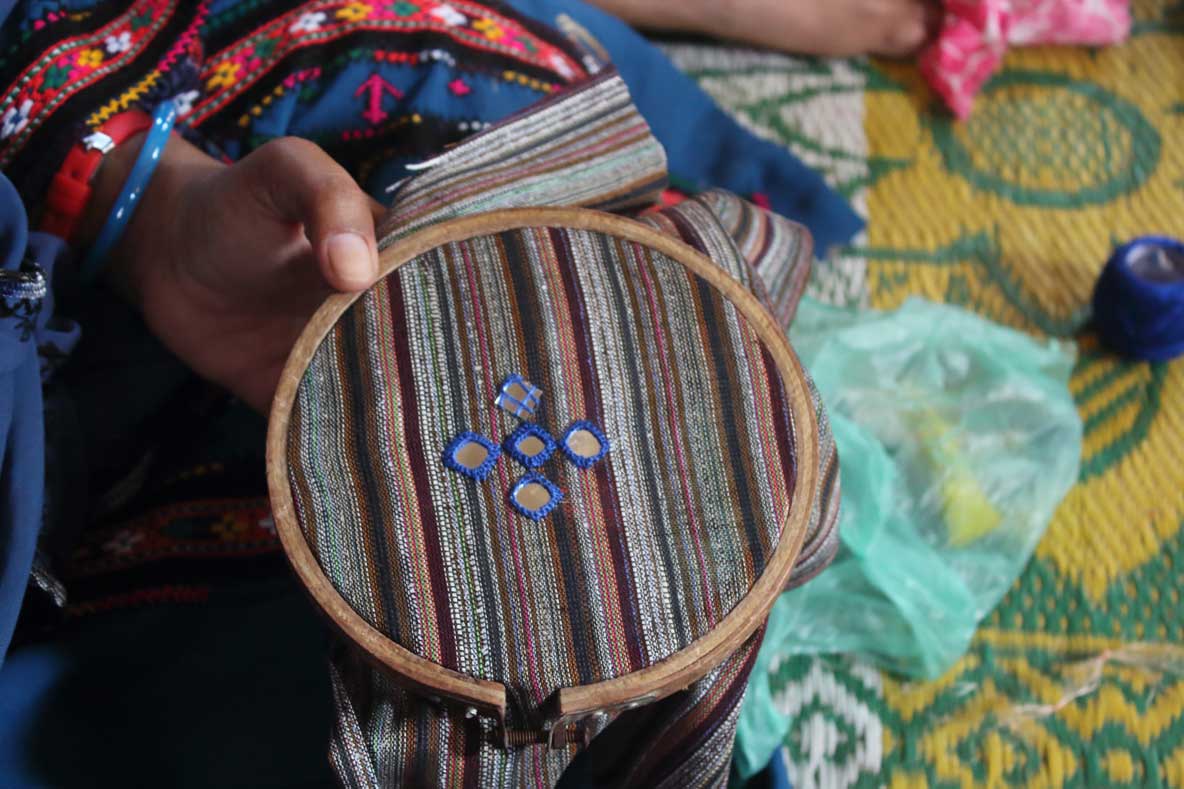 Seher Mirza is a textile researcher at the Royal College of Arts, London. Her design-led research and development project, 'Threads of the Indus",  empower village-based craft communities to create social change through their own agency.  As a result of encouraging creativity, design thinking, and design decision-making, she has been able to reignite the passion, excitement, and inspiration of traditional craftswomen. The craftswomen now sell their unique pieces through a creative outlet named  S jo accessories, hence earning a sustainable fair wage income.
Creating Ghost Net Art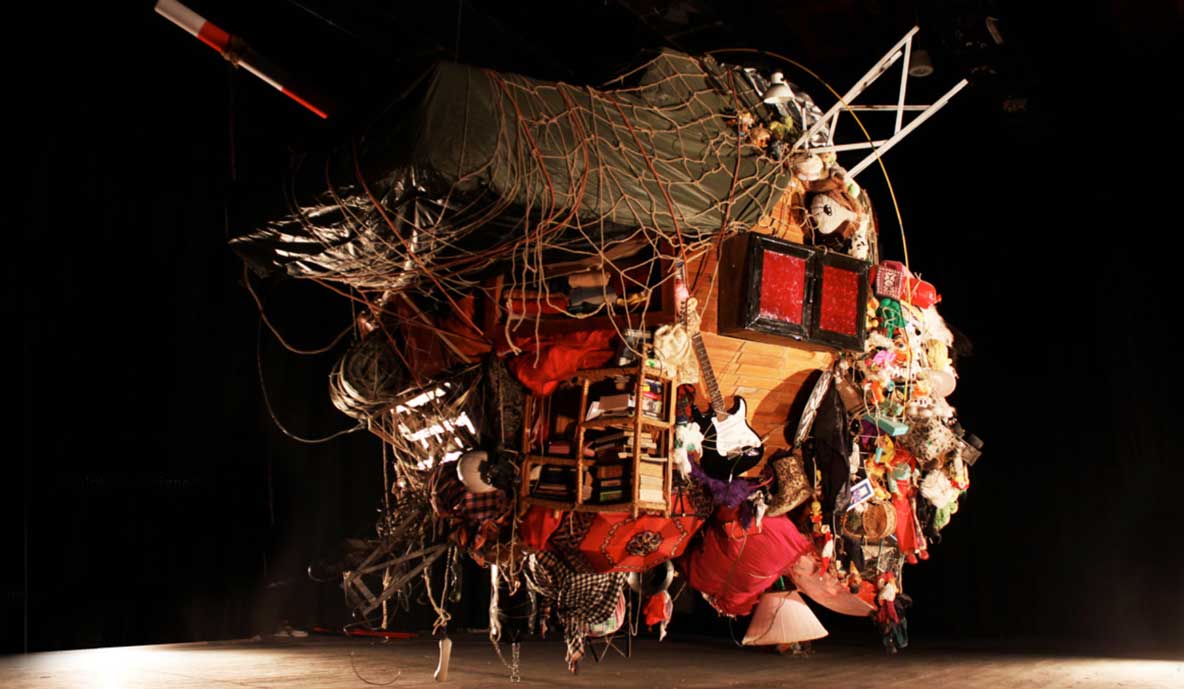 Pakistani artist Ramla Fatima makes use of discarded objects in her art work. She is working on a sculptural installation exclusively out of ghost nets and discarded material found on the sea shore. "Ghost nets have proved to be a very exciting art material, which is quite relevant to my subject matter – "dematerialization of the body". I hope when people look at my work, it will remind them of the importance of the sea." – Ramla Fatima
Reuse of Ghost Gear Into Wearables
OceanPositive from Fourth Element on Vimeo.
OceanPositive creates swimwear from marine waste. Ghost nets recovered by divers from The Ghost Fishing Project are recycled and made into Lycra® fabric.  The product line is designed by divers for divers to wear under a wetsuit or semi-dry suit for comfort. It also acts as a UV shield for other watersport activities such as snorkelling.
Visit shop.oceanpositive.net to see the full range of products. Remember to apply the code "Olive-Ridley" at checkout so that ORP will receive 10% of the sale! To stock this line of swimwear at your resort or dive shop, please contact us at info@oliveridleyproject.org