Sea turtles scratch their shells to clean them. This self-grooming behaviour helps them remove epibionts such as barnacles or algae. Excessive epibiont growth would otherwise impair the turtle's movement and swimming ability.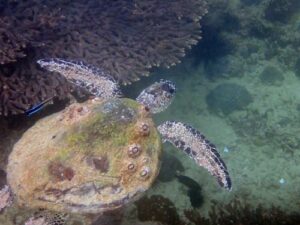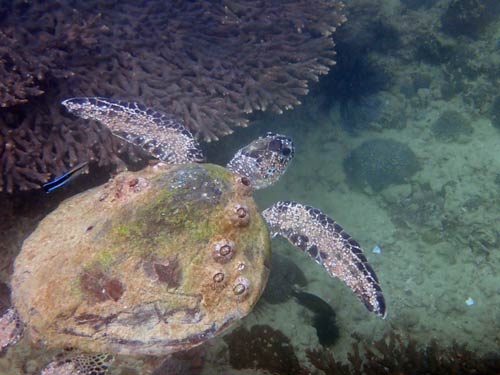 References:
Frick MG and McFall G 2007. Self-Grooming by Loggerhead Turtles in Georgia, USA. Marine Turtle Newsletter 118: 15.
Schofield G, Katselidis KA, Dimopolous P, Pantis J and Hayes GC 2006. Behaviour analysis of the loggerhead turtles Caretta caretta from direct in-water observations. Endangered Species Research 2: 71-79.