One species of sea turtles, the hawksbill can affect reef diversity and succession by simply… eating! Hawksbills prefer eating sponges above anything else, which is very helpful to maintain a high coral cover on a reef. Scleractinian corals and sponges commonly compete for space on reefs, with sponges being more often the superior competitor. Sponges also compete for space, so predation by hawksbills is believed to have a major role in maintaining sponge species diversity.
Coral reefs are thought to be the most diverse ecosystem on the planet, providing habitats and shelter for thousands of marine organisms. Many fish spawn on the coral reefs and juvenile fish spend time there before heading out to deeper waters when they mature. Coral reefs also protect coastlines from wave action and storms and are an important revenue generator for many nations through tourism.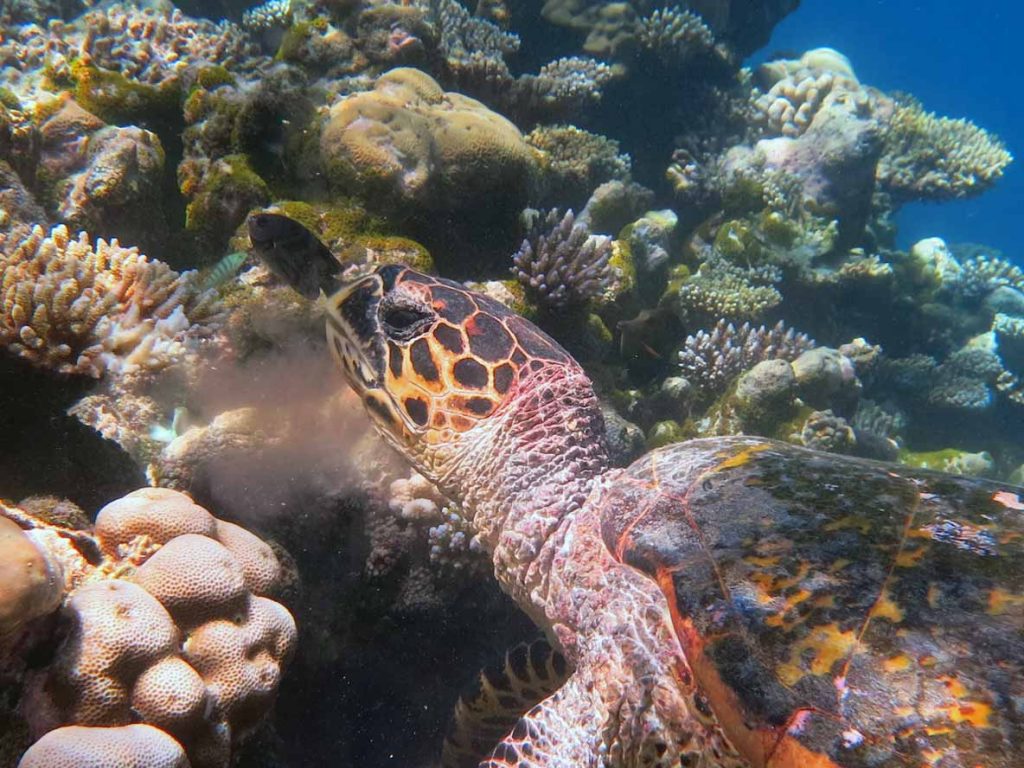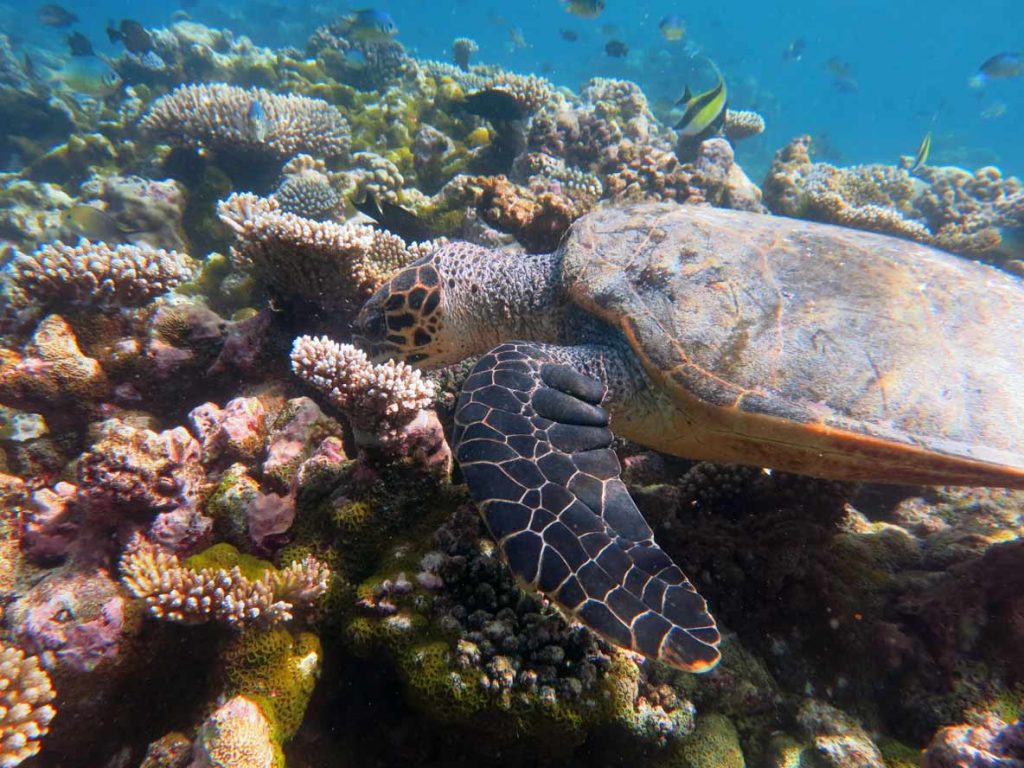 References:
Bjorndal, K. A., & Jackson, J. B. (2002). 10 Roles of sea turtles in marine ecosystems: reconstructing the past. The biology of sea turtles, 2, 259.
Jackson, J. B. (1997). Reefs since columbus. Coral reefs, 16(1), S23-S32.