Sea turtles are ectotherms (cold-blooded), meaning that they can not internally maintain their body temperature and must absorb heat from the surrounding environment to stay warm. For this reason, they are particularly sensitive to ambient temperature and seek to occupy warmer waters, typically in the tropical and temperate zones and ideally over 20ºC. At temperatures of less than 10ºC, see turtles may have trouble keeping warm, and may become cold-stunned, and sometimes, die of hypothermia.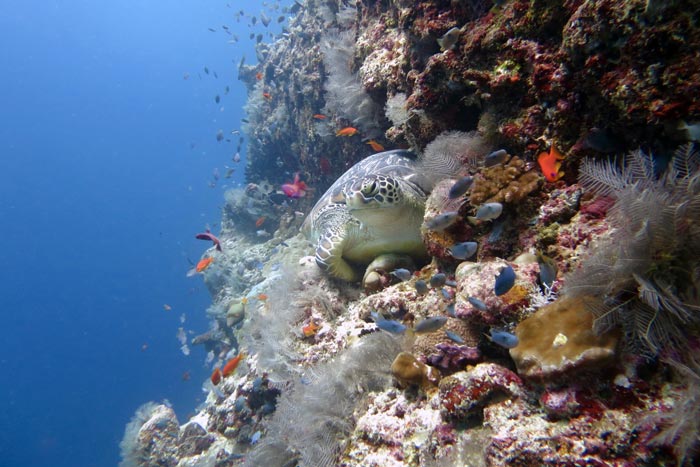 References:
Hochscheid, S., Bentivegna, F., & Speakman, J. R. (2002). Regional blood flow in sea turtles: implications for heat exchange in an aquatic ectotherm. Physiological and Biochemical Zoology, 75(1), 66-76.
Schofield, G., Bishop, C. M., Katselidis, K. A., Dimopoulos, P., Pantis, J. D., & Hays, G. C. (2009). Microhabitat selection by sea turtles in a dynamic thermal marine environment. Journal of Animal Ecology, 78(1), 14-21.