No, sea turtles cannot retract their heads into their shells. Their bodies are well adapted to swimming with generally flatter shells as opposed to the high domed shells of tortoises. Sea turtles have the same muscles as other turtles, which allows them to pull back their heads, but there is simply not enough space in the shell to fully retract the head.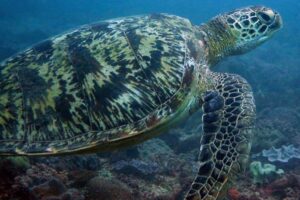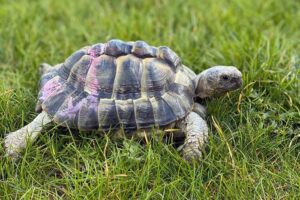 References:
Wyneken J 2001. The Anatomy of Sea Turtles: Part II. U.S. Department of Commerce NOAA Technical Memorandum NMFS-SEFSC-470, 53-112.
Valente ALS, Cuenca R, Zamora M, Parga ML, Lavin S, Alegre F and Marco I 2007. Computed tomography of the vertebral column and coelomic structures in the normal loggerhead sea turtle (Caretta caretta). The Veterinary Journal 174: 362-370.