Turtle Patient 197: Fari, Juvenile Olive Ridley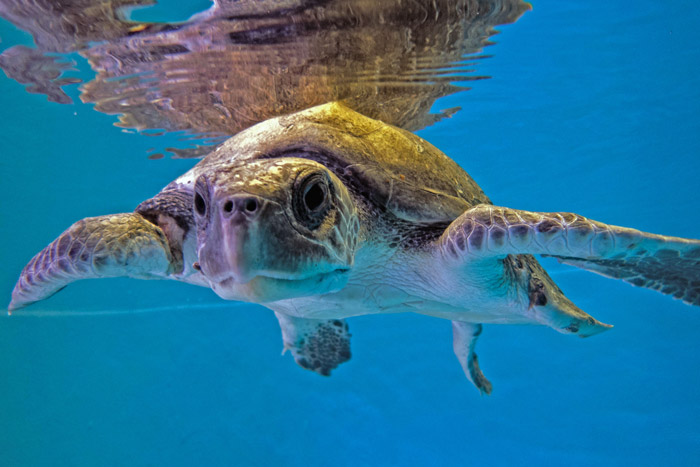 Fari is a juvenile olive ridley that was found with the help of a drone entangled in ghost gear near Fari Islands, in North Malé Atoll.
The Vitals
Intake Date: 6 January 2023
Patient Number: 197
Rescue Location: North Malé Atoll
Reason: Found entangled in ghost gear
Transport Method: Seaplane & Speedboat
Status: Released 21 February 2023
Species: Olive ridley
Scientific Name: Lepidochelys olivacea
Sex: Unknown
Age: Juvenile
Length: 39.6 cm
Weight: 4.6 kg
The Adoptive Parents
Fari has kindly been adopted by Christian Heinen, Millie & Freddie Dancey, Miguel Doncel Cabrera, Christian Heinen, Kirsten & Ronan, Nadine Richburg, for Maëlle by Julie Burel & Antoine Huriez, by Mike, or Robin by Ann-Kathrin, for Consuelo by Efrain Gonzalez, for Quinn by Kelcie Hardy, for Isabel, by Sandra, Joseph Jacob Pruitt, Emily Megane Rose, for Sienna by Shad Reif, for Leia by Jami Cannistraci, for Nella by Joni Tuhkanen, for Aria by Anthony Petito, for Heather by Peter M Hall, for Julia, for Jayna by Daniel, and for Elaine by Tyson Bauerly.
Fari's Story
Fari arrived very weak, struggling to both breathe and swim. Her carapace is very damaged and she has severe injuries to her right front and rear left flippers. She is very thin, dehydrated and covered in algae. This, along with the fact that another sea turtle was found dead in the same ghost net as Fari, indicates that she has been entangled for a while.
We performed X-rays and blood tests and started her on a treatment plan which includes antibiotics, pain relief, fluid therapy and ongoing wound care. She is still very critical.
12 February 2023
Fari has shown significant improvements and all flippers are fully functional! She has gained nearly 2 kg since arrival, is much stronger, happier and loves to swim and explore her tank. We are hoping to release her soon after a final round of blood-work and X-rays.
17 February 2023
Fari is almost ready to go home! Her released is planned for Tuesday 21 February 2023.
21 February 2023
Fari was successfully released today from a boat full of well-wishers. We hope she goes on to live a long ghost-net free life in the ocean.