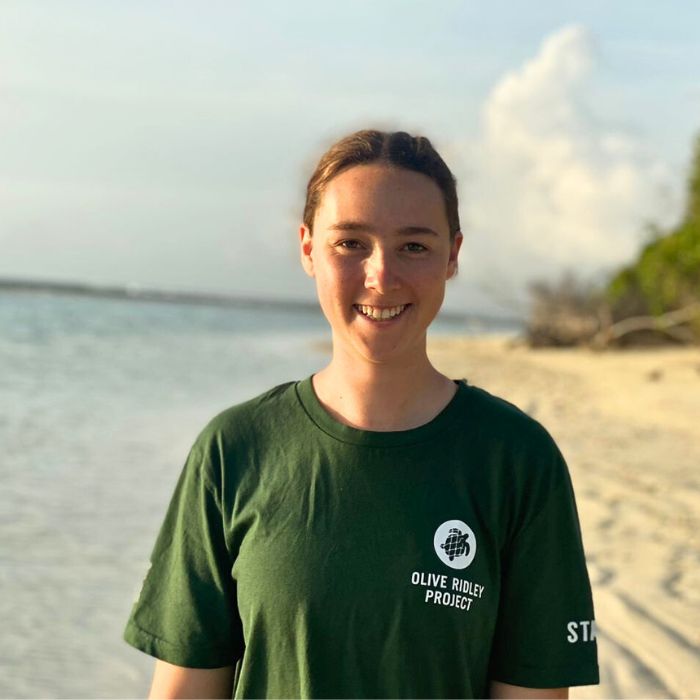 Sarah Patman, having grown up in Perth, Australia, developed an early love for the outdoors, especially the beach. This led her to pursue a Bachelors in Marine Biology and Conservation Wildlife Biology from Murdoch University.

Throughout university, Sarah spent her summers volunteering as a Turtle Tagger for various organizations around Western Australia. After graduating in 2021, Sarah worked as an Aquarist at the Aquarium of Western Australia (AQWA), where she was responsible for running the state's turtle and sea snake rehabilitation program as well as managing and training the facility's volunteers.
Following that, Sarah served as the Scientific Coordinator for Care for Hedland Environmental Association in Western Australia. Here she coordinated and conducted a 50-night mark & recapture flatback turtle monitoring program as part of the larger North West (Australia) sea turtle conservation program.
Sarah joined the Olive Ridley Project as a Sea Turtle Biologist in May 2023. She is based at Soneva Jani in Noonu Atoll where she monitors sea turtle nesting activity, identifies hawksbills and green sea turtles in the atoll, and educates guests and staff about sea turtles and their conservation.