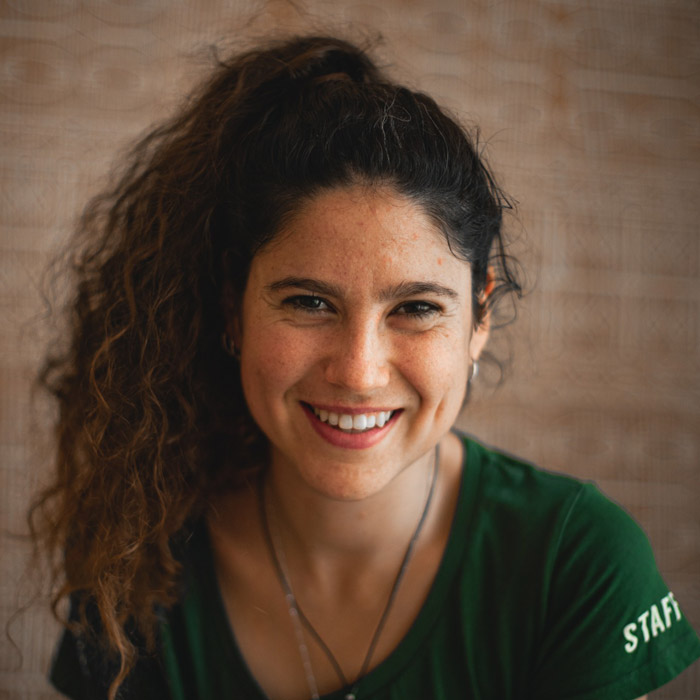 Neus born in the island of Mallorca, Spain, grew up near the sea and has always loved the ocean. At the age of 16, she volunteered at a local sea turtle rescue center, which sparked in her the desire to dedicate her life to the conservation of these incredibly resilient yet endangered species.

Whilst studying her degree in Marine Biology at the University of Portsmouth, UK, Neus spent her summers volunteering and working with turtles during the nesting and hatching seasons of loggerhead sea turtles at Wildlife Sense in Kefalonia, Greece. There, she learned how to find, protect and relocate nests when needed as well as performing nest inventories, classifying each hatchling's outcome. She also learned about the behaviour of the sea turtles which resided at the harbour and had the opportunity to analyse their dependent relationships with local fishermen. She learned about the threats sea turtles faced, how to perform health checks and rescues.

In 2019, Neus became the principal investigator on board the research vessel Toftevaag from Alnitak Research Institute for a period of three years, whilst taking her Masters in Marine Ecology at the University of the Balearic Islands. Furthermore, she conducted her master thesis researching the ways in which ghost fishing affects sea turtles in the Balearic Sea. Her main roles on board the vessel were all related to sea turtles; from educating volunteers on the evolution, biology, threats as well as performing and coordinating sea turtle rescues at sea. She also placed satellite tags for the project called 'OASIS Turtle Oceanographers,' which will result in valuable data on ecology and migration of sea turtles, introduce mitigation measures for the risk of bycatch in fisheries, as well as help in making a case for carving out MPAs.

Neus is now thrilled to become our Sea Turtle Biologist and Guest Educator at Shaviyani Atoll, where she will be identifying hawksbill and green sea turtles in the atoll, monitoring sea turtle nesting activity and educating guests and staff on sea turtle biology and the threats turtles are facing.