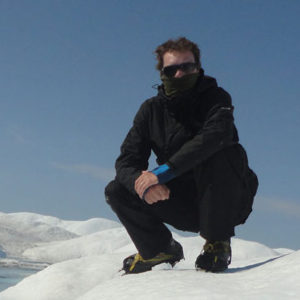 Dr Michael Sweet, an Early Career Researcher, is the head of the Molecular Health and Disease Laboratory at the University of Derby and Manager of the Aquarium Research Facility. Since completing his PhD in 2011, he has published 38 papers in peer reviewed journals, co-written a book on Molecular Ecology, and spoken at numerous conferences and workshops.
Dr Sweet's work takes him all over the world; he is currently focused on the Maldives, Thailand and Australia. His main interests are diseases in marine organisms, but he also works on the effects of nanoparticles on the environment and the use of eDNA as a commercial product.
He currently has four PhD and two master students in his research team who are all working on various topics, including studying reproduction and development in corals and sharks and the effects of ghost gear on marine turtles. Dr Sweet's diversity in research areas makes him an all-around generalist Marine Biologist with a clear drive and passion for understanding what is happening in the marine environment as a whole.
Dr Sweets has been associated with the Olive Ridley Project since meeting founder Martin Stelfox in the Maldives. Martin Stelfox is currently conducting his PhD at the University of Derby under the guidance of Dr Sweet.