ORP is Back in Kenya!
ORP's team in Kenya has had the best start to the year possible: we are finally back in the field! We have re-kindled old partnerships, established new ones, and resumed our in-water research and monitoring of the sea turtles on Kenya's south coast. This was all made possible thanks to some very generous donations. Before giving you more details about these great news, here is a quick recap of 2020 – an atypical, but still productive year.
2020 Recap
In-Water Monitoring – Less Turtle IDs, Still Great Sightings
Our field work in Kenya was suspended in April 2020 due to the COVID-19 outbreak and lack of funding. Fortunately, the sea turtle photo-ID programme continued due to great submissions by our local project supporter, Denis Moser. We are very grateful for his contributions – he alone submitted 103 photos! These represented 68 individual greens (19 new) and 14 hawksbills (6 new). To learn more about our work in Kenya and the importance of conducting sea turtle photo-ID to strengthen marine protected areas in East Africa, read our short article published on African Conservation Telegraph.
Internet of Turtles – ORP Kenya Photo-ID Database Now Live

The Internet of Turtles – A Wildbook for Sea Turtles is new conservation tool that has the potential to greatly improve and facilitate data collection for sea turtles by using photo identification data. The IoT platform combines data analytics with individual animal tracking. IoT uses computer vision to compare new IDs to the existing database and Wildbook to store metadata. We have now uploaded most of our Kenya turtle photos to the IoT platform, a total, 1521 encounters with nearly 300 individual turtles. As of December 2020, all new turtle ID-photos are being uploaded directly to the Internet of Turtles on a monthly basis.
ORP Kenya Team Went International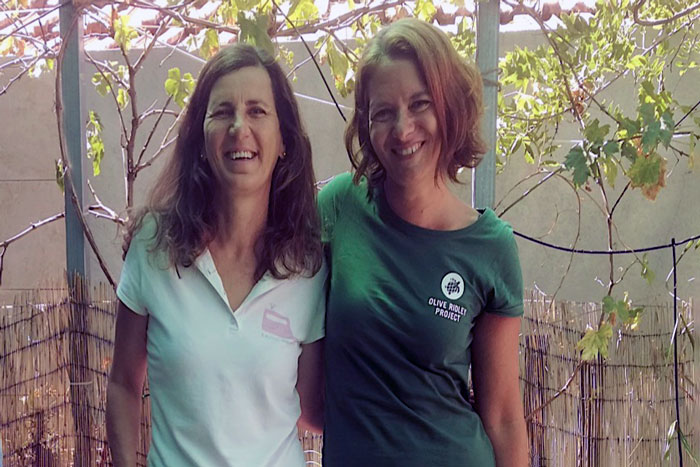 With ORP Kenya's Project Manager, Dr Joana Hancock, forced to return to, and remain in, her home country Portugal for most of last year, we found several opportunities to develop activities to promote our work and project visibility in Europe. This included meetings and collaborations with Portuguese conservation organizations or initiatives, including: Plasticus Maritimus, collaborating on an educational program about ghost gear and plastic pollution; the Sea Shepherd Portugal, working together to promote awareness about the impact of ghost gear in turtles in the Iberian Peninsula; and Pico Sport, a diving and whale-watching centre in the Azores islands, assisting film crews making documentaries about marine biodiversity and conservation.
What's New in 2021?
We Have Resumed Our Activities in Diani As Of February 2021
It is official, we are back! Our team in Kenya has been reunited again for the first time since March 2020. Project Manager Dr Joana Hancock travelled to Kenya at the end of January to hand over the coordination of the project's activities to Leah Mainye. The team defined new priorities and established new partnerships that will allow us to expand the surveys to other areas of Kenya's south coast.
We are thrilled to be able to continue our work in Diani. Once again we are joining forces with the crew from Diving the Crab to monitor the Diani's reef and sea turtle population, and returning to our headquarters at the Marine Education Centre in Diani, where we will rejoin the incredible Marine Team, led by Jenni Choma. We will share more details in the next newsletter!
We would like to thank the Sands at Nomads for welcoming us back, and D.M. Tours. for providing incredible support to Dr Joana Hancock during her stay in Kenya.
Marine Life Protectors – Our Newest Sponsor
Marine Life Protectors (MLP) has supported the Olive Ridley Project (ORP) since 2015, when founder Thorsten Albrecht, a maths and physics teacher in Germany, first learnt about ORP's activities in the Maldives. Thorsten has been passionate about marine life and marine biology since he was very young. He founded MLP to help others gain knowledge and understanding about sea turtles and their habitats, such as coral reefs and seagrass, and promote citizen science in the field of marine biology. MLP is extending support to ORP Kenya from January 2021 through a partnership with our colleagues at the Conservation Education Society in Diani.
You can learn more about MLP through their website, or even better, follow this great initiative on Facebook!
Leah Mainye Is Back As Project Coordinator
We are delighted to announce that Marine Biologist Leah Mainye, ORP's former in-water monitoring assistant, returns as Project Coordinator. She will continue to work closely with Project Manager Dr. Joana Hancock, who will supervise the project off site. Read Leah's story about how she became a marine biologist and her first impressions of working in the field from when she originally joined ORP in this blog entry from last year.
Turtle of the Month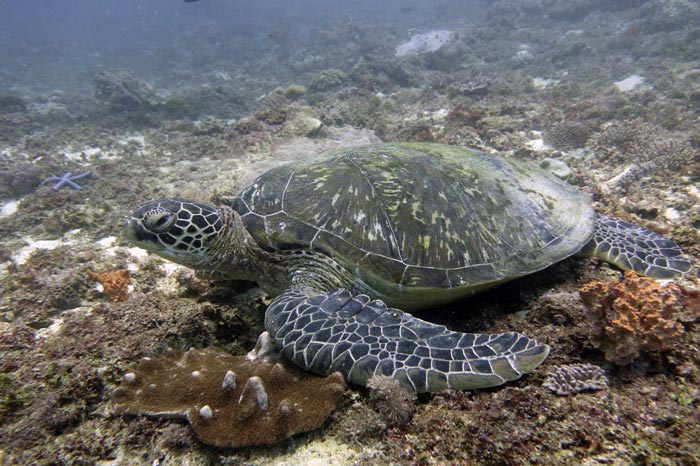 When this project started in November 2018, Tilly (G011), a huge female green turtle, was one of the most sighted turtles in Mwanamochi reef. She was usually spotted sitting calmly under a particular rock – an unmissable highlight for any diver at that site. When she disappeared in February 2019, we hoped – and assumed – that she was migrating to her nesting grounds. We were extremely happy when we re-sighted Tilly this month! We welcome her back home and hope she is here to stay for while.
Turtle Photo-ID Project Update – January 2021
Turtle Sightings:
79 green turtles
8 hawksbill turtles
New Turtles Identified:
22 green turtles
1 hawksbill turtles

Top Sites For Turtle Sightings January 2021:

22 sightings at Galu reef
19 sightings at Milele reef
15 sightings at Mwanyaza reef
Diani Turtle Poulation:

Galu reef
is home to 72 greens and 7 hawksbills
Milele reef
is home to 78 greens and 5 hawksbills
Kongo reef
is home to 78 greens and 5 hawksbills
Mwanyaza reef
is home to 21 greens and 9 hawksbills
Diani Turtle Sightings
Since 2018:

2,303 turtle sightings:
478 individual green turtles
62 individual hawksbill turtles
Sea Turtle Adoption Programme
As part of our Turtle Photo-ID programme, we offer adoptions of newly identified and still name-less sea turtles in Kenya. These turtles have been added to our database with only an identification code. When you adopt a turtle, you get to chose the name!
Your kind donation and symbolic turtle adoption will help us continue our sea turtle conservation work and research of the sea turtle population in Kenya. This research will, in turn, help us develop and evaluate conservation strategies aimed at saving sea turtles threatened by extinction.
Meet Some of Our Recently Adopted Sea Turtles
Name And Adopt a Sea Turtle As a Gift or For Yourself
---
Our Partners & Collaborators
We would also like to thank Marine Life Protectors for their financial support.