Support ORP with every purchase you make on Amazon. Click here to start giving through your online purchases today.
Support ORP when you shop online with PayPal. Set us as your favourite charity, and you can choose to donate £1 when you checkout with PayPal. Get started here.
Be A Kind Traveler

Kind Traveler is a Public Benefit Corporation that's the first socially-conscious 'Give + Get' hotel booking and blog platform that empowers travelers to become a force for good that benefits the well-being of communities, the environment, and animals. Learn more here.
Give back to ORP next time you travel to the Maldives, Oman or Seychelles. Book and stay through Kind Traveler at Fushifaru Maldives Resort, Six Senses Zighy Bay or Six Senses Zil Pasyon and ORP will receive $10 per booking.
Sea Turtles Activity Bundle
The Great Out-tours
In partnership with
Olive Ridley Project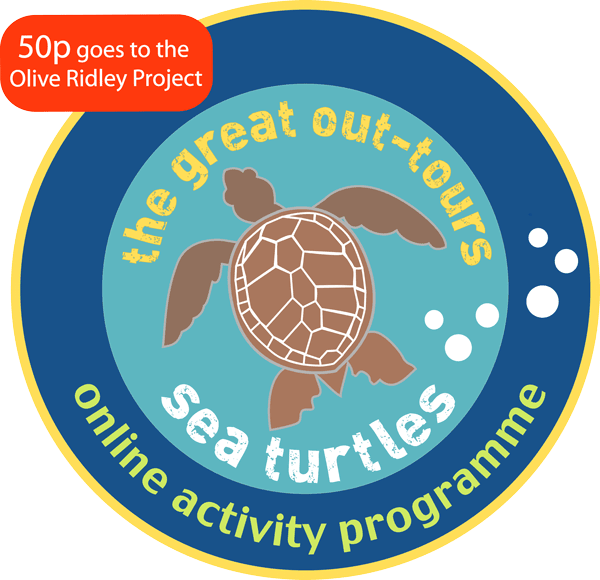 Buy The Adventures of Olive the Sea Turtle
The Adventures of Olive the Sea Sea Turtle From the Nest to the Sea is co-written by ORP's Founder and CEO, Dr. Martin Stelfox, and Danielle Gravon, and beautifully illustrated by Kelsey Dutton. It is a story about one of the most beautiful creatures on the planet, a creature that every day faces ever-increasing risk. It's also a story about courage, determination, and perseverance. Filled with both accurate science and important life-lessons, The Adventures of Olive the Sea Turtle: From the Nest to the Sea is a perfect story for all ages, especially for those beginning readers who love nature, who love its creatures, and who love the planet Earth. Read a short review here. ORP receives 100% of profits from the sale of the book.