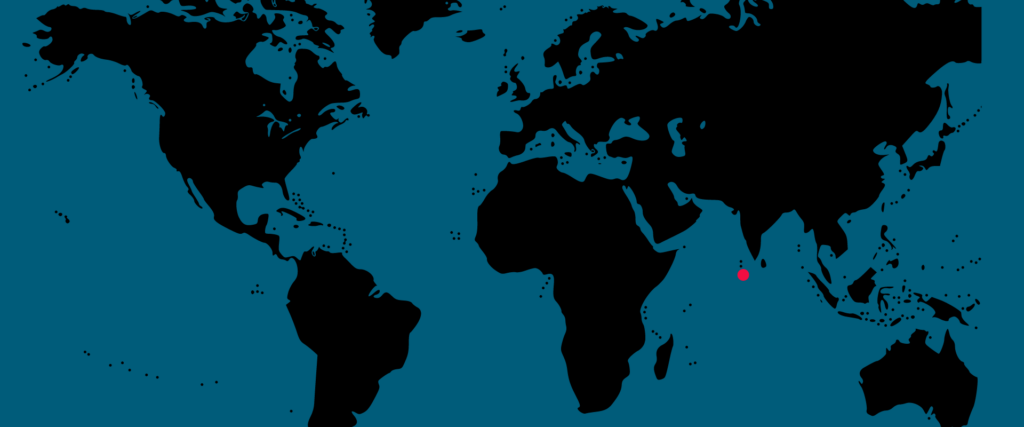 ORP Maldives
Established: 2013
Bases: Baa, Laamu, Lhaviyani, Noonu, North Malé, Raa and Shaviyani atolls
Registered Association CR/04/2022
The Republic of Maldives is a nation of coral islands situated in the Indian Ocean. The country spans roughly 90,000 square kilometres and is divided into twenty-six atolls consisting of approximately 1190 islands. It is the smallest Asian country in terms of both land area and population.
The atolls of the Maldives make up the seventh largest reef system in the world and the largest in the Indian Ocean. These reefs are home to over a quarter of the world's known hard coral species, almost a fifth of all coral reef fish and a myriad of other marine animals such as manta rays, whale sharks, dolphins and sea turtles.
About The Maldivian Archipelago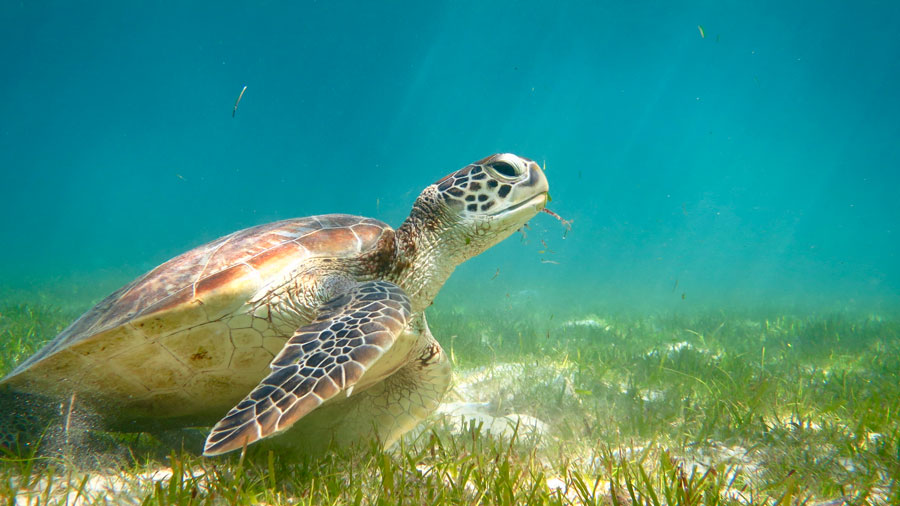 The Maldivian archipelago is home to five of the seven species of sea turtles, green (Chelonia mydas), hawksbill (Eretmochelys imbricata), loggerhead (Caretta caretta), olive ridley (Lepidochelys olivacea) and leatherback (Dermochelys coriacea).
The green and hawksbill are the most commonly sighted sea turtles with known nesting nationwide. All other species have been observed migrating and foraging in the surrounding waters. There has been no confirmed nesting of leatherback or loggerhead sea turtles but, interestingly, olive ridleys have been known to nest on rare occasions and have been observed in deeper waters.
The Maldives is subject to two major monsoons that result in a switch in direction of ocean surface currents and winds. This shift may explain the biodiversity of large marine animals that is often observed at different times of the year within the Exclusive Economic Zone of the Maldives. Unfortunately this phenomenon also brings with it a plethora of marine debris from neighbouring countries.
The atolls and islands that make up the Maldives make it challenging to capture sea turtle data nationwide and respond to stranding events. We hope to overcome this challenge by stationing sea turtle biologists in each of the 26 atolls in the Maldives to maximise observer coverage nationwide.
Main Activities & Key Objectives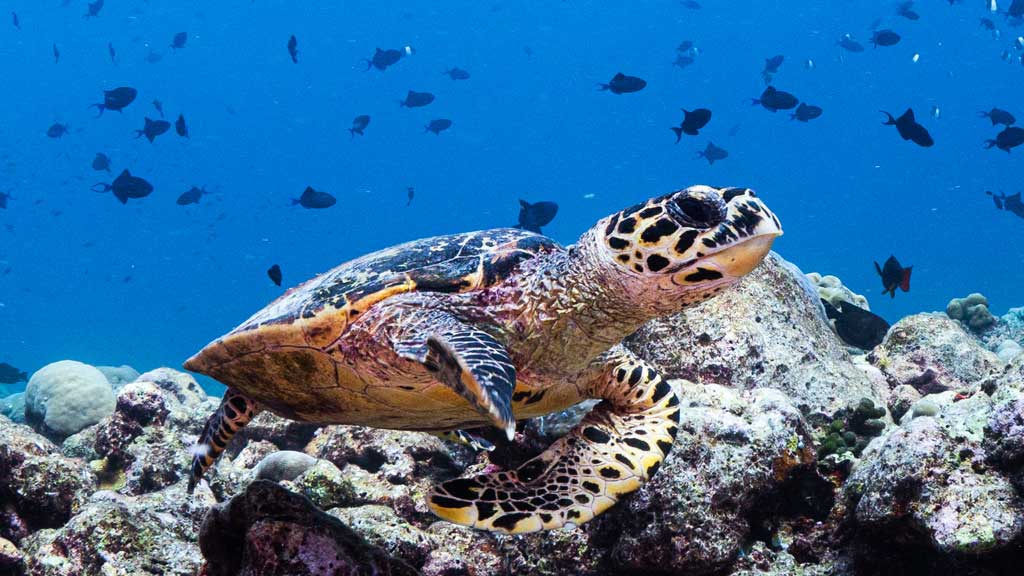 There are three major challenges when attempting to protect sea turtles and their habitats in the Maldives:
Firstly, there is a significant lack of data on sea turtle abundance and distribution in the area.
Secondly, entangled sea turtles largely go undetected in the Exclusive Economic Zone of the Maldives.
And finally, there is a fundamental knowledge gap regarding the threats to sea turtles in the country and the impact these threats may have on sea turtle populations.
As a result we take a multifaceted approach to tackle these challenges. We also collaborate with a wide diversity of local Non-Government Organisations, government agencies, academic institutes and the private sector to help achieve our objectives of protecting sea turtles and their habitats. We currently have sea turtle biologists and veterinarians operating in Baa, Laamu, Lhaviyani, Noonu, North Malé and Raa atolls (6 of the 26 atolls). Furthermore we have developed two facilities to help with stranding events in the country.
Rescue & Rehabilitation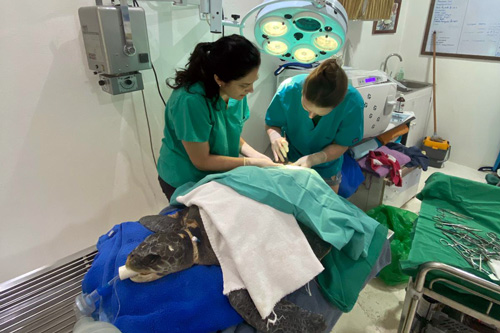 We operate two facilities for sea turtle rescue and rehabilitation in the Maldives: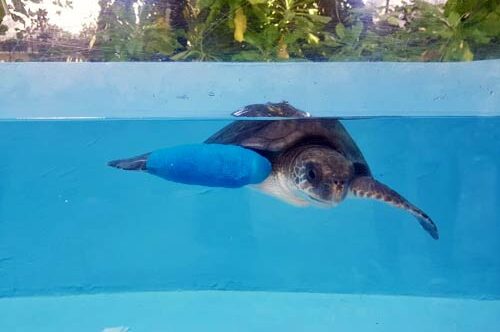 We treat sea turtles rescued from across the Maldives, but unfortunately there are far more stranded sea turtles (predominantly entangled in ghost gear) than we can currently look after. Therefore, it is our plan to expand our capacity with additional centres in various parts of the country in the near future.
Education and Outreach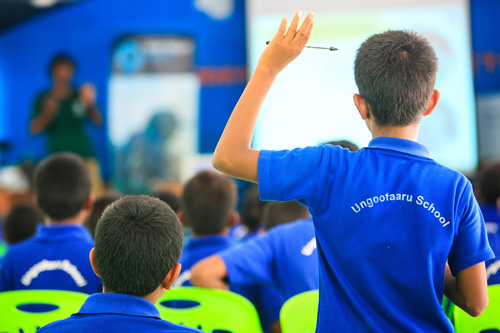 In the Maldives our education and outreach initiatives take many forms and cover a wide range of audiences, from school children and boat crews to tourists, volunteers and vets. We teach a wide range of subjects including:
the fundamentals of turtle biology, anatomy, husbandry and veterinary care;
the importance of sea turtles in a healthy marine environment and the threats they face;
how to rescue entangled sea turtles; and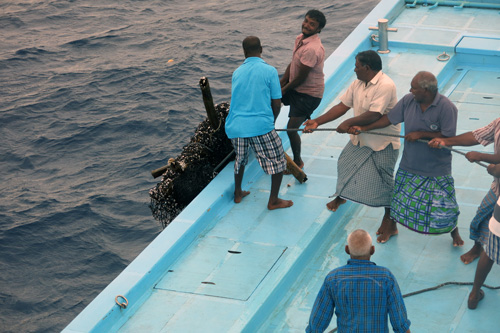 In 2021 we signed an Memorandum of Understanding with the International Pole and Line Foundation (IPNLF) to develop a large-scale ghost gear recovery project that incentivises fishers and other stakeholders at Gemanafushi in Gaafu Alifu Atoll and Noonu Atoll. The project is funded through the Joanna Toole Foundation and Satlink. We also aim to educate the fishers on best practices for when they encounter entangled sea turtles when out fishing within the EEZ of the Maldives.
Scientific Research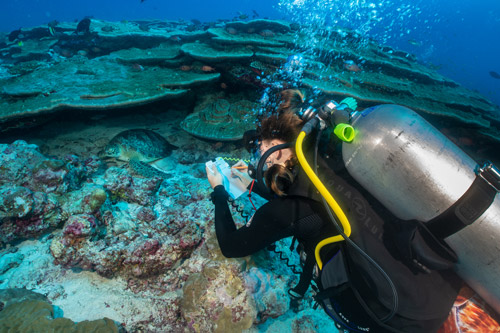 Scientific research is fundamental in achieving true conservation for any species. The evaluation of the conservation status of nesting and foraging sea turtle populations in the Maldives (and the wider Indian Ocean) has been hindered by lack of data for all species. Our objective is to fill the gap in scientific knowledge. We will do this by providing detailed information on the abundance, population growth rate, apparent survival rate, health and habitat use of sea turtles, as well as the threats they face.
However, data collection for such long lived species can be challenging. The geography of the atolls and islands that make up the archipelago of the Maldives make data collection and monitoring even more difficult. To overcome this challenge we capitalise on citizen science to increase our observer coverage and data collection nationwide. We tap into citizen science when it comes to our sea turtle biogeography and reproductive biology research as well as in our ghost gear research.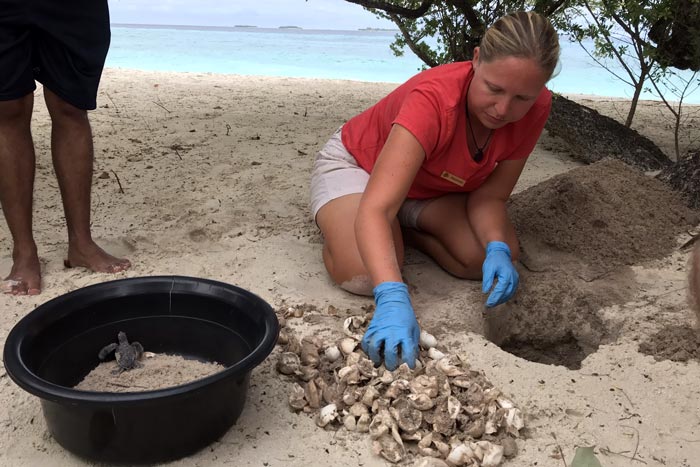 We are also undertaking a number of other research projects to better our understanding of sea turtles and their habitats in the country. For example, we are mapping foraging habitat and fishery interaction of olive ridleys using satellite tags. The objective is to define the population boundaries of green and hawksbill sea turtles in the Maldives and in the wider Indian Ocean. We are also exploring the link between parasites and sea turtle health, the socioeconomic value of sea turtles, the impact of illegal take of sea turtles and their eggs, and conducting behavioural studies. We continue to identify research gaps that need filling and develop new research projects.
Our research has been published in several high impact scientific journals. It is also being used to create the foundations of a sea turtle management plan in the country, which we are developing with the Environmental Protection Agency (EPA) and other stakeholders. In addition we are members of the Marine Reptile Working Group for the Maldives and help guide and advise on the National Red List Status of sea turtles in the country.