Turtle Patient 212: Aluvi, Juvenile Hakwbsill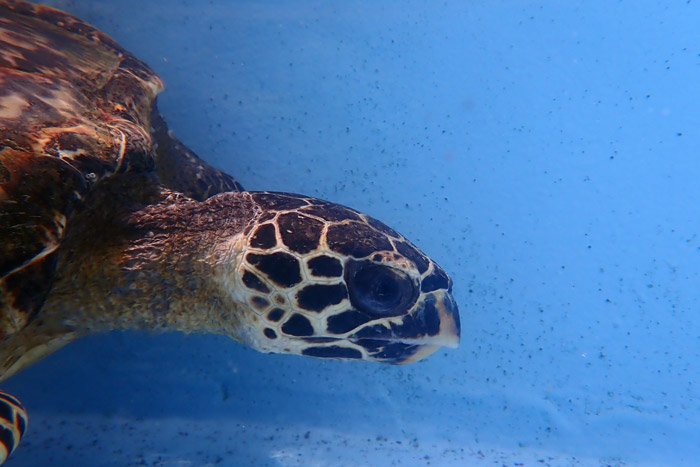 Aluvi was found floating near the harbour of Kadhdhoo Airport, Laamu Atoll, by the boat crew from our partner resort Six Senses Laamu.
The Vitals
Intake Date: 22 April 2023
Patient Number: 212
Rescue Location: Laamu Atoll
Reason: Found floating
Transport Method: Domestic flight & seaplane
Status: Deceased 8 May 2023
Species: Hawksbill
Scientific Name: Eretmochelys imbricata
Sex: Unknown
Age: Juvenile
Length: 36.1 cm
Weight: 3 kg
Aluvi's Story
Aluvi, meaning "potato" in Dhivehi, was extremely weak when she was found. She was attempting to dive, however, she was not able to. Her rescuers took her to Six Senses Laamu where she spent the night before taking a domestic and a seaplane flight to arrive at the Rescue Centre.
On arrival, she was responsive but weak. She was also very dehydrated. We started emergency treatment immediately and will continue to monitor her closely.
9 May 2023
Aluvi was diagnosed with acute kidney failure, and despite intensive therapy, she passed on May 8th as a result of her condition.