Once a year the good people from Save the Beach organise a two-day event on the tropical island of Villingili. The One Nation Coral Revival event is an opportunity for Maldivian artists, conservationists, marine researchers and nature lovers to get together and discuss the Maldivian environment and talk about ways to improve it.
Olive Ridley Project (ORP) volunteers Jesse Carrizzo and Imaha Mohamed (Kaia), together with the help of our resort partners, Coco Collection, were on hand to discuss the problem of ghost gear in the Maldives. Jesse gave two presentations on both days explaining how ghost nets can trap and kill marine wildlife, and highlighted how marine turtles are particularly at risk of entanglement. When Jesse explained the problem of ghost gear to the Minister of Tourism, Ahmed Adeeb, he was extremely surprised to hear the dangers they pose in the Maldivian environment and was excited to hear the work we have been doing.
ORPs stall had a lot of attention during the two day event. A large Olive Ridley Sea Turtle made entirely out of recycled materials (found in the streets of Villingili) was the first thing you could see when you approached our tent. Its main body was made from plastic bottles representing the problem of turtles eating plastic. Its flippers and shell were wrapped in ghost gear sending out a powerful message on what happens to turtles that are unlucky enough to encounter ghost nets.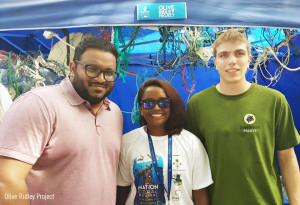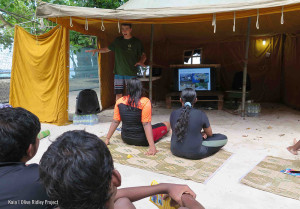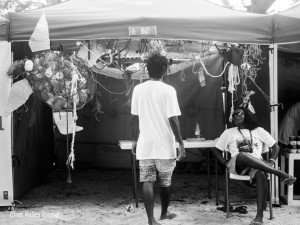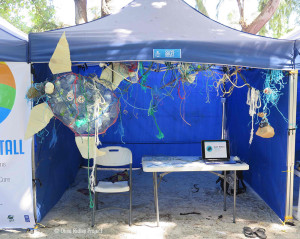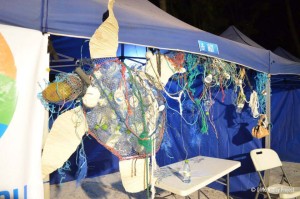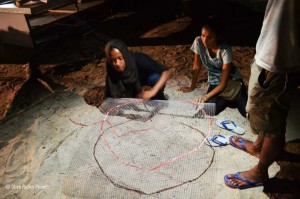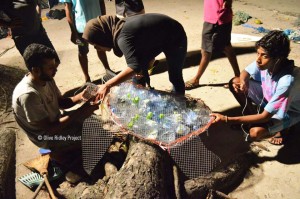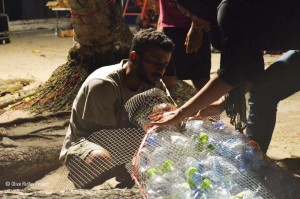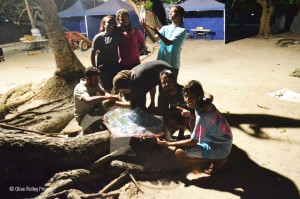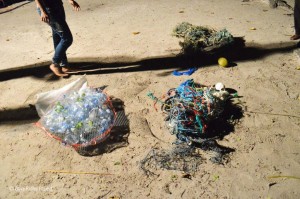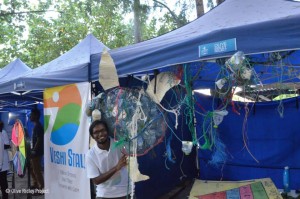 This was ORPs first recycling project made possible by our friends over at Damage Control. This sculpture is a great example of how recycled garbage can be used to create art. A strong message was betrayed through the art and it was a great opportunity to bring communities together to show their creative side.
We would like to give a special mention to the Damage Control team. This small team of volunteers strive to keep the Maldives clean. They work on keeping swimming zones around Male free from garbage and we were very excited to work with this highly diverse and skilled group of people. Find out a little more about each team member below. We are excited to work with this team in future recycling projects.