ORP's Pakistan project has taken positive strides thanks to the local fishing community at Rehmangoth in the Province of Sindh, Pakistan.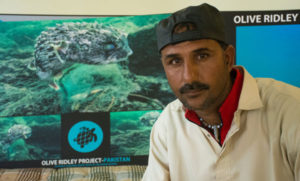 With a population of around 2000 people and 300 fishing boats, the community of Rehmangoth is our pilot-project site, as we develop ways to minimise fishing gear and reuse the gear already there.
Our field supervisor, Asif Baloch, comes from a family whose members have historically been fishers, which means his expertise on local fishing practices greatly benefits the project and the community. Since the project's infancy, Asif has been an integral member, passionately facilitating and supporting all of our work in the village.
In the last six months, Asif and Absar Khan, our project coordinator in Pakistan, along with many generous volunteers have successfully removed over 500kg of ghost gear by hand! The nets are temporarily stored in a small hut constructed of reused plastic bottles, which acts as their home before the nets are made into something new. (see more about how the community is reusing the nets!)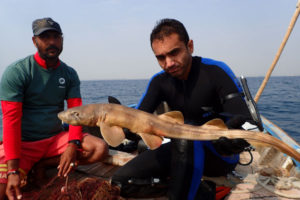 We will continue to focus our efforts on developing ways to minimise gear loss, whilst providing an eco-friendly, alternative livelihood for small-scale fishers in the community.
We would like to thank our sponsors: World Animal Protection, Ocean Conservancy, and Gili Lankanfushi – Maldives for their continued support. Our work is also made possible through the help of WWF-Pakistan, an organisation that brings a wealth of experience to this project. And we cannot thank enough the many volunteers, without whose hard work this project wouldn't be possible.