The Maldives Whale Shark Festival held by the Maldives Whale Shark Research Program is an annual celebration of marine life and is ecologically, culturally, and economically important to the island communities of the Maldives.
On the 28th of August on the island of Dhigurah the Science Fest kicked off too a colourful start. The event had many students from local school, joined by Marine Biologists residing in the Maldives, and our special guest, the Deputy Minister of Environment. They all came together to learn about the conservation efforts currently in practice in the Maldives. We presented the issue of turtle entanglements in ghost gear in the Maldives.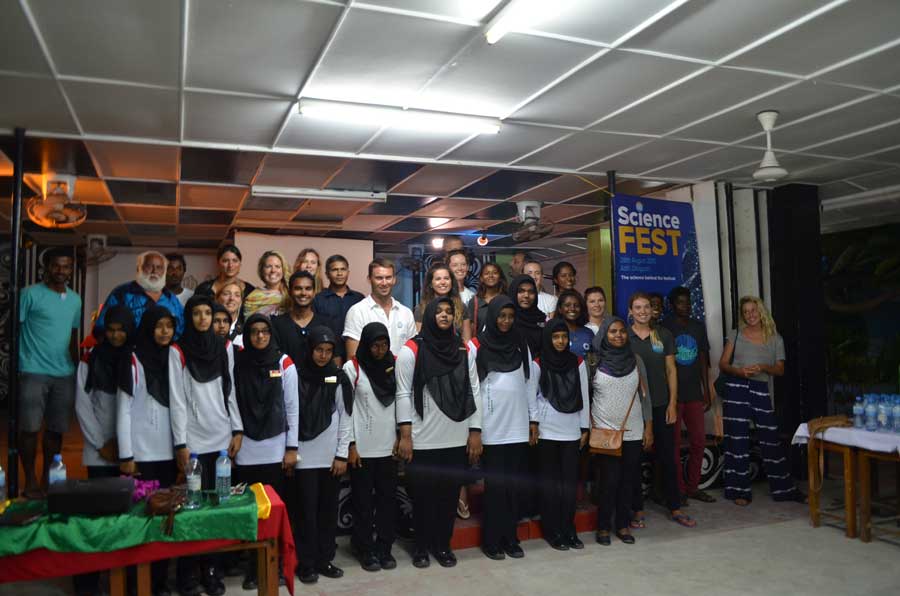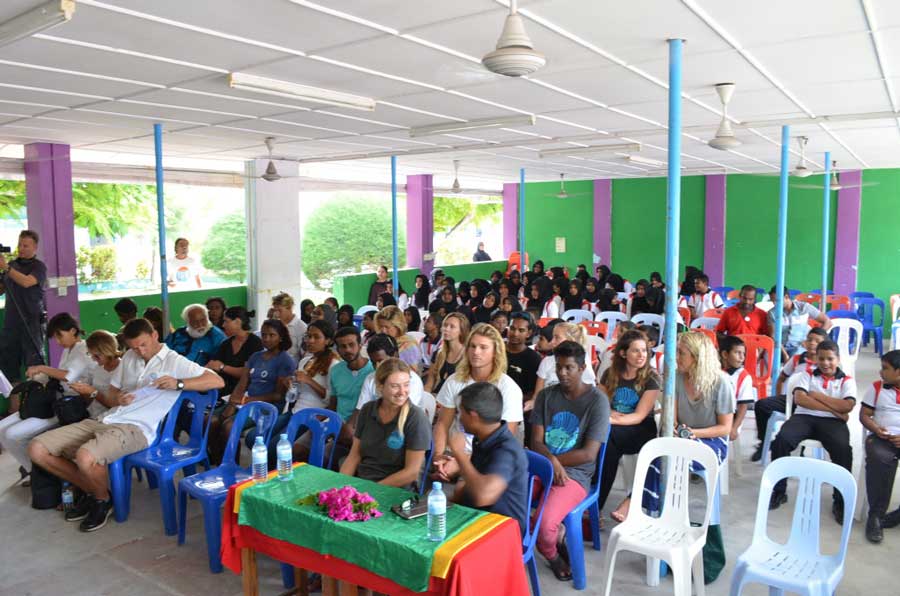 The Olive Ridley Project's very own Community Outreach Officer, Imaha Mohamed (Kaia), was on hand to present a paper entitled "Two Year Summary of Turtle Entanglements in Ghost Gears in the Maldives. Which is due to be published in the next issue of the Indian Ocean Turtle newsletter (IOTN). The presentation included details on which species of marine turtles have been found entangled in ghost gear and the types of ghost gear found. Kaia also explained how to take action if one comes across a ghost net or a turtle entanglement.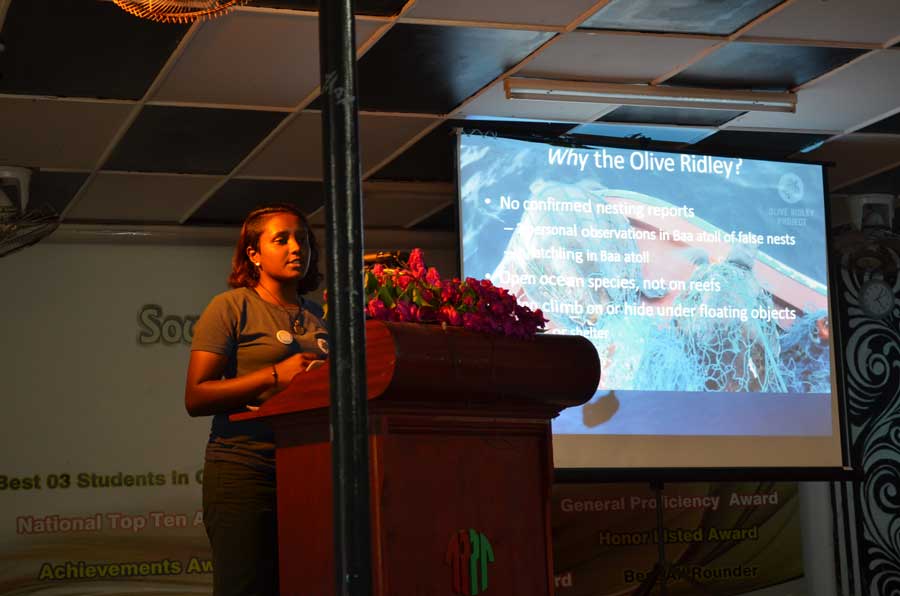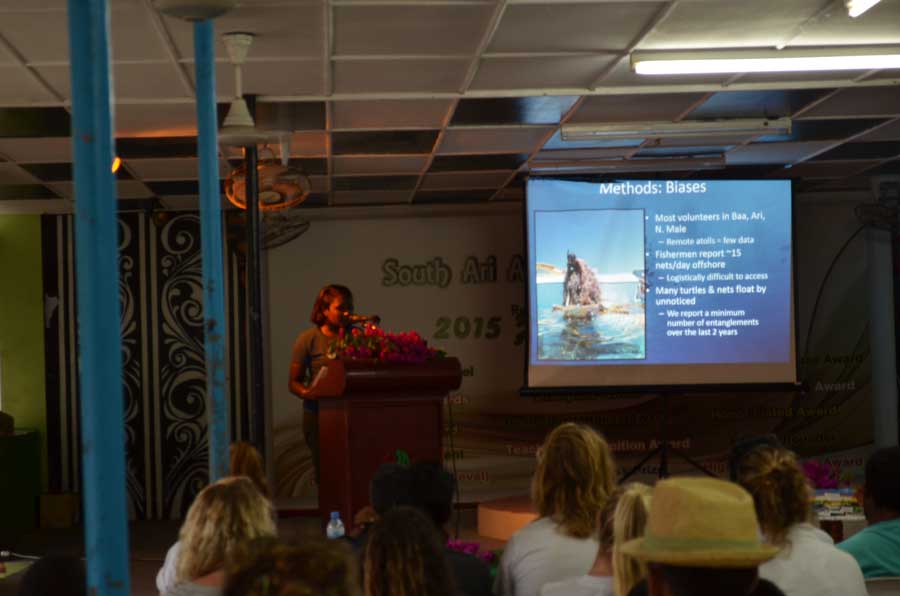 The evening ended with a big parade, where participants of the festival marched around the island in colourful costumes, showing off their wonderful works of art with bodu beru music to accompany them. Some of the sculptures were made entirely out of recycled materials and of course we could not resist the temptation to parade our ghost net turtle made by our friends at Project Damage Control Afterwards, a small music concert was held comprising of bodu beru music and a performance by local artist Unoosha.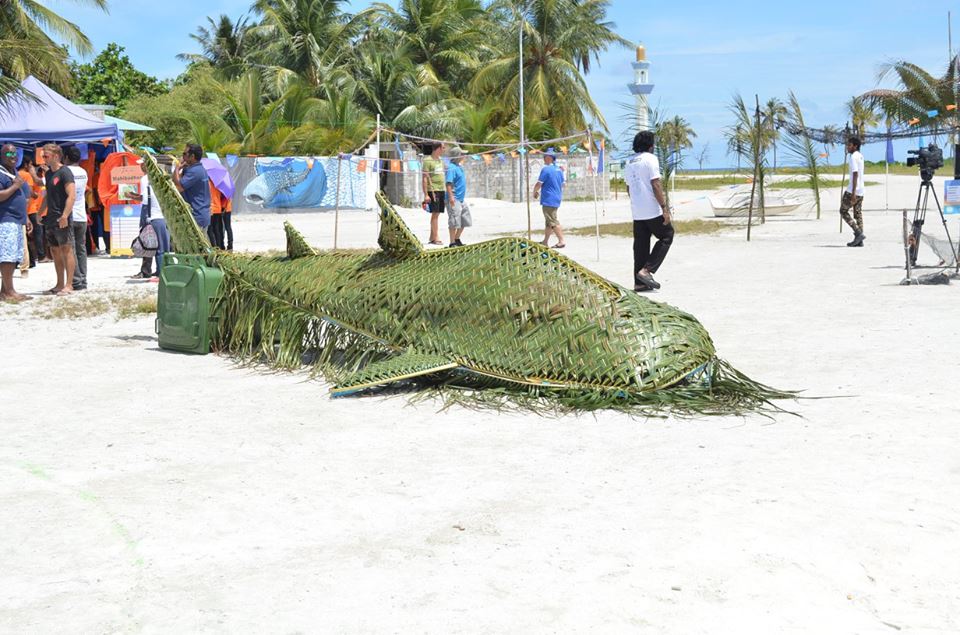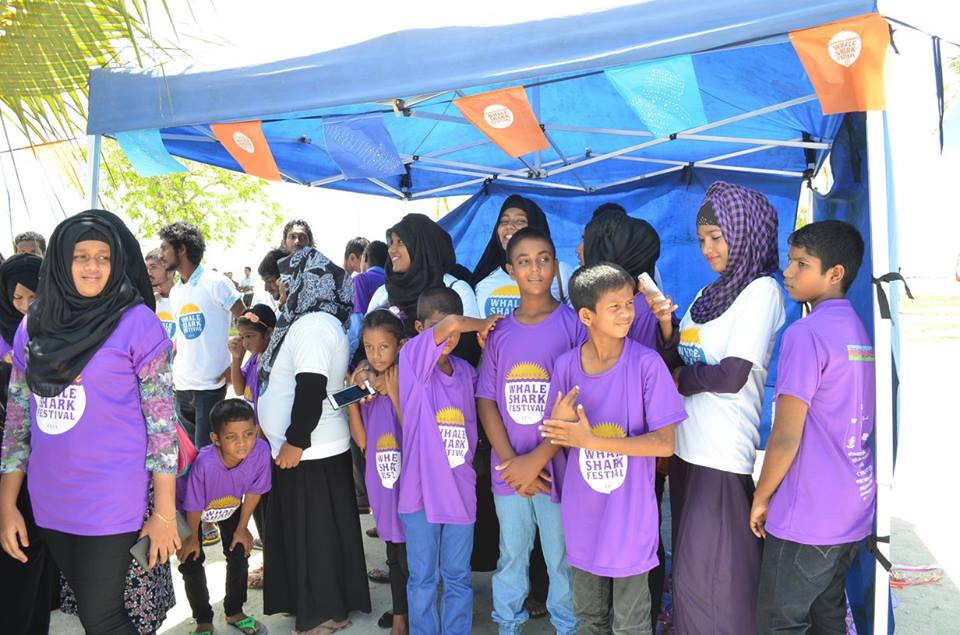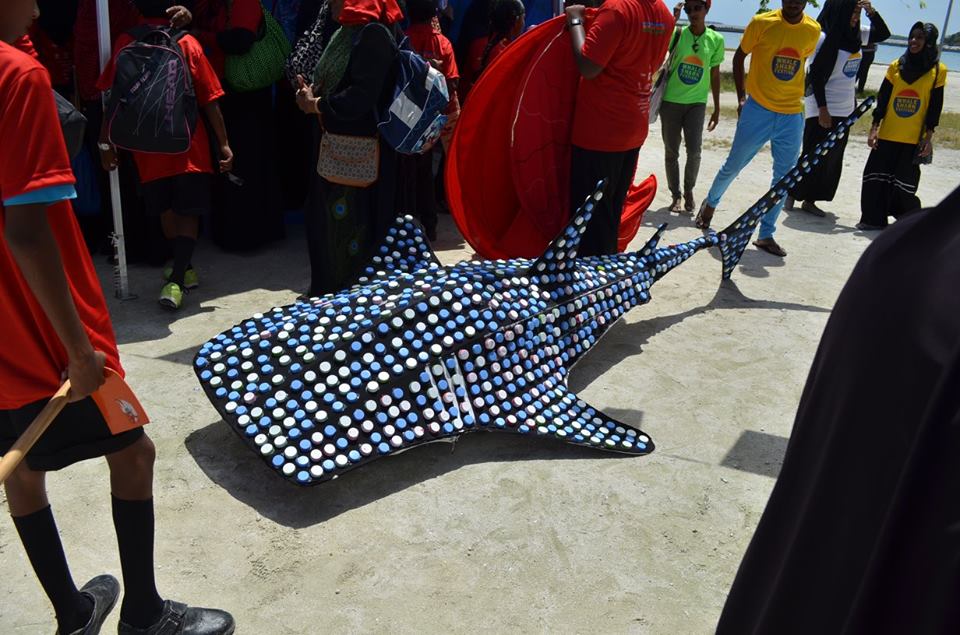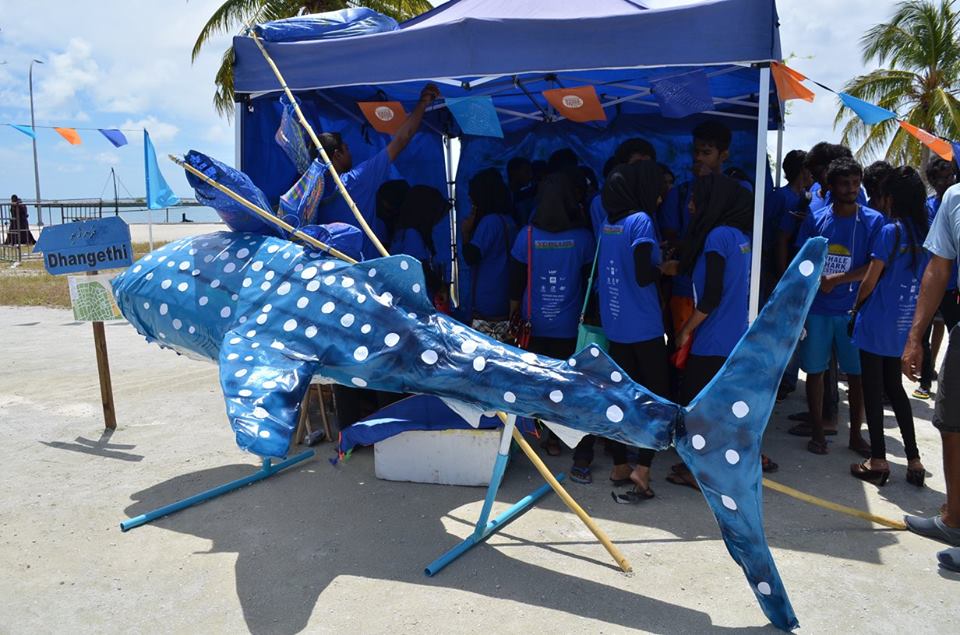 We would like to give thanks to the hard work and dedication of the Project Damage Control team who helped ORP present work at the festival and throughout schools in the Maldives. They are a very passionate and dedicated bunch of volunteers and they are defiantly worth a visit. We are proud to be partners with this this group. Go check them out on Facebook…
Until Next Year 🙂