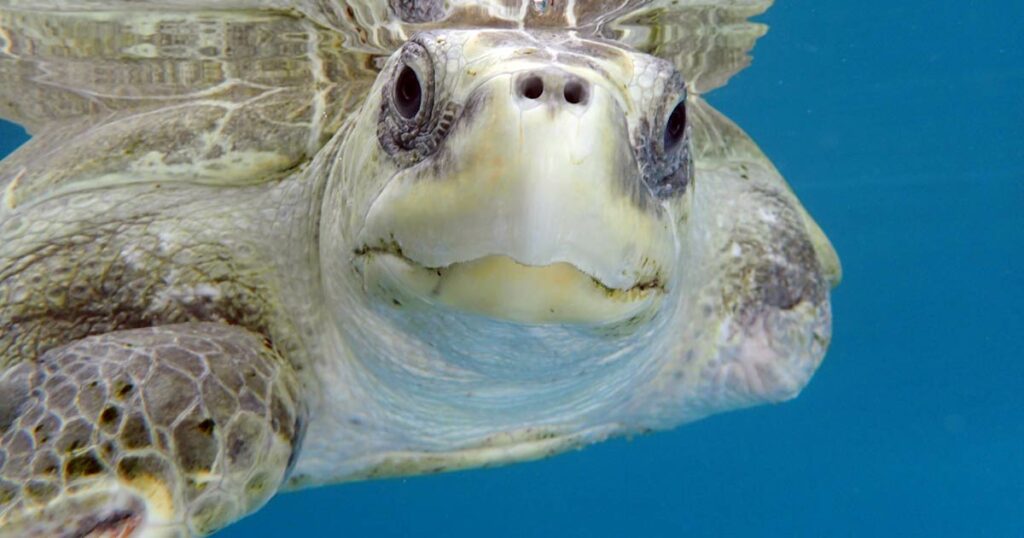 We currently have an exciting opportunity for a qualified veterinarian to join the ORP team at the Marine Turtle Rescue Centre in Maldives.
As a Sea Turtle Rescue Centre Veterinarian & Guest Educator, you will manage all aspects of running ORP's Marine Turtle Rescue Centre. This includes providing the required veterinary care, such as surgery, to the injured sea turtle patients; arranging transportation for injured sea turtles to the Rescue Centre; managing and ordering medications & medical equipment; releasing rehabilitated sea turtles; supervising and training visiting vets, volunteers, interns and students who come for training; regular maintenance of the turtle tanks; educational outreach; and all administrative responsibilities.
You will be based at our Marine Turtle Rescue Centre at Coco Collection Resort, Dhuni Kholhu, in Baa Atoll in the Maldives. As a Sea Turtle Rescue Centre Veterinarian & Guest Educator, you will be working closely with the Charity's Lead Veterinarian and the onsite Sea Turtle Biologist.
This position would suit candidates with a minimum of 3 years in clinical practice, and confident in surgery, who wishes to further personal veterinarian skills whilst gaining valuable infield experience working in tropical environments with sea turtles.
Sea Turtle Rescue Centre Veterinarian & Guest Educator : Job Reference VET001
This position has been filled.
This is a paid position with accommodation provided. There will be a 4 week probationary period, followed by a performance review.
The Charity
The Olive Ridley Project (ORP) is dedicated to protecting sea turtles and their habitats in the Indian Ocean and we achieve this through rehabilitation, education, outreach and research. Our projects in the Maldives range from sea turtle rehabilitation to sea turtle population analyses through photo-ID research. We have the only veterinarian run clinic for sea turtles in the Maldives and one of the largest turtle-ID databases in the world, with just over 25,000 observations, and work with an international team of experts to better develop the method.
Job Description: Sea Turtle Rescue Centre Veterinarian & Guest Educator
Responsibilities will include, but are not limited to:
Provide the necessary care for injured sea turtles housed at the Rescue Centre
Release the turtles once they are deemed fit to be returned to the wild
Arrange transportation for injured sea turtles found elsewhere in the country to the Rescue Centre
Order medications & medical equipment
Apply satellite tags & updating tracking data
Conduct tours of the Rescue Centre for guests of the resort; conducting educational presentations and guest excursions
Train Marine Biologists and citizen scientists stationed around the country on sea turtle first aid
Supervise volunteers that stay at the Rescue Centre for between 2 and 4 weeks at a time
Supervise interns that rotate on a 3 monthly basis
Take part in raising overall environmental awareness at the resort
Create and publish content (original text, images, video) on social media
Minimum Requirements
The successful candidate will possess the following qualifications, experience, and skills:
Minimum bachelors degree in Veterinary Science or Doctor of Veterinary Medicine with a minimum of 3 years in clinical practice, and confident in surgery, as this will be a sole charge clinic
Specialization in reptile medicine or previous experience working with sea turtles
Fluent in spoken and written English
Excellent interpersonal and communication skills
Ability to give presentations to a wide range of audiences (tourists, school children, island councils, etc.)
Ability to work independently
Positive attitude
Excellent use of social media including Facebook, Instagram and Twitter
Assets
Experience working at a sea turtle rescue centre
Knowledge of, and a passion for, the marine environment and conservation
Experience working in a remote location with limited resources
Comfortable in the water, either snorkeling or diving
Ability to speak other languages (French, German, Chinese, Russian, etc.)
How To Apply
To apply for the position as Sea Turtle Rescue Centre Veterinarian and Guest Educator, please email your CV and cover letter, explaining why you are perfect for this role, to claire@oliveridleyproject.org, quoting Job Reference VET001 in the subject line by February 7th 2020.