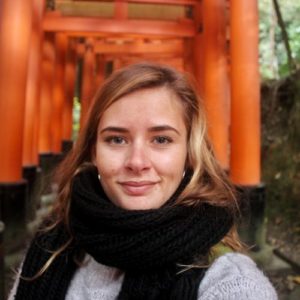 Zoe Cox was ORP's first Sea Turtle Biologist in Oman from 2019-2020.
Zoe's passion for conservation started at a very young age. After being enthralled by nature documentaries, she decided that was the path for her!
Fascinated by the diversity of animals and culture, Zoe started her travels in Uganda, volunteering when she was just 16 years old. Since then she has volunteered in Indonesia, Tanzania, Maldives and Dominica, focusing mainly on local conservation.
After studying Zoology and Mathematics at Derby University, and finishing her Masters in Ecology and Conservation at Lancaster, Zoe set off for a year in the Maldives. She worked on expanding a local programme on an island which focused on turtle rehabilitation and marine conservations awareness among locals and tourists.
During her time in the Maldives, Zoe worked closely with the Olive Ridley Project. She also learnt turtle first aid from our vets and contributed to our sea turtle-ID programme.
Zoe's main focus was to monitor sea turtle populations in the Musandam area and work alongside local fishing communities to combat the ghost gear issue in the region.