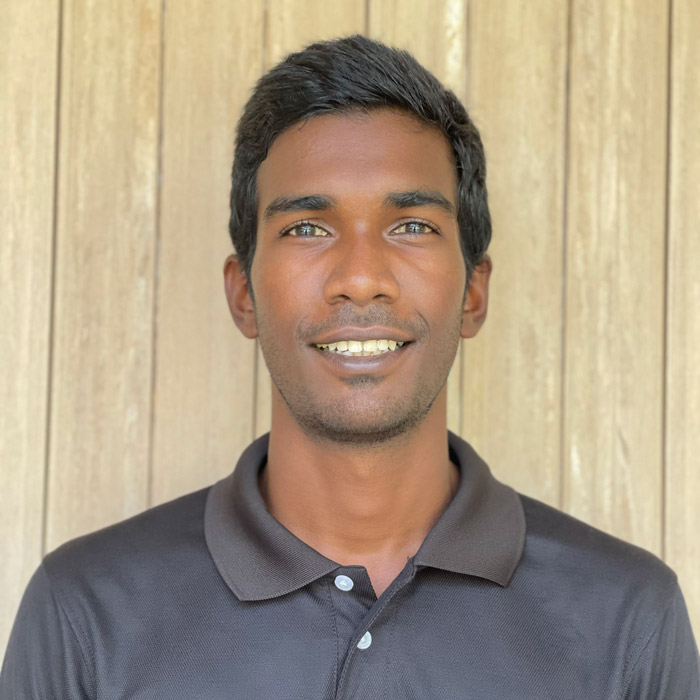 Born and raised in the Maldives, Moosa decided early on to dedicate several years to thoroughly explore his country above and below the sea. As a result of his explorations, he developed a deep respect and admiration for the greater Maldives that lay beyond the shores of its tiny coral islands.
Moosa has spent the better part of his adult life working in and around the water, collecting data for conservation projects to help reduce the human impact on his beloved reefs and marine fauna. This work has allowed him to feed his curiosity for the vast variety of life that thrives on the reefs across the country and gain an extensive knowledge of local waters and marine life.
His work in research and conservation includes several expeditions to remote parts of the Maldives. His local knowledge has helped several teams of researchers better navigate and understand the Maldivian reef ecosystem, including the Olive Ridley Project.
After working with ORP as a volunteer on a few occasions, Moosa has officially joined ORP as our second Sea Turtle Biologist and Guest Educator in North Malé Atoll. Moosa is based at Patina Maldives, Fari Islands, where he will be conducting sea turtle population research in the northwest part of the atoll and carry out educational outreach.