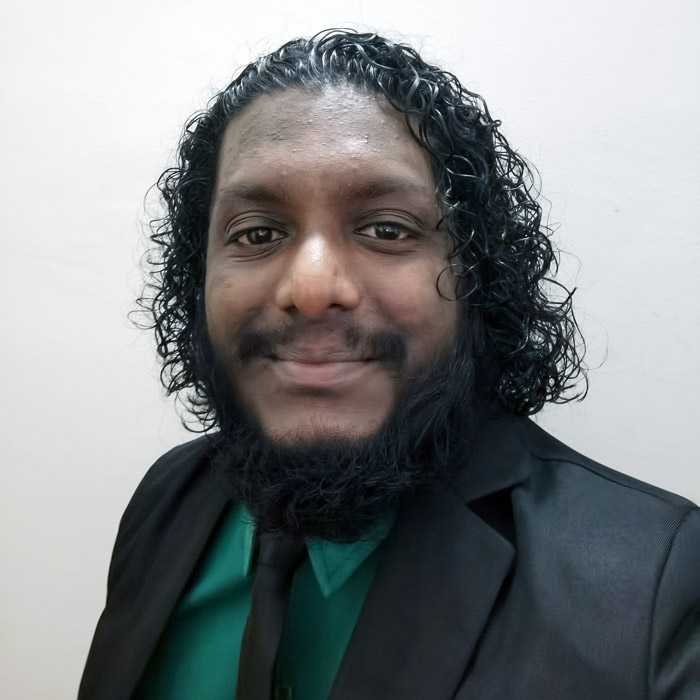 Mohamed Naaif grew up on Funadhoo, the capital Island of Shaviyani Atoll. The island and its waters are home to a diverse variety of marine ecosystems, including shallow and deep lagoons, a vast coral reef and lush mangroves.

Naaif was naturally drawn to these habitats from an early age. He harboured a great curiosity towards his natural environment and even as a child, Naaif would often ask his father to explain everything he came across in nature. He started accompanying his father on snorkeling trips soon after learning to swim. Observing the vibrant life on the reefs made him feel more connected to the sea than ever before.

As he learned more and more about the delicate balance of each ecosystem from his father – and through personal experiences – Naaif came to understand the important role that Maldivian residents play in keeping these ecosystems thriving. Whilst still in school he began to look for ways to convince his neighbours to change some of their habits that could potentially be detrimental to the island's environment. These experiences evoked his curiosity for human psychology and Naaif soon decided to embark on a career where he could combine his interest in biology with his newfound love for psychology. He subsequently enrolled for a bachelor's degree in biology with psychology at Sunway University in Malaysia.

During the second year of his degree, Naaif completed a module on biodiversity which rekindled his affinity for marine life. He relalised that his true passion was marine conservation and communication science.

As part of his studies, Naaif completed a mandatory three-month internship at ORP as a Communications Associate. Experiencing conservation and science communication in practice motivated him even further. Therefore, upon completing his internship, Naaif decided to keep working with ORP as a part-time Communications Assistant whilst completing his degree.

As a Communications Assistant Naaif will assist ORP's Communications Officer with content creation for social media, ORP's online courses, website upkeep, educational outreach and more. Naaif's knowledge of Maldivian marine life, culture and language will be a great asset to ORP's education and outreach initiatives in the Maldives.