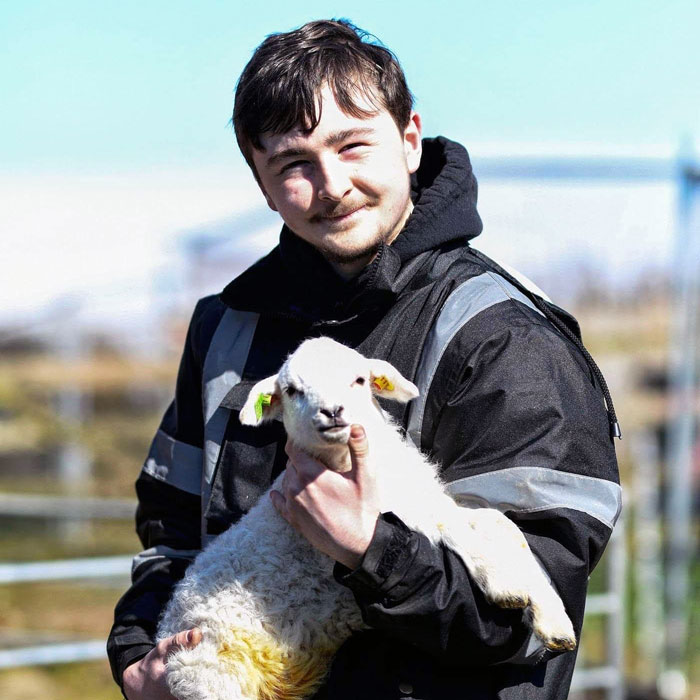 George Evans was an education and outreach volunteer with ORP from 2021 to 2022. He is now busy pursuing his degree.
George has always had a passion for conservation. He is a strong advocate for the protection of endangered species and animal-based education. Currently studying geography, biology and the welsh baccalaureate at an advanced level, George is hoping to study Zoology at University next year. He has already received several offers from well-respected universities! In addition, he has completed the EDIVET Veterinary Medicine course with the University of Edinburgh, an Environmental Management course with Brentwood Open Learn College and the Ecology & Wildlife Conservation course with the University of Leeds.
In 2015, George rescued a Russian tortoise named Poppy which sparked his interest in tortoises. Then, whilst working as a sales assistant at Maidenhead Aquatics, he had the opportunity to work with freshwater turtle species such as the river cooter and the musk. This introduced him to the wonderful world of turtles!
Knowing that he wanted to work with the public, George took a management position at an animal sanctuary in 2020. He worked with many animals such as horses, sheep and alpacas. Whilst working at the sanctuary, he was able to share his knowledge and enthusiasm with the public by giving educational talks and tours. These included talks with care home residents and families.
In March 2021 George began assisting in a freshwater conservation project in Michigan in order to promote sustainable fishing and to better understand population trends. He also later assisted a wildlife imagery project with ZSL in order to better understand biodiversity and population trends in the tropical rainforest.
George joined the Olive Ridley Project in November 2021 as an Education and Outreach Volunteer based in the UK. He is responsible for creating education and outreach programmes for younger audiences. He is also working on videography and various other outreach initiatives. In the summer of 2022, George worked in Peru for a short period in order to conduct outreach programmes with local schools and to research sustainability in the Amazon Rainforest.