Donate £10 to ORP and Receive a Handcrafted Bracelet Made Entirely of Ghost Gear!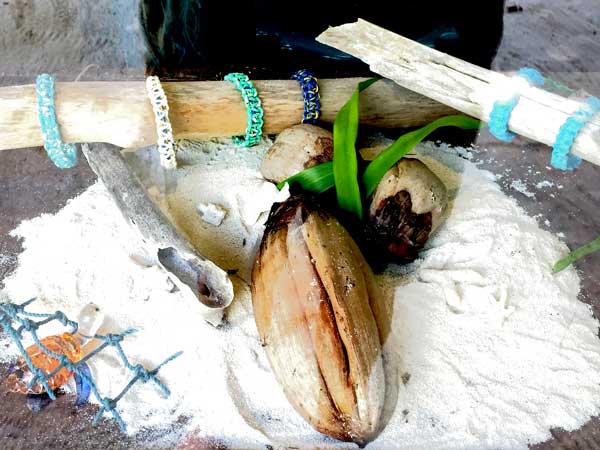 Designed by Tonti, an ORP intern, and handcrafted by two of ORP's volunteers, these bracelets and anklets are made entirely of ghost gear recovered in the Maldives.
Jacqueline and Autumn volunteered with the ORP in the Maldives and decided to help us find new uses for recovered ghost gear. They were also keen to help us raise funds to remove more ghost gear from the Indian Ocean.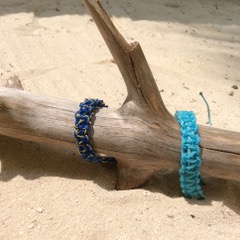 When they returned back home, they maxed out their luggage allowance, carrying as much ghost gear as they could! They then set to work and created these beautiful night blue and ocean blue ghost gear bracelets and anklets.
Donate £10 to the Olive Ridley Project and receive one of these limited edition ghost gear bracelets or anklets. We regret that we can only ship these to Europe. Your billing address will be used as your shipping address unless you state otherwise in the the message field on the donation form. All donations will go towards ghost gear removal in the Indian Ocean.