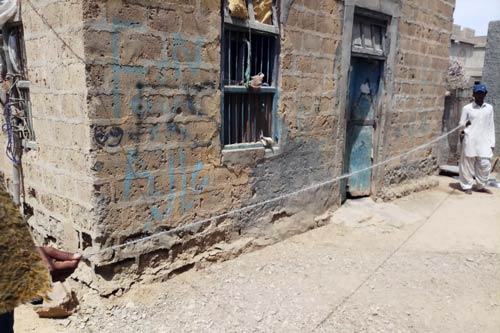 Designer Waqar J Khan Nasheman established Nasheman, an ethical fashion brand focusing on sustainability in craft and fashion, in 2017. The brand works with skillful female artisans, living in villages lacking access to basic amenities, who have learned the ancestral craft of embroidery passed down from generation to generation. ORP and Nasheman collaborate on product design, using ghost gear in fashion.
Ancestral Wisdom And Contemporary Design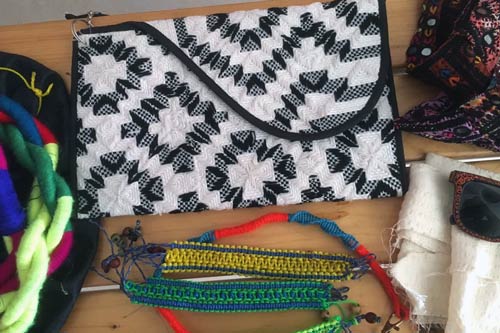 Nasheman was born out of the intercultural exploration of the craft practiced by skillful artisans in Pakistan and my contemporary design knowledge. I founded Nasheman to fuse my modern design with that of these artisans, in order to create pieces that embody ancestral wisdom. Nasheman also trains the artisans to make garments according to the latest fashion trend.
Unique Products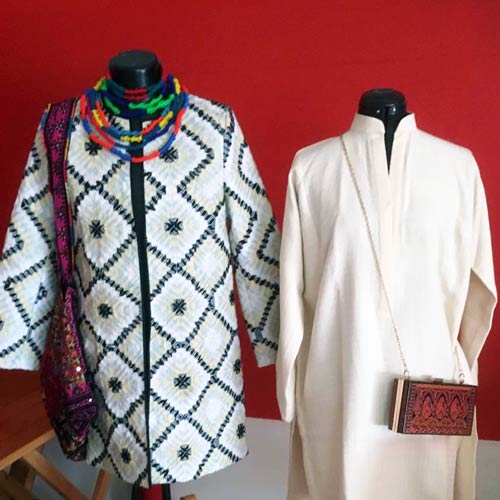 Nasheman names each of its handmade products after the artisan who made it. Each product is unique and contains its own identity. All of the designs are born out of the harmony between designer and artisan; together we create a fresh interpretation of the world around us and let it live through textiles and embroideries. Nasheman helps these female artisans understand the local and international market needs, and also exhibit their pieces in international markets. In addition, Nasheman teaches the artisans about sustainable and biodegradable textiles. This allows them to make the right choices when picking materials.
Nasheman constantly strives to revive a dying craft in innovative ways, appealing to the mass market. When we showcased the products at Neonyt Fashion Week in Berlin 2019, the response to our collection was overwhelming.
How ORP And Nasheman Met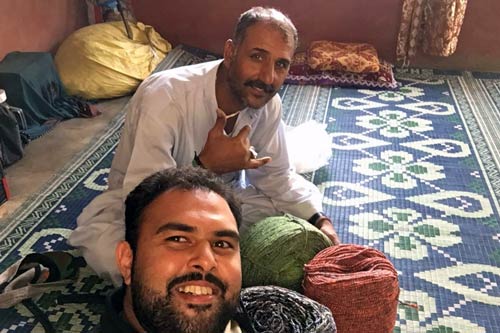 Last year, I met Usman Iqbal, ORP's Project Coordinator in Pakistan, at a WWF event in Karachi. I got very excited by the presentation by ORP on how they save marine life and fight plastic pollution by retrieving the ghost gear from the oceans. My creative juices started flowing and ideas formed in my mind on how to use ghost net in fashion.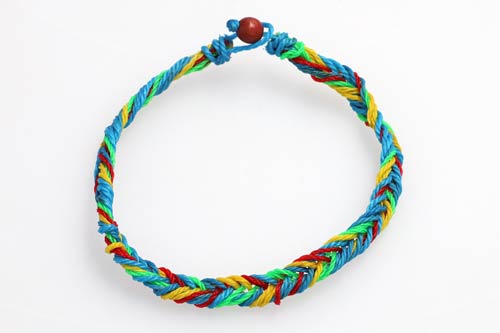 Following the event, Usman provided me with ghost gear samples to try out various fashion ideas. In collaboration we used ghost net in embroidery with interesting results. I later visited the community of Abdul Rehman Goth where I met Asif bhai and his creative team of skilled women, who make ORP's ghost net bracelets.
Abdul Rehman Goth Fishing Village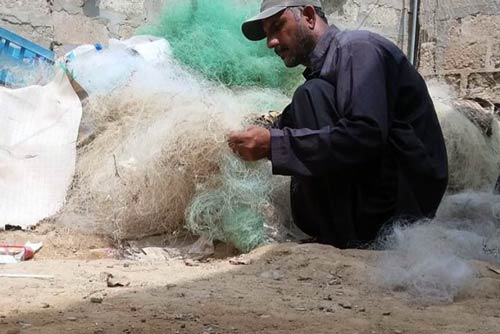 Abdul Rehman Goth is a centuries-old fishing village comprising of Baloch tribes, locally known as "Bhuleji". It is located in Keamari Town in Karachi, Pakistan. Small homes made of concrete brick line the narrow streets, housing the women of the community who were engaged in making jewellery by utilising the embroidery skills they already possessed. In the beginning we made necklaces and bracelets. Just over a year later, we have improved the product design and production techniques, which allowed us to increase the product line.
Ghost Gear Dog Leashes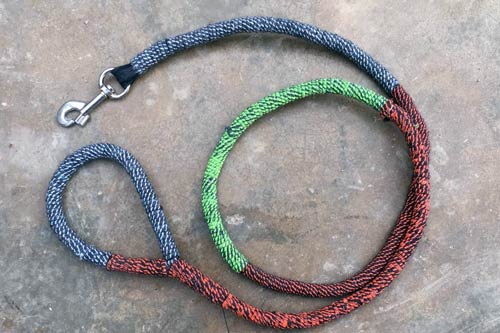 In addition to using ghost gear in ethical fashion, ORP and Nasheman are now producing ghost gear dog leashes. The winners of the Green Innovation WWF Challenge 2019, ACF Foundation, first introduced dog leashes made from ghost gear. We now make the dog leashes from 100% ghost nets and recycled materials, minus the clip. The nets are first bunched together to make a sturdy rope. We then stitch them in up-cycled denim fabric and hand wrapped in colorful threads to add attractive colors to the leash.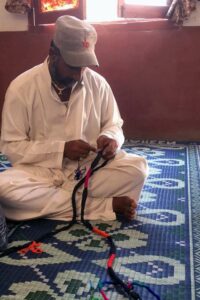 Nasheman helped improve the design and production methods to lessen the labor required and enable scaling up the production.
We will soon launch our online store where we will sell our ghost gear leashes world wide. To minimise the carbon foot-print of ghost gear dog leashes shipping around the world, we are not using any unnecessary packaging or tags, or including any inserts or information leaflets, with the product. All the information will be available online and in electronic formats. Stay tuned for the launch of the online store soon!